Acrylamide Lawsuit
Regulations
Proposition 65: Pre-Regulatory Draft Regulations
Consumer Products Draft Regulations (Green Chemistry)
Major Victories
Safeguarded businesses' ability to innovate in 2018 by:
Stopping a bill requiring manufacturers of electronics and appliances sold in California to provide any repair person with software, parts and tools to repair the products (AB 2110).
Blocked efforts to place ridiculous restrictions on use of bots (AB 1950).
Prevented passage of proposals in 2017 threatening energy reliability (AB 127); banning expanded polystyrene foam food service containers (SB 705); and increasing permitting fees and delays (SB 774).
Stopped bills in 2016 leading to increased environmental litigation (AB 2748) and frivolous litigation about alleged gender-based pricing of goods (SB 899).
Led coalition in 2016 that stopped a bill that would have stifled innovation and imposed unnecessary burdens on businesses by requiring manufacturers of specific consumer products to disclose ingredients on product labels and the internet without protecting confidential business information (AB 708).
Halted expensive unnecessary regulatory burdens, such as an expanded waste bureaucracy in 2010 (AB 479, AB 737) and a 2012 vote rejecting a ban on the use of polystyrene foam food containers (SB 568); and in 2013 an expansion of reasons to sue under the California Environmental Quality Act (SB 617, SB 754).
Issue Summaries
Position: The CalChamber supports the underlying intent of Proposition 65, which is to ensure that consumers can make reasoned and informed choices when they purchase consumer products or enter certain establishments. Unfortunately, the intent of Proposition 65 has been severely undermined by ever-increasing attempts to use the law solely for personal profit, which has exploded into a multimillion-dollar cottage industry of lawyers abusing the statute. For this reason, the CalChamber ardently supports reforms to end frivolous, "shakedown" lawsuits, improve how the public is warned about dangerous chemicals, and strengthen the scientific basis for warning levels and initial listings.
Although achieving these goals legislatively has proven nearly impossible, the CalChamber remains committed to initiating or supporting legislative efforts that seek to restore the original intent of the law. Additionally, CalChamber will continue to utilize the judiciary to address Proposition 65 issues having a negative impact on businesses trying to operate in California. Whether the forum is legislative, regulatory or judicial, the CalChamber continues to lead on Proposition 65 issues for the business community to instigate changes necessary to bring the statute back in line with its original intent.
Position: The CalChamber supports cost effective recycling programs that the regulated community can comply with, that are scalable and that yield environmental benefits. In making statewide policy decisions regarding the management of California's waste, the Legislature must balance a plethora of policy impacts on businesses, supply chains, and the cost of living for California consumers against the perceived environmental benefits. The CalChamber supports maintaining strong legislative oversight to ensure that any proposed regulations are balanced properly against other state goals and policies.

Recent News
Product Regulation Bills
Recycling Bills
Regulations
Reports
Coalitions
Committees
Staff Contact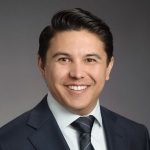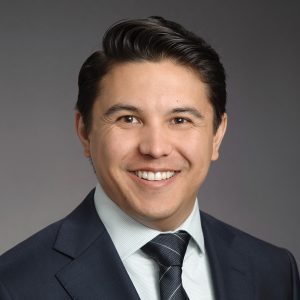 Adam Regele
Vice President of Advocacy and Strategic Partnerships
Environmental Policy,
Housing and Land Use,
Product Regulation