CalChamber Policy Staff: Adam Regele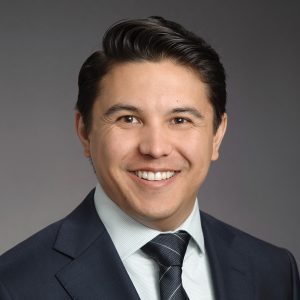 Adam Regele
Senior Policy Advocate
Environmental Policy, Housing and Land Use, Product Regulation
Adam Regele joined the California Chamber of Commerce in April 2018 as a policy advocate specializing in environmental policy, housing and land use, and product regulation issues. He was named a senior policy advocate in April 2021 in recognition of his efforts on behalf of members.
He came to the CalChamber policy team after practicing law at an Oakland-based law firm—Meyers, Nave, Riback, Silver & Wilson, PLC—where he advised private and public clients on complex projects involving land use and environmental laws and regulations at the local, state and federal levels. His extensive environmental and waste regulatory compliance experience includes defending in litigation matters related to the California Environmental Quality Act (CEQA), Comprehensive Environmental Response, Compensation, and Liability Act (CERCLA) and Resource Conservation and Recovery Act.
Before joining Meyers Nave, Regele handled state and federal environmental litigation and administrative proceedings as an associate at a Bay Area law firm that focused on environmental, natural resources, land use, labor and local government law.
He served as a federal judicial law clerk to the Honorable Edward J. Davila of the U.S. District Court, Northern District of California, and as a legal fellow with the Oakland City Attorney's Office prior to entering private law practice.
Regele earned a B.S. in environmental science at the University of California, Berkeley, and a J.D. from UC Hastings College of Law, where he was symposium editor and research and development editor for the Hastings West-Northwest Journal.
Business Issues
Committees