Overview
Post-2020 Greenhouse Gas Regulation in California: Balancing Climate Goals and the Economy
In 2016, the Legislature passed a far-reaching revision of California's climate laws. The landmark greenhouse gas reduction policy that was adopted in 2006 will extend through 2030 and will significantly tighten down on greenhouse gas emissions.
In 2017, the Legislature took the necessary steps to extend the most cost-effective cornerstone regulation to aid the achievement of those goals, the cap-and-trade program.
Carbon Regulation in California
California is noted nationally and internationally as a force in climate change policy—as much for its ambition and reach as for the efficacy of its policies. California is especially conspicuous in the absence of comprehensive regulation in other states or by the federal government.
In 2006, Governor Arnold Schwarzenegger and the Legislature passed a landmark statute setting mandatory greenhouse gas emission reductions. AB 32 (Chapter 488, Statutes of 2006), authored by then-Assembly Speaker Fabian Núñez (D-Los Angeles), directed the California Air Resources Board (CARB) to develop a regulation to reduce greenhouse gas (GHG) emissions to 1990 levels by 2020, equivalent to a 30% reduction compared to a business as usual trend.
Related Issue Page
Goals
Monitor implementation of AB 32 climate change legislation and its impact on California businesses, including Air Resources Board (ARB) activities;
Support risk management and corporate strategies to help lessen the financial burden of climate change mitigation efforts;
Support national/global efforts that could help California businesses grow and promote their technologies/services elsewhere.
Major Victories
Stopped legislation in 2015 leading to fuel price increases through an arbitrary petroleum use cutback (SB 350).
Stopped proposals leading to fuel price increases, including two that increased energy costs by allocating funds from an illegal tax to various programs that are not needed to cost-effectively implement the market-based trading mechanism under AB 32, the state's landmark climate change law.
Position
The CalChamber will:
Oversee the implementation of the Global Warming Solutions Act of 2006 (AB 32) and SB 32 (Chapter 249, Statutes of 2016) and subsequent legislation by advising the California Air Resources Board (CARB) and other relevant regulatory agencies about cost-effective strategies to reduce the state's greenhouse gas emissions.
Support strategies that include market incentives, such as cap-and-trade, for industries to reduce emissions.
Advocate climate solutions and market strategies that are fair and equitable.
Discourage the pursuit of climate change legislation that would interfere with the ongoing implementation of current climate policies, increase the cost of compliance, or discourage business from locating or expanding in California.
Help state lawmakers develop policies to bring new businesses to California and help employers reduce greenhouse gas emissions in the most cost-effective, technologically feasible manner.
Advocate market principles and cost-effective solutions that will help reduce emissions on a global level without discouraging investment in California.
Continue to monitor the progress of linking California's cap-and-trade program into a regional market.
Recent News
Climate Change Bills
Committees
Staff Contact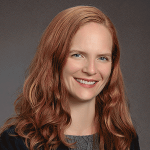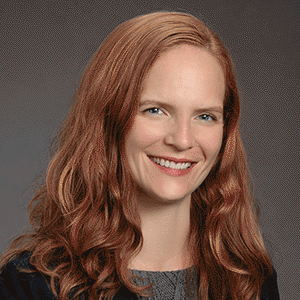 Leah B. Silverthorn
Policy Advocate
Climate Change, Energy, Environmental Regulation, Transportation