Local Chamber Affinity Program
Provide Your Members a Benefit and Generate Revenue for Your Chamber
All Employers with 5 or More Employees Must Comply with the New Harassment Prevention Law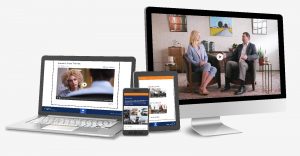 Effective January 1, 2021, California law requires employers with 5 or more employees to provide not only two hours of sexual harassment prevention training to supervisors, but also at least one hour of such training to all nonsupervisory employees by January 1, 2021. The minimum count of "5" employees covers seasonal and temporary hires, including independent contractors. The California Department of Fair Employment and Housing (DFEH) has confirmed that employees, including supervisors, who were trained in 2019 or before will need to be retrained again in 2021.
CalChamber sells low-cost, online sexual harassment prevention courses. With our affinity program, you can help your members satisfy the new legal requirement while earning 20% of the proceeds for your local chamber.
How the Affinity Program Works
You will be sent a unique priority code that your members will need to provide when placing their order. Members can order online via the CalChamber Store or by phone. When ordering online, members will click checkout and there will be an area for them to enter their priority code, which will automatically provide them 20% off of all sexual harassment prevention training products.
Each month CalChamber will total all sales made during the previous month using your unique priority code and will send your chamber a check for 20% commission from those sales. It is as easy as that! You will also be provided with a customizable flyer and marketing images that you can use in your communications to your members.
Getting Started
To enroll, please email Jennifer.Johnson@calchamber.com and provide your chamber's current W-9. Our team will then get started generating your unique priority code. This process generally takes 2 business days. Once this is complete, you will receive an email with your unique priority code and all the marketing materials