Proposition 65
Reforms Will Help Consumers Make Informed Choices When Buying Products
Proposition 65, the Safe Drinking Water and Toxic Enforcement Act of 1986, is the most far-reaching consumer "right to know" law in the nation. Proposition 65 requires California businesses with 10 or more employees to provide a clear and reasonable warning before knowingly and intentionally exposing individuals to chemicals known to cause cancer and/or reproductive toxicity.
Unfortunately, the simple and supportable goals of Proposition 65 have been undermined by some attorneys who use the law for personal financial gain. Proposition 65 contains a private right of action, which allows private persons or organizations to bring actions against alleged violators of Proposition 65 "in the public interest." This has led to the growth of a multimillion-dollar industry of "citizen enforcers" who often enrich themselves by using the statute's warning label requirements as an excuse to file 60-day notices and lawsuits to exact settlements.
The business community's concern regarding Proposition 65 litigation abuse is supported by statistical data from the California Attorney General's Office in its Annual Summary of Proposition 65 Settlements. The trend line showing the volume of settlements and settlement amounts is rising each year. In 2019, the total number of settlements reached a high of 899, collecting close to $30 million. Yet even amidst the pandemic that shuttered much of the California economy, including courthouses, trial attorneys were still active in 2020 with 626 settlements totaling more than $20 million.
Basic Requirements of Proposition 65
Although Proposition 65 also prohibits listed chemicals from being discharged to sources of drinking water, the law is best known for its broadly crafted warning requirement. In order to comply with Proposition 65's warning requirements, a business must follow three basic steps:
• Assess whether it releases, or its products contain, Proposition 65-listed chemicals;
• Determine whether individuals, whether consumers or bystanders, may be exposed to a listed chemical at levels that necessitate a warning (that is, "when" to warn); and
• Determine what the warning must say, if a warning is required (that is, "how" to warn).
California allows a business to use a chemical without providing warning as long as exposure does not exceed a specified threshold level. To be clear, the mere presence of a Proposition 65-listed chemical does not trigger the warning requirement; instead, the threshold question is whether the chemical would expose persons at levels that would require a warning.
Of the approximately 900 substances that are on the list of chemicals known to cause cancer, birth defects or other reproductive harm, the Office of Environmental Health Hazard Assessment (OEHHA) has developed threshold levels for about 300 to guide businesses in determining whether a warning is necessary. If the chemical is at or below the levels listed, the business has a "safe harbor" from providing a warning.
Recent Proposition 65 Regulatory Rulemakings
For years, the OEHHA has proposed regulatory amendment packages often described by the agency as "merely clarifying existing law." From the perspective of the business community, these "clarifying" amendments have consistently undermined the protections provided for businesses in the seminal Proposition 65 decision, Environmental Law Foundation v. Beech-Nut, et al. The business community has pushed back successfully against these proposed amendments in every instance where OEHHA's proposed regulations directly undermine and contravene the Beech-Nut holdings.
The Proposition 65 claims in Beech-Nut involved alleged failure to warn of exposure to lead in packaged fruits, vegetables and fruit juice products. In short, the Beech-Nut court held that Proposition 65 regulations do not require exposures to be assessed based on a single day, that the Proposition 65 statute and regulations support averaging for Maximum Allowable Dose Levels (MADLs) for Chemicals Causing Reproductive Toxicity determinations, and that the California Attorney General's expert's opinion to the contrary was not supported by any authorized OEHHA policy. The Beech-Nut ruling provided businesses with clarity about the standards that apply to determining whether potential exposures to Proposition 65-listed chemicals are below the "safe harbor," or below the No Significant Risk Levels (NSRLs) for carcinogens or MADLs for chemicals without an OEHHA safe harbor level. In sum, the Beech-Nut decision has protected businesses from plaintiffs seeking to impose Proposition 65 warning requirements for trace levels of chemicals that pose no significant risk when individuals are exposed to them.
CalChamber-Led Coalition Wins Pull-Back of Harmful Proposals
On October 5, 2018, in the waning days of the Brown administration, the agency instigated formal rulemaking and proposed two amendments to Sections 25821(a) and (c) Level of Exposure to Chemicals Causing Reproductive Toxicity: Calculating Intake by the Average Consumer of a Product. OEHHA's proposals threatened the law's longstanding average exposure-based approach to warnings — without justification and with significant cost and risk to California businesses. From the business community's perspective, these two proposed amendments did not "clarify" existing regulations, but instead presented entirely new regulatory requirements that directly affected businesses' Proposition 65 compliance efforts, as well as placing additional obstacles to a defendant meeting its burden of proof in litigation.
The first amendment, "the Average Concentration Proposal" for food products, solved no actual problem that OEHHA could identify, yet would have significantly affected manufacturers and agricultural growers. To evaluate exposure levels under Proposition 65, concentration data — just like consumption data — must reflect what is typical. The Average Concentration Proposal would have effectively excluded cross manufacturing facility averaging from a case-specific consideration of the data, thereby distorting the determination of the reasonably anticipated rate of exposure and significantly raising the burden on defendants when receiving a 60-day notice.
The second proposed amendment, "the Arithmetic Mean Proposal," would have established an assumption that the arithmetic mean statistical method shall be used to calculate the rate of intake or exposure for average users of all consumer products unless more specific and scientifically appropriate data are available. This proposal was inconsistent with sound principles of statistics and data evaluation, where the appropriate measure of average depends on the facts and data in specific cases and is not amenable to a one-size-fits-all proposal.
The California Chamber of Commerce, along with coalition partners submitted multiple comment letters challenging the agency's proposed amendments. On July 5, 2019, OEHHA abandoned the Arithmetic Mean Proposal and revised the proposed language for the Average Concentration Proposal.
The CalChamber-led coalition provided a second set of comments, again challenging OEHHA's justification for the revised Average Concentration Proposal. On September 9, 2019, OEHHA officially rescinded the Average Concentration Proposal. In doing so, the Agency put to rest (for now) these two issues that if adopted, would have upended Beech-Nut and significantly increased production costs, testing costs, litigation costs and the number of required Proposition 65 warnings.
Proposition 65 Warnings
On January 8, 2021, OEHHA notified the public of proposed amendments to Article 6, Clear and Reasonable Warnings Short-form Warnings that the agency again framed as "clarifying." But the "clarifying amendments" that the agency found would have "no financial impacts to businesses," actually would have a direct impact on every single business which sells into the California market and uses "short-form warnings" on its products. The CalChamber and Consumer Brands Association led a coalition of 119 organizations, representing tens of thousands of companies, opposing the agency's upending of Article 6 warning requirements because the proposed changes are not supported by substantial evidence, will inject substantial confusion into the market, fail to consider reasonable alternatives, and impose substantial financial burdens and additional litigation risks on businesses at a time when they can least afford it.
In 2016, OEHHA concluded an extensive multi-year regulatory process repealing and replacing Article 6 and creating the "long-form" and "short-form" warnings. Every business needing to warn pursuant to Proposition 65 was forced to update their warning programs according to the new Article 6 requirements in order to comply — a massive undertaking for many businesses. At that time, OEHHA correctly described these as "major changes" in the Initial Statement of Reasons (ISOR). Both the plain language of the amendments and direct statements from OEHHA promised the business community "more certainty and confidence" in the new warning requirements.
Now, just two years after those changes took effect, OEHHA again proposes major regulations amending Article 6, Clear and Reasonable Warnings Short-form Warnings.
At publication time, OEHHA was still reviewing all public comments and had made no public decision regarding adoption of the latest changes.
Court Activity
CalChamber Lawsuit Against California Attorney General
On behalf of its members, the CalChamber filed a lawsuit on October 7, 2019 to stop the multitude of Proposition 65 warnings for the presence of acrylamide in food.
The lawsuit, filed against then-Attorney General Xavier Becerra, who was responsible for enforcing Proposition 65, asks the U.S. District Court, Eastern District of California to stop the Attorney General and private enforcers from proceeding with Proposition 65 litigation over acrylamide in food.
Currently, Proposition 65 requires any business that produces, distributes or sells food products containing acrylamide to provide a warning unless the business can prove in court, with scientific evidence, that the level poses no significant risk of cancer. Many businesses have chosen to forgo the expense and uncertainty of litigation and settle with private enforcers while providing warnings for acrylamide.
The CalChamber complaint argues that these warnings are misleading because "neither OEHHA nor any other governmental entity has determined that acrylamide is a known human carcinogen…."
The lawsuit has two goals: to protect companies' First Amendment rights while also protecting the rights of consumers to receive truthful information.
The CalChamber argues that companies should not be forced to provide unsubstantiated and highly controversial acrylamide warnings or face potentially costly enforcement actions initiated by the Attorney General or private enforcers. Moreover, CalChamber argues, by mandating warnings for acrylamide in food, Proposition 65 is forcing individuals and businesses to say something false and misleading.
Acrylamide is not a chemical that is added intentionally to food products. Rather, it forms naturally in many types of foods when they are cooked at high temperatures, whether at home, in a restaurant or in a food processing facility. Common sources of acrylamide in the diet (and subjects of Proposition 65 litigation) include baked goods, breakfast cereal, black ripe olives, coffee, grilled asparagus, French fries, peanut butter, potato chips, and roasted nuts.
To date, attorneys have filed more than 560 60-day notices for alleged violations of the Proposition 65 warning requirement with respect to alleged exposures to acrylamide. More than 500 of these 60-day notices relate to acrylamide in food products.
The CalChamber's lawsuit seeks to limit this recent trend of shakedown lawsuits with regard to acrylamide that are exploiting Proposition 65 for financial gain, exacerbating over-warnings, and raising costs on food products in California. After CalChamber secured a preliminary injunction by the U.S. District Court, the case was appealed and is currently pending at the Ninth Circuit Court of Appeals.
Safe Harbor Warnings
OEHHA Proposes Major Changes to Safe Harbor Warnings
After two major Proposition 65 litigation victories by the business community at the district court level, OEHHA issued notices for two rulemakings that would fundamentally alter safe harbor warnings for glyphosate and acrylamide.
It is clear from the context of these rulemakings that the pending litigation by the National Association of Wheat Growers (challenging the glyphosate warning requirements) and the CalChamber litigation on acrylamide instigated OEHHA's rulemaking, which breaks with its historic position that warnings contain an unequivocal statement that the chemical is "known" to cause cancer and/or reproductive toxicity. In fact, the Initial Statement of Reasons as much as confirms this, stating that "OEHHA is aware of the District Court decision in the National Association of Wheat Growers case in which Plaintiffs challenged a potential Proposition 65 warning for glyphosate," and that "OEHHA has developed the proposed regulation taking into account the concerns expressed in the District Court decision in that case."
OEHHA's proposed rulemakings appear to be strategic litigation moves anticipating a loss in the Wheat Growers and CalChamber appeals. Nevertheless, both rulemakings still run afoul of the First Amendment.
The CalChamber, the Consumer Brands Association and a large coalition of industry affected by these rulemakings submitted lengthy opposition letters articulating why both proposals are inconsistent with OEHHA's longstanding approach to safe harbor warnings, not based in sound policy, not needed nor justified. Both rulemakings currently are pending before OEHHA.
CalChamber Position
The CalChamber supports the underlying intent of Proposition 65, which is to ensure that consumers can make reasoned and informed choices when they purchase consumer products or enter certain establishments. Unfortunately, the intent of Proposition 65 has been undermined by ever-increasing attempts to use the law solely for personal profit, which has exploded into a multimillion-dollar cottage industry. For this reason, the CalChamber ardently supports reforms to end frivolous, "shakedown" lawsuits, improve how the public is warned about dangerous chemicals, and strengthen the scientific basis for warning levels and initial listings.
Although achieving these goals legislatively has proven nearly impossible, the CalChamber remains committed to initiating or supporting legislative efforts that seek to restore the original intent of the law. Whether changes are proposed in the legislative or regulatory forums, or achieved through litigation, the CalChamber will continue to work actively to ensure that that any proposed changes to Proposition 65 are in line with the original intent of the statute.
January 2022
Recent News
Product Regulation Bills
Court Cases
Regulations
Reports
Coalitions
Committees
Staff Contact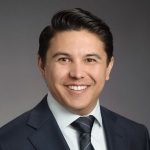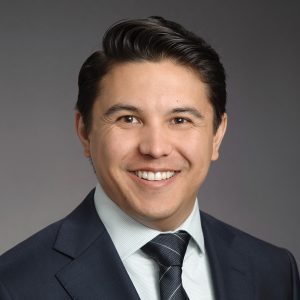 Adam Regele
Senior Policy Advocate
Environmental Policy,
Housing and Land Use,
Product Regulation