Goal & Issue Summaries
Goal
Proactively develop and promote privacy principles and policies that protect consumers without stifling innovation and that avoid costly and unnecessary legal liability and compliance burdens on businesses.
Issue Summaries
Position: The California Chamber of Commerce participated in the agency's preliminary invitation for comments and submitted written comments to the agency on issues that were of concern for businesses. In its comments, the CalChamber provided guidance on the issues outlined by the agency, including substantive feedback to help the agency identify foreseeable issues in advance of promulgating a draft.
The CalChamber supports regulations that clarify ambiguities in the text of the California Privacy Rights Act (CPRA), and simplify and streamline compliance for businesses.
California Privacy Protection Agency
Position: Social media platforms are unique as the users of the platform are creating content and expressing their own views. Forcing social media companies to censor, edit, or remove content creates constitutional challenges. The CalChamber supports efforts to protect consumers, but such efforts must be done in a way that balances constitutional protections and does not impose on companies unnecessary compliance requirements that provide no additional consumer safety protections.
Content Moderation and Internet Safety
Position: The CalChamber supports extending the employee and business-to-business exemptions permanently. To the extent the State wishes to address the subject of employee privacy or employee data, that issue should be addressed through a separate statutory framework. Permitting the January 1, 2023 exemptions to expire would have serious unintended negative consequences that would harm both workers and employers.
Position: The CalChamber encourages the continued growth of emerging technologies and innovation by tailoring statutes that regulate technologies to address specific, problematic behaviors by bad actors. Overbroad regulations that fail to isolate the problem will unnecessarily burden innovation in California and discourage further investment in our state.
Major Victories
Cleaned up onerous consumer privacy law in 2018 by working with members and other affected parties to negotiate clean-up language to consumer privacy law passed in 2018, including delayed enforcement and provisions clarifying that the private right of action applies only to additional liability for businesses after a data breach (SB 1121).
Led coalition in 2017 that negotiated amendments to protect the ability of business to offer free gifts or trials while allowing consumers who signed up online to cancel online (SB 313).
Stopped onerous, duplicative mandates in 2017 on manufacturers/retailers of devices that connect to the internet (SB 327); drastic restrictions on internet providers (AB 375); and a bill that risks stunting growth of unmanned aircraft systems (SB 347).
Maintaining Balance Between Privacy, Innovation
Secured amendments in 2016 to remove problematic aspects of two bills (AB 83, AB 2623) and prevented passage of bills creating overly prescriptive mandates (AB 2688), interfering with businesses' ability to interact with consumers (AB 2867), and potentially exposing proprietary information (SB 949).
Stopped proposals in 2016 that would have stifled drone innovation and use (SB 868, AB 2724).
Secured amendments in 2015 to make data breach legislation more workable for businesses (SB 570, AB 964).
Supported modernization of digital surveillance laws in 2015 to provide clarity to business about when and how government can gain access to electronically stored consumer information (SB 178).
Protecting Victims of Identity Theft. Backed urgency bill to authorize restitution for expenses for three years to monitor an identity theft victim's credit report and for the costs to repair the victim's credit (SB 208 of 2011).
Combating Costly Identity Theft. Supported enactment of a law making it easier to prosecute identity theft offenses by expanding the jurisdiction to include any place where an offense occurred (SB 226 of 2009).
Neutralizing Overly Expansive Privacy Proposals. Secured amendments in 2009 to proposals (ultimately vetoed) potentially exposing businesses to further data breaches by expanding the content of required breach notifications (SB 20) and requiring social networking sites to prohibit and prevent photos posted to a site from being copied (AB 632).
Privacy Bills
Coalitions
Staff Contact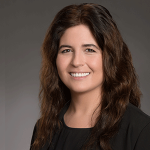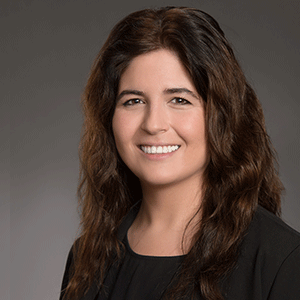 Ronak Daylami
Privacy