Impact of Tariffs: A new analysis by the U.S. Chamber of Commerce outlines the state-by-state impact of retaliatory tariffs from China, the European Union, Mexico, and Canada, which have been imposed in response to new U.S. tariffs on imported goods.Send a message to Congress.
$5.6 Billion in California Exports Target in Trade Retaliation CalChamber, July 3, 2018
Overview
California is one of the 10 largest economies in the world with a gross state product (GSP) of more than $2 trillion. International-related commerce (including exports and imports of goods and services, plus investments) accounts for approximately one-quarter of the state's economy. Although trade is a nationally determined policy issue, its impact on California is immense. California exports to over 225 foreign markets.
The California Chamber supports expansion of international trade and investment, fair and equitable market access for California products abroad, and elimination of disincentives that impede the international competitiveness of California business.
Urge President Trump Not to Finalize Stand-Alone Steel/Aluminum Tariff
– Commentary by Susanne Stirling
(May 29, 2018) U.S. and California politics and trade priorities, global connections and the importance of exports were the topics discussed by an international trade expert, a veteran political columnist and an economist at the recent international forum presented by the California Chamber of Commerce.The May 23 forum, moderated by Susanne T. Stirling, CalChamber vice president of international affairs, brought together nearly 200 attendees, including representatives of the business community, CalChamber Board members, representatives of the California consular corps and foreign economic partners, plus representatives of state, local and federal governments.

On September 3rd, 2018 the U.S. Trade Representative released a statement on the outcome of the U.S.-Korea FTA Amendment Negotiations, announcing the original agreement which entered into force in 2012 has been modified to "improve implementation of the trade pact".  The amendments can be found here.
The California Chamber of Commerce reaffirmed support for the U. S.-Korea Free Trade Agreement (KORUS) in a letter sent to members of the Trump Administration, including the Secretary of Commerce and the US Trade Representative. The full text of the CalChamber's comments can be found here.
CalChamber International Trade Issues and Priorities
CalChamber Reiterates Trade Priorities for New Administration, Congress, January 24, 2017.
CalChamber Council for International Trade
CalChamber Council for International Trade hosts trade events, forums, and guests.
International Activities
Overview
Cuba Policy Trip
Trade Missions
Awards
Recent News



News and Publications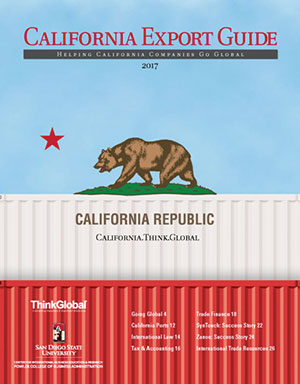 Resources
International Contacts
Councils
Coalitions
International Events
Feb
27
Wed
International Trade Lunch with Consul General of Canada Rana Sarkar
Feb 27 @ 11:30 am – 1:00 pm
Opportunities for economic development with California's second leading trading partner will be the focus when Rana Sarkar, consul general of Canada, is hosted at the annual international trade luncheon by the Hayward Chamber of Commerce on Feb. 27.
The event is co-sponsored by the California State University, East Bay, College of Business and Economics
The luncheon will be held from 11:30 a.m. to 1 p.m. at the Golden Peacock Banquet Hall and Conference Center, 24989 Santa Clara St., Hayward. Reservations must be made in advance HERE. Tickets are $25 apiece and will not be sold at the door.
"We are honored to be co-sponsors of this event and look forward to welcoming to Hayward a representative of California's second largest trading partner and a historic ally," said George Low, dean of the College of Business and Economics at Cal State East Bay. "Students, faculty, and staff from the College of Business and Economics as well as the public will have the opportunity to learn more about current issues in international trade by attending this event."
"Hayward is a perfect place for the consul general to discuss the bright future for trade between our countries," said Kim Huggett, president and CEO of the Hayward Chamber of Commerce. "Here at the center of the Bay Area a growing number of Hayward companies are keeping our chamber busy issuing certificates of origin for their exports."
Staff Contact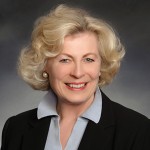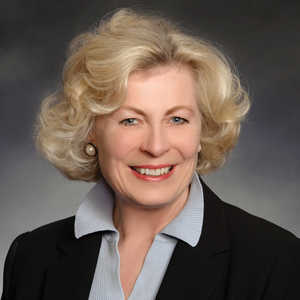 Susanne Stirling
Vice President, International Affairs