Impact of Tariffs: A new analysis by the U.S. Chamber of Commerce outlines the state-by-state impact of retaliatory tariffs from China, the European Union, Mexico, and Canada, which have been imposed in response to new U.S. tariffs on imported goods.Send a message to Congress.
$5.6 Billion in California Exports Target in Trade Retaliation CalChamber, July 3, 2018
Overview
California is one of the 10 largest economies in the world with a gross state product (GSP) of more than $2 trillion. International-related commerce (including exports and imports of goods and services, plus investments) accounts for approximately one-quarter of the state's economy. Although trade is a nationally determined policy issue, its impact on California is immense. California exports to over 225 foreign markets.
The California Chamber supports expansion of international trade and investment, fair and equitable market access for California products abroad, and elimination of disincentives that impede the international competitiveness of California business.
Urge President Trump Not to Finalize Stand-Alone Steel/Aluminum Tariff
– Commentary by Susanne Stirling
(May 29, 2018) U.S. and California politics and trade priorities, global connections and the importance of exports were the topics discussed by an international trade expert, a veteran political columnist and an economist at the recent international forum presented by the California Chamber of Commerce.The May 23 forum, moderated by Susanne T. Stirling, CalChamber vice president of international affairs, brought together nearly 200 attendees, including representatives of the business community, CalChamber Board members, representatives of the California consular corps and foreign economic partners, plus representatives of state, local and federal governments.

On September 3rd, 2018 the U.S. Trade Representative released a statement on the outcome of the U.S.-Korea FTA Amendment Negotiations, announcing the original agreement which entered into force in 2012 has been modified to "improve implementation of the trade pact".  The amendments can be found here.
The California Chamber of Commerce reaffirmed support for the U. S.-Korea Free Trade Agreement (KORUS) in a letter sent to members of the Trump Administration, including the Secretary of Commerce and the US Trade Representative. The full text of the CalChamber's comments can be found here.
CalChamber International Trade Issues and Priorities
CalChamber Reiterates Trade Priorities for New Administration, Congress, January 24, 2017.
CalChamber Council for International Trade
CalChamber Council for International Trade hosts trade events, forums, and guests.
International Activities
Overview
Cuba Policy Trip
Trade Missions
Awards



Recent News
News and Publications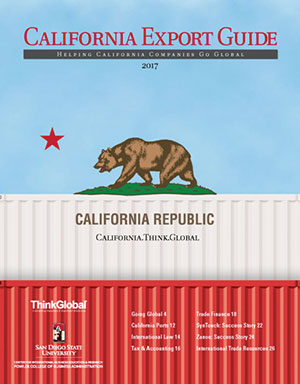 Resources
International Contacts
Councils
Coalitions
International Events
Dec
10
Mon
Business H2O: Water Innovation Summit
Discover Global Markets: Indo-Pacific
Dec 10 @ 9:00 am – Dec 12 @ 5:00 pm
Discover Global Markets: Indo-Pacific will be a unique forum for U.S. companies to explore sales channels and the project pipeline in the civil aviation, defense, and security sectors across the Indo-Pacific region.  Conference sessions and one-on-one meetings will allow participants to dive deeper into markets of interest and hear from experts on market challenges, sales outlook, and proven strategies for developing partners in Australia, Bangladesh, Burma, India, Indonesia, Japan, Malaysia, New Zealand, Philippines, Singapore, South Korea, Taiwan, Thailand, and Vietnam.  We expect to have U.S. Government representatives from each of these markets on hand to meet with participating U.S. companies.  Additionally, we expect the attendance of foreign buyers from markets such as Australia, India, Malaysia, New Zealand, Taiwan and Vietnam.
This one-and-a-half-day event will consist of several plenaries and keynotes, but the focus of the event is networking.  When the attendees are not in the plenaries or luncheon keynote, they will have the choice to attend a "trade talk" or self-schedule meetings and network with visiting U.S. Commercial Diplomats, foreign buyers, U.S. OEMs and other like-minded exporters looking to grow their business in the Indo Pacific region.
Topics include:
The Indo-Pacific Strategy and its Impact on U.S. Economic Security and Export Growth (lead by Major General Joaquin F. Malavet, Director, Strategic Planning and Policy, U.S. Indo-Pacific Command)
Supply Chain Optimization in the Face of Innovation & Disruption: Materials, Process, and Supply
New Frontiers for Space Commerce
For more information or to register, please click here: https://connect.eventtia.com/en/dmz/dgmindopacific/website/page/bb4f3dc5-2
SF Asia Roadshow
Dec 10 @ 9:00 am – Dec 12 @ 5:00 pm
Leverage Growing Business Opportunities in Taipei and Taichung
Taiwan has become one of the world's fastest growing economies over the past several decades, thanks to its favorable economic policies and proximity to the ASEAN economies. With a gross domestic product (GDP) of $1.075 trillion in 2014, Taiwan's economy is the 20th largest in the world by purchasing power parity (PPP), making it extremely important for international investment, commerce, and supply chain activities.
Industrial sector focus:
Cybersecurity
Internet of Things (IoT)
Advanced Manufacturing
Why attend?
Bespoke B2B matchmaking
Attend global business forums to meet with key industry leaders
Customized industrial site visits, including networking opportunities and introductions
Opportunity to highlight company to key investors through pitch sessions and events
U.S. Dept. of Commerce Gold Key activities (upon request)
The SFAsia Roadshow provides a customizable vehicle from which to gain market insights, leverage the San Francisco brand for your business interests while exploring the opportunities of this Asian market. Delegates will participate in business forums, network with Asian investors, join site visits and learn about the nuances of doing business in Taiwan.
11.7.18 SFAsia_Invite

May
21
Tue
National Association of District Export Councils Annual Export Conference
May 21 @ 8:00 am – May 22 @ 5:00 pm
Countdown started for NADEC's new format of Annual Export Conference. Some of the highlights:
Two full days program
Distinguished keynote speakers
Secretary of Commerce Wilbur Ross addressed the attendees at both of our conferences in 2018
Speakers and panelists from
ITA, U.S. Commercial Service, USTR, BIS, OFAC, U.S. Chamber of Commerce, District Export Councils, EXIM Bank, Industry Trade Advisory Committees (ITAC), and Business Leaders
Panels and break-out sessions focusing on the key export issues and updates:
Trade Policy
Advanced Exporting topics
Export Compliance and Sanctions
Free Trade Agreements
Country and Region Reviews
Emerging Markets
Table Topic Discussions
Visit your Senators and Representatives with an organized tour by NADEC!!!
For more information, please visit: https://www.districtexportcouncil.org/
Jun
10
Mon
Select USA Investment Summit
Jun 10 @ 9:00 am – Jun 12 @ 5:00 pm

2019's SelectUSA Investment Summit will take place from June 10-12, 2019 in Washington, D.C. at the Washington Hilton.
Throughout its existence, the Investment Summit has been a key contributor to advancing the Department of Commerce's mission to support U.S. economic growth and create opportunities for hardworking Americans. Past Investment Summit participants have announced $98 billion in new investment projects which have been responsible for creating more than 150,000 American jobs.
For more information, please visit: https://www.selectusasummit.us/Home
Staff Contact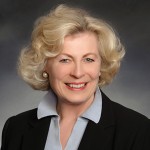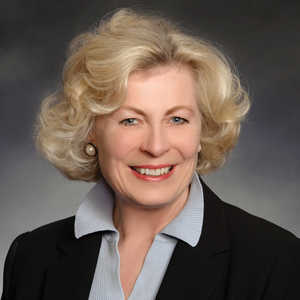 Susanne Stirling
Vice President, International Affairs