Impact of Tariffs: A new analysis by the U.S. Chamber of Commerce outlines the state-by-state impact of retaliatory tariffs from China, the European Union, Mexico, and Canada, which have been imposed in response to new U.S. tariffs on imported goods.Send a message to Congress.
$5.6 Billion in California Exports Target in Trade Retaliation CalChamber, July 3, 2018
Overview
California is one of the 10 largest economies in the world with a gross state product (GSP) of more than $2 trillion. International-related commerce (including exports and imports of goods and services, plus investments) accounts for approximately one-quarter of the state's economy. Although trade is a nationally determined policy issue, its impact on California is immense. California exports to over 225 foreign markets.
The California Chamber supports expansion of international trade and investment, fair and equitable market access for California products abroad, and elimination of disincentives that impede the international competitiveness of California business.
Urge President Trump Not to Finalize Stand-Alone Steel/Aluminum Tariff
– Commentary by Susanne Stirling
(February 21, 2019) The United States-Mexico-Canada Agreement (USMCA) underscores a renewed understating among the USMCA parties on the importance of our mutual trading relationships, everyone agreed yesterday at an international luncheon at the California Chamber of Commerce to celebrate Canada Day in Sacramento.
With the support of the Consulates General of Canada of San Francisco and Los Angeles and the Consulate General of Mexico in Sacramento, experts convened at the CalChamber for a thorough update and discussion on the agreement with more than 100 attendees.
On September 3rd, 2018 the U.S. Trade Representative released a statement on the outcome of the U.S.-Korea FTA Amendment Negotiations, announcing the original agreement which entered into force in 2012 has been modified to "improve implementation of the trade pact".  The amendments can be found here.
The California Chamber of Commerce reaffirmed support for the U. S.-Korea Free Trade Agreement (KORUS) in a letter sent to members of the Trump Administration, including the Secretary of Commerce and the US Trade Representative. The full text of the CalChamber's comments can be found here.
CalChamber International Trade Issues and Priorities
CalChamber Reiterates Trade Priorities for New Administration, Congress, January 24, 2017.
CalChamber Council for International Trade
CalChamber Council for International Trade hosts trade events, forums, and guests.
International Activities
Overview
Cuba Policy Trip
Trade Missions
Awards
Recent News



News and Publications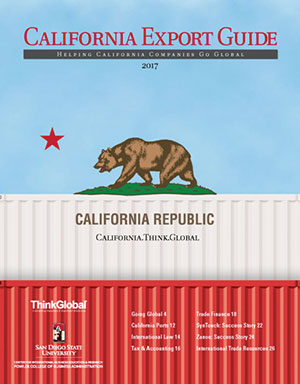 Resources
International Contacts
Councils
Coalitions
International Events
Sep
23
Mon
WUSATA Inbound Trade Delegation 2019
Sep 23 @ 9:00 pm – Sep 25 @ 5:00 pm
The California Department of Food & Agriculture announces participation and registration in the following activities
Benefits of Participation:
Connect with pre-qualified buyers from the respective markets
Evaluate how your product fits into the marketplace and asses the competitive landscape by engaging with retail/wholesales buyers
Gather current market intelligence, consumer preference, and trend information directly from the source
Identify new buyers for your products, or reconnect personally with existing clients
Industry Focus:
Food Service
Products Ingredient
Natural/Health
Organic
Produce
Retail Products
Product Description:
Suitable products include, but are not limited to: Consumer-Oriented Food Products – sauces, snack foods; condiments, specialty food products, health & natural food products, retail dried fruit/nuts
Schedule:
Monday, September 23: Los Angeles, CA –
9am – Noon & 1pm – 5pm (One-on-One Meetings)
Tuesday, September 24: Sacramento, CA –
1pm – 5pm (One-on-One Meetings)
Wednesday, September 25: Oakland, CA –
9am – Noon & 1pm – 5pm (One-on-One Meetings)
Sep
30
Mon
Discover Global Markets: Powering & Building The Middle East & Africa
Sep 30 @ 8:00 am – 5:00 pm
Join the U.S. Department of Commerce and the Houston District Export Council for Discover Global Markets: Powering & Building the Middle East & Africa. Seize the opportunity to network with international executives, business development and marketing professionals, engineers, project owners, developers, and government officials. Walk away with the knowledge it takes to compete globally and transform market potential to market success
For more information or to register, please click here: https://live.eventtia.com/en/middleeastafrica
DGM-MEA-Flyer

Foreign Trade Zone Forum: Enhancing Your Company's Global Supply Chain Competitiveness
Sep 30 @ 8:00 am – 11:00 am
Monday, September 30, 8:00 AM – 11:00 AM
Portland Airport, Chinook Conference Room
Topics Covered:
Fundamentals about Foreign Trade Zones
How to apply for Foreign Trade Zone authorization
Hear from a private company representative that operates a FTZ
Business support services for local companies with global trade exposure provided by government agencies such as the U.S. Commercial Services .
FTZ as a supply chain stabilizer in times of uncertainty
Duty Drawback as a tool to manage import costs and shrinking margins
CBP on roles and responsibilities related to FTZs
Program:
Commerce: US-FTZ Board – Overview of FTZs
Port of Vancouver / Port of Portland – Engaging locally
Columbia Sportswear Company – Business case for utilizing FTZ
Freight Forwarder/Broker on Duty Drawback
U.S. Customs & Border Protection – Roles & responsibilities related to FTZ / duty drawback
Speakers:
Qahira El-Amin, Analyst, U.S. Foreign-Trade Zones Board, U.S. Department of Commerce, Washington DC
Doug Smith, International Business Development & Industrial Properties, Port of Portland
Foreign Trade Zone #45 which covers all of Multnomah, Clackamas and Washington Counties and is organized under the Alternative Site Framework.
Mike Bomar, Director of Economic Development, Port of Vancouver
Foreign Trade Zone #296 with a service area covering all of Clark County which includes the cities of Vancouver, Camas, Washougal, Ridgefield, La Center, Battle Ground and part of Woodland.
Katie Tangman, Director, Global Customs and Trade, Columbia Sportwear Company
Christophe Esayian, Manager, Sustainability & Global Business Processes, OIA Global
Steven Lewis, Assistant Port Director, Trade, U.S. Customs and Border Protection
For more information or to register, please click here
Discover Greece: Invest in an Exciting Innovation Destination with a Fast Growing Tech Scene
Sep 30 @ 5:00 pm – 8:00 pm
After significant reforms, Greece's economy is gaining traction. The ICT industry (IT & business consulting, system integration, network services, custom application development, business process outsourcing (BPO) etc.) is one of the fastest growing in the Greek economy. Such growth combined with access to multiple regional markets have led many US and international ICT companies to choose Greece as a hub for innovation and R&D operations in Southeast Europe.
In the age of digital transformation and constant markets' disruption, Greece provides highly-skilled, talented, and innovative R&D at a competitive cost. Deloitte, NOKIA, Tesla, Siemens, Mercedes-Benz, OpenBet (UK) and many others have shown their trust in Greece's talent and friendly environment by establishing IT Operations divisions and corporate branches there.
Join us for a Greek Innovation Technology event, to explore an attractive investment destination with the dynamically growing tech scene. This event is organized by the Hellenic Association of Mobile Applications Companies (HAMAC), the Thessaloniki Technopolis Cluster under the auspices of the Region of Central Macedonia (RCM) and the Consulate General of Greece in San Francisco, with the support of the European Institute of Innovation & Technology (ΕΙΤ), and the cooperation of the Association of IT Companies of Northern Greece (SEPVE) and Athens Technology Center (ATC).
Agenda
5:00pm-6:00pm
Introduction
Governor of Central Macedonia – Apostolos Tzitzikostas
Greek trade office SF – Daphne Vitsikounaki
Director of EIT Digital Silicon Valley Hub – Eric Thelen
Keynote "The Greek talent experience"
Jon Vlachogiannis, Co-founder and CEO of the wealth management startup company AgentRisk
Short Presentations on three themes: "Outsourcing" – "Expansion" – "Outbound Innovation"
Nokia – video for Nokia success story by Sakis Exarhos
Technopolis Cluster – Tasos Tzikas
Association of IT Companies of Northern Greece (SEPVE) – Kostis Kaggelidis
Hellenic Association of Mobile Application Companies (HAMAC) – Pantelis Angelidis
Aristotle – Marios Anapliotis
Athens Technology Center (ATC) – Yannis Kliafas
6:00pm-8:00pm
Finger Food and Net working
For more information or to register, please click here
Staff Contact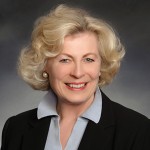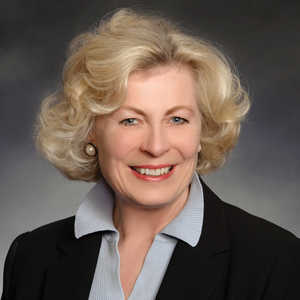 Susanne Stirling
Vice President, International Affairs