Impact of Tariffs: A new analysis by the U.S. Chamber of Commerce outlines the state-by-state impact of retaliatory tariffs from China, the European Union, Mexico, and Canada, which have been imposed in response to new U.S. tariffs on imported goods.Send a message to Congress.
$5.6 Billion in California Exports Target in Trade Retaliation CalChamber, July 3, 2018
Overview
California is one of the 10 largest economies in the world with a gross state product (GSP) of more than $2 trillion. International-related commerce (including exports and imports of goods and services, plus investments) accounts for approximately one-quarter of the state's economy. Although trade is a nationally determined policy issue, its impact on California is immense. California exports to over 225 foreign markets.
The California Chamber supports expansion of international trade and investment, fair and equitable market access for California products abroad, and elimination of disincentives that impede the international competitiveness of California business.
Urge President Trump Not to Finalize Stand-Alone Steel/Aluminum Tariff
– Commentary by Susanne Stirling
(May 29, 2018) U.S. and California politics and trade priorities, global connections and the importance of exports were the topics discussed by an international trade expert, a veteran political columnist and an economist at the recent international forum presented by the California Chamber of Commerce.The May 23 forum, moderated by Susanne T. Stirling, CalChamber vice president of international affairs, brought together nearly 200 attendees, including representatives of the business community, CalChamber Board members, representatives of the California consular corps and foreign economic partners, plus representatives of state, local and federal governments.

On September 3rd, 2018 the U.S. Trade Representative released a statement on the outcome of the U.S.-Korea FTA Amendment Negotiations, announcing the original agreement which entered into force in 2012 has been modified to "improve implementation of the trade pact".  The amendments can be found here.
The California Chamber of Commerce reaffirmed support for the U. S.-Korea Free Trade Agreement (KORUS) in a letter sent to members of the Trump Administration, including the Secretary of Commerce and the US Trade Representative. The full text of the CalChamber's comments can be found here.
CalChamber International Trade Issues and Priorities
CalChamber Reiterates Trade Priorities for New Administration, Congress, January 24, 2017.
CalChamber Council for International Trade
CalChamber Council for International Trade hosts trade events, forums, and guests.
International Activities
Overview
Cuba Policy Trip
Trade Missions
Awards



Recent News
News and Publications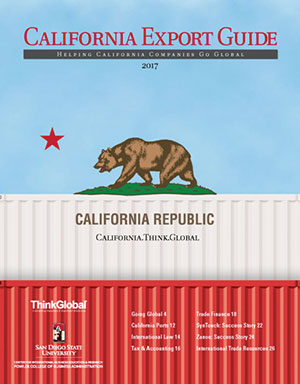 Resources
International Contacts
Councils
Coalitions
International Events
Sep
17
Mon
According to Finnovista, Brazil is home to the largest number of FinTech startups
in Latin America which is why, September 17-19, 2018 and in partnership with the
U.S. Commercial Service, PHM International will host a certified Trade Mission for
U.S. investors, incubators, and FinTech companies in São Paulo, Brazil.
*FinTech startup discounts available.
Brazil FinTech Roadshow-Flyer-1

Sep
19
Wed
Bureau of Industry and Security: Export Regulation Course
Sep 19 @ 8:00 am – Sep 20 @ 5:00 pm
This two-day program is led by the Bureau of Industry & Security's professional counseling staff and provides an in-depth examination of the Export Administration Regulations (EAR).
The program will cover the information exporters need to know to comply with U.S. export control requirements on commercial goods. Presenters will conduct a number of "hands-on" exercises that will prepare you to apply the regulations to your own company's export activities.
This workshop will explain:
The Scope of the Export Administration Regulations
How to determine the export licensing requirements for your product
When you may export without applying for a license
What an "Export Management Compliance Program (EMCP)" is, and how it can help meet your regulatory responsibilities
Sep
20
Thu
Central America Energy Transition Roundtable
Sep 20 @ 9:00 am – 5:00 pm
For years, Central America has sought to achieve energy security in a variety of manners. Countries have looked to a wide range of alternatives to replace imported oil including the possibility for natural gas and an enhanced role for renewable energy beyond hydroelectricity. Indeed, guaranteeing sufficient supplies at reasonable costs has been at the center of many debates focused on boosting the region's economic competitiveness. In terms of the broader renewable energy outlook, long-term auctions across Latin America have resulted in record costs and made clear that renewables are a competitive source of the supply mix in emerging markets.
More recently, Central America has not been immune to the global energy transformation underway. Many of the elements of the energy transition are being assessed at varying levels in countries of the region. Indeed, long dependent on imported energy sources, Central America has increasingly embraced the role for domestic sources of renewable energy in their power mix. Incorporating wind and solar energy to support the region's important hydroelectric capacity has seen important results and in many cases reduced exposure to volatile international oil prices, as well as lessening exposure to climate change and improving resiliency. In addition, the economic goals inherent in regional interconnection, and ultimately integration, of the nations' six power markets is an important policy option for increased energy security and reducing costs.
Costa Rica, in particular, has garnered international attention for its consecutive days of electricity generated from renewable sources – over 300 days in 2017. The country has long been known for its commitment to sustainability across all segments of the economy and has burnished its reputation with its clean energy milestone last year. Meanwhile, Panama and El Salvador have made great strides as well guiding their countries toward increasingly competitive electric markets while diversifying their energy matrices; Panama will soon commission Central America's first natural gas-fired power plant and plans are on tap for LNG in El Salvador next year. Honduras and Nicaragua despite grave security and political challenges have been hugely successful with incorporating renewable energy into to their power mix. Indeed, electric market reforms in Honduras have fostered the region's most competitive solar market.
But, the nations of Central America must continue to insure that developments in the energy sector will support economic competitiveness. Indeed, the role of government in setting and managing policy, as well as regulating private sector economic activity, is a long-standing element for discussion. But with rapidly evolving global energy markets, it deserves renewed attention as government officials, investors and regulators alike must make decisions in the context of the new reality for competition, energy sources, how energy is consumed and the role of the consumer.
Beyond the critical intersection of energy and economic development in Central America, there are other questions surrounding the ability to fully finance, deliver projects on time, and at the prices won at auction. Moreover, the rise of renewables is simultaneously boosting the potential for distributed generation and net metering. In many cases, these changes are already forcing utilities to become far more flexible and nimble in the way they manage their grids. Additionally, decarbonization of transportation in Central America is an increasingly urgent matter for discussion. Finally, Costa Rica has rightfully ignited a robust debate over the feasibility of a 100% renewable power mix for a country, a question that would have been discarded as pure fantasy only a few short years ago
Sep
21
Fri
Tea Discussion with India Government Leaders in Technology
Sep 21 @ 3:00 pm – 5:00 pm
California-Asia Business Council, Bay Area Council Economic Institute, San Francisco Bangalore Sister City, TiE, California Chamber of Commerce, Confederation of Indian Industry (CII) cordially invite you to a tea with government leaders in technology from the state of Tamil Nadu, India. The delegation is  comprised of :

Dr M Manikandan, Minister for Information Technology, Government of Tamil Nadu

Dr Santhosh Babu, Secretary, Department of Information Technology, Government of Tamil Nadu

Mr M Vijaya Kumar, Managing Director, Electronics Corporation of Tamil Nadu (ELCOT), Government of Tamil Nadu

Mr B Evanesan, General Manager, ELCOT The Minister and his team are particularly interested in discussing the evolving technology ecosystem in their state, exchanging best practices and possible collaborative business opportunities.

Friday, September 21, 2018 Bay Area Council 353 Sacramento St., Suite 1000 San Francisco, CA 3:00 to 5:00 PM— Tea and Discussion

There is limited space for this exclusive event, so please RSVP no later than 5 p.m. on September 20 to Jeremy Potash at jeremy.w.potash@calasia.org
Sep
25
Tue
The U.S.-Vietnam Trade and Investment Forum 2018
Sep 25 @ 8:30 am – 12:00 pm
The Vice Minister of Trade and Industry of Vietnam (MOIT), accompanied by high ranking officials of the Ministry, some Deputy Mayors of Provinces and representatives from about 30 companies with be visiting Los Angeles from September 23-25.
The Government delegates will include:
– Vice Minister of MOIT Hon. Mr. Hoang Quoc Vuong
– Mr. Phan Cao Thang, Vice Chairman, Binh Dinh Province
– Mr. Tran Hoang Tuy, Vice Chairman, Vinh Long Province
– Mr. Ta Hoang Linh, Director General of Europe-America Department
– Mr. Vu Ba Phu, Director General of Vietnam Trade Promotion Agency
– Mr. Dao Minh Hai, Director General, General Administration
– Mr. Pham Tu Phuong, Director General, Trade and Industry Department, Vinh Long Province
This will be one of the highest profile delegations of MOIT to Los Angeles so far. The delegation will be staying in LA from September 23 to 25, then leaving for Seattle, Washington DC and New York City.
During their stay in LA, MOIT and Vietnam Consulate General in San Francisco in collaboration with Los Angeles Area Chamber of Commerce and Los Angeles Mayor's Office with support of Los Angeles Regional Export Council, Port of Los Angeles, California Chamber of Commerce, Vietnamese Real Estate Professional Organization, World Trade Center Los Angeles and others will organize "The United States of America – Vietnam Trade and Investment Forum 2018"
Participation is free of charge
Registration: https://docs.google.com/forms/d/e/1FAIpQLSdKI8H2-dlZixc3eY9G7ytpwlg2kDqltaehDffBpf7ZI6raCQ/viewform
Staff Contact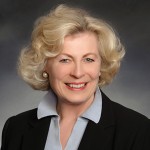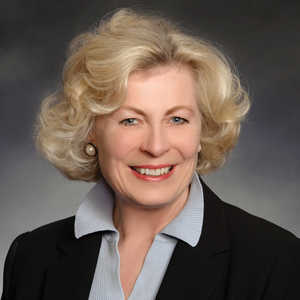 Susanne Stirling
Vice President, International Affairs