Impact of Tariffs: A new analysis by the U.S. Chamber of Commerce outlines the state-by-state impact of retaliatory tariffs from China, the European Union, Mexico, and Canada, which have been imposed in response to new U.S. tariffs on imported goods.Send a message to Congress.
$5.6 Billion in California Exports Target in Trade Retaliation CalChamber, July 3, 2018
Overview
California is one of the 10 largest economies in the world with a gross state product (GSP) of more than $2 trillion. International-related commerce (including exports and imports of goods and services, plus investments) accounts for approximately one-quarter of the state's economy. Although trade is a nationally determined policy issue, its impact on California is immense. California exports to over 225 foreign markets.
The California Chamber supports expansion of international trade and investment, fair and equitable market access for California products abroad, and elimination of disincentives that impede the international competitiveness of California business.
Urge President Trump Not to Finalize Stand-Alone Steel/Aluminum Tariff
– Commentary by Susanne Stirling
(February 21, 2019) The United States-Mexico-Canada Agreement (USMCA) underscores a renewed understating among the USMCA parties on the importance of our mutual trading relationships, everyone agreed yesterday at an international luncheon at the California Chamber of Commerce to celebrate Canada Day in Sacramento.
With the support of the Consulates General of Canada of San Francisco and Los Angeles and the Consulate General of Mexico in Sacramento, experts convened at the CalChamber for a thorough update and discussion on the agreement with more than 100 attendees.
On September 3rd, 2018 the U.S. Trade Representative released a statement on the outcome of the U.S.-Korea FTA Amendment Negotiations, announcing the original agreement which entered into force in 2012 has been modified to "improve implementation of the trade pact".  The amendments can be found here.
The California Chamber of Commerce reaffirmed support for the U. S.-Korea Free Trade Agreement (KORUS) in a letter sent to members of the Trump Administration, including the Secretary of Commerce and the US Trade Representative. The full text of the CalChamber's comments can be found here.
CalChamber International Trade Issues and Priorities
CalChamber Reiterates Trade Priorities for New Administration, Congress, January 24, 2017.
CalChamber Council for International Trade
CalChamber Council for International Trade hosts trade events, forums, and guests.
International Activities
Overview
Cuba Policy Trip
Trade Missions
Awards
Recent News



News and Publications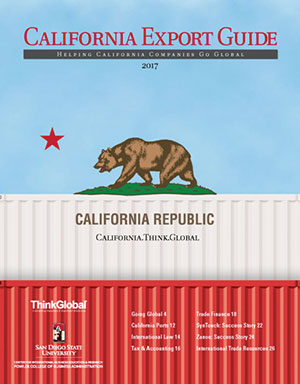 Resources
International Contacts
Councils
Coalitions
International Events
May
21
Tue
National Association of District Export Councils Annual Export Conference
May 21 @ 8:00 am – May 22 @ 5:00 pm
Don't Miss the Exporting Event of the Year! 
NADEC Annual Export Conference brings together the distinguished speakers, business leaders, high ranking U.S. and foreign government officers, exporters, manufacturers, service providers, and trade promotion agencies to discuss the latest news and updates on the Trade Policy, Export Market Opportunities and Challenges on focused sectors and regions. Our Focus sectors this year include:
Healthcare & Pharmaceuticals
Defense & Aerospace
Emerging Industries: Artificial Intelligence, Smart Buildings and Infrastructure, and Robotics
Export of Education Services
Countdown started for NADEC's new format of Annual Export Conference. Some of the highlights:
Two full days program
Distinguished keynote speakers
Secretary of Commerce Wilbur Ross addressed the attendees at both of our conferences in 2018
Speakers and panelists from
ITA, U.S. Commercial Service, USTR, BIS, OFAC, U.S. Chamber of Commerce, District Export Councils, EXIM Bank, Industry Trade Advisory Committees (ITAC), and Business Leaders
Panels and break-out sessions focusing on the key export issues and updates:
Trade Policy
Advanced Exporting topics
Export Compliance and Sanctions
Free Trade Agreements
Country and Region Reviews
Emerging Markets
Table Topic Discussions
Keynote Address by
Wilbur Ross, U.S. Secretary of Commerce (invited)
Kimberly Reed, Chair nominee, Export-Import Bank of the U.S.(invited)
Visit your Senators and Representatives with an organized tour by NADEC!!!
Fee
Early Bird: $249 till March 31, after March 31, 2019: $289
For more information, please visit: https://www.districtexportcouncil.org/ or https://www.usaexporter.org/annual-export-conference-may-21-22-arlington-va/ 
Argentina ICT Modernization Reverse Trade Mission
May 21 @ 9:00 am – 11:00 am

On a visit to the United States, decision-makers from Argentina's ICT sector will learn about cutting-edge U.S. solutions that can support the country's plans to modernize fiber optic networks, broadband infrastructure, cybersecurity, communications satellites, e-government services, and data centers. The roundtable, hosted by the U.S. Trade and Development Agency, will allow U.S. companies to meet with and showcase their solutions to the delegation, as well as learn about upcoming project opportunities.
Join the Roundtable to:
Gain market intelligence and learn about upcoming procurement opportunities
Establish new business partnerships and meet with key decision-makers
Learn about Argentina's ICT modernization strategy
Topics Include:
Priority projects related to fiber optic networks, broadband infrastructure, cybersecurity, communications satellites, e-government services, and data centers
Insights into the country's ICT modernization investment strategy, including project opportunities for U.S. firms
View flyer here: https://advocacy.calchamber.com/wp-content/uploads/2019/04/Business-Roundtable_-Argentina-ICT-Modernization-RTM.pdf
May
22
Wed
CalChamber International Forum
May 22 @ 2:30 pm – 4:00 pm
Sponsored By: Frontier Communications
Topic:                         California's Role in International Trade
Speaker:                    Ambassador Eleni Kounalakis, Lieutenant Governor of California/Governor's Representative for International Affairs and Trade Development
Ambassador Kounalakis is the first woman to be Lieutenant Governor of California. From 2010 to 2013, Lt. Governor Kounalakis served as President Obama's Ambassador to Hungary, making her the first Greek-American woman to serve as an ambassador, as well as one of the youngest. In 2014, Ambassador Kounalakis was appointed by Governor Brown as Chair of California's Advisory Council for International Trade and Investment. Prior to her public service, Ambassador Kounalakis was President of AKT Development, one of California's most respected housing development firms.
Topic:                        U.S.- Indo-Pacific Initiative
Speaker:                   Diane Farrell, Deputy Assistant Secretary for Asia, U.S. Department of Commerce
Ms. Farrell is the principal advisor for all matters concerning international economics, trade, investment, and commercial policy programs and agreements with respect to Asia. Previously, the Deputy Assistant Secretary served as the Executive Vice President for the U.S. India Business Council. Ms. Farrell served on the Board of Directors at the Export Import Bank of the U.S where, under her tenure, India transactions expanded and diversified which led India to become the second largest country by U.S. dollar allocation in the bank's overall portfolio.
Topic:                         State of Tourism in California
Speaker:                    Caroline Beteta, President & CEO, Visit California
Ms. Beteta is responsible for implementing Visit California's $126 million global marketing program and serves as the lead spokesperson for California's $132.5 billion travel industry. She has led the growth of Visit California into a global marketing franchise delivering millions of visitors and billions of dollars of economic growth to the state every year.
Jun
5
Wed
China – California Business Forum
Jun 5 @ 9:00 am – 5:00 pm
The 2019 China-California Business Forum will be attended by more than 150 Chinese business delegates from nine provinces and municipalities. Local attendees can expect to meet senior Chinese investment and trade delegates from and throughout China. Lieutenant Governor Eleni Kounalakis will be giving a keynote address at the event.
Industries of Focus: All, with specific sessions for clean-tech, advanced manufacturing and e-commerce
If you are interested in soliciting Chinese investment or are interested in doing business in China, this is the event for you. There will be opportunities to work on a go-to-market strategy for China, learn about trends in the Chinese market, and connect directly with business and strategic resources in China.
For the full program and agenda please click here.
To register, please click here. (https://www.eventbrite.com/e/2019-china-california-business-forum-tickets-60373245001
Select USA Investment Summit, LA
Jun 5 @ 9:00 am – 5:00 pm
Select LA is an essential platform for businesses seeking to secure foreign direct investment opportunities and gain exclusive insights into market trends and deal flow throughout the Los Angeles region. There will be breakout sessions on entertainment, the future of transportation, and a keynote address from Mayor Garcetti.
Industries of Focus: Environmental, Financial Services, Media and Entertainment, Advanced Transportation, Technology.
Los Angeles area companies should attend if they are looking for foreign investment or looking to better understand how foreign companies are viewing the Los Angeles market. Bud Colligan, the Governor's Senior Advisor for International Affairs and Trade, will be speaking.
For more information or to register, please click here: https://www.selectla.org/
Staff Contact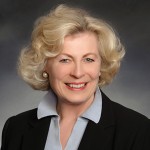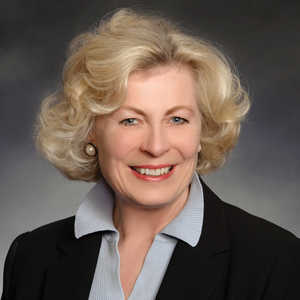 Susanne Stirling
Vice President, International Affairs