Interview Series Featuring California's Key Trading Partners
Overview
California is one of the 10 largest economies in the world with a gross state product (GSP) of more than $3 trillion. International-related commerce (including exports and imports of goods and services, plus investments) accounts for approximately one-quarter of the state's economy. Although trade is a nationally determined policy issue, its impact on California is immense. California exports to over 229 foreign markets.
The California Chamber of Commerce supports expansion of international trade and investment, fair and equitable market access for California products abroad, and elimination of disincentives that impede the international competitiveness of California business.
(February 26, 2020) Representatives of the Canadian Consulate General from San Francisco and Los Angeles visited the California Chamber of Commerce yesterday in celebration of Canada Day in Sacramento, affirming that the updated United States-Mexico-Canada Agreement (USMCA) underscores a renewed understanding among the countries on the importance of mutual trading relationships.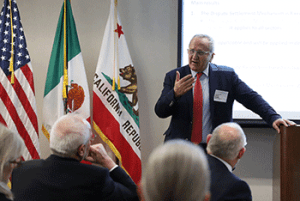 (January 30, 2020) The U.S.-Mexico-Canada Agreement (USMCA) is a "wide, forward-looking agreement" that brought some of the best minds to the negotiating table, Dr. Jesús Seade Kuri, Mexico's USMCA chief negotiator and undersecretary of foreign affairs for North America, told an intimate gathering of business and government leaders on Tuesday.
The January 28 luncheon held by the California Chamber of Commerce featured remarks from Seade, who explained some of the important aspects of the USMCA.
CalChamber International Trade Issues and Priorities
There are numerous trade issues that affect the United States and consequently, California. Each region and issue page gives an overview, and links to related organizations and documents. To view the trade issues, please click here.
CalChamber Council for International Trade
CalChamber Council for International Trade hosts trade events, forums, and guests.
International Activities
Overview
Trade Missions
Cuba Policy Trip
Awards
Recent News
Diplomacy Matters:
California Leading the Way
NorCal World Trade Center Webinar featuring Lt. Governor Eleni Kounalakis; Consul General of Mexico in Sacramento, Liliana Ferrer; and Susanne Stirling, VP International Affairs, CalChamber; February 2021




News and Publications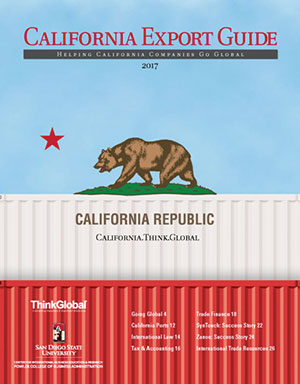 Resources
International Contacts
Councils
Coalitions
International Events
Mar
1
Mon
Cyber Security Trade Mission to South America
The United States Department of Commerce, International Trade Administration (ITA), is organizing a Cybersecurity Business Development Mission to Santiago, Chile; Montevideo, Uruguay; and Lima, Peru, March 1-5, 2021, along with an optional stop in Buenos Aires, Argentina on March 8, 2021.
Mission Participants Will: Learn about regional priorities, policy and regulatory changes, projects, and business opportunities. Make industry and government contacts. Have one-on-one business appointments with pre-screened potential buyers, agents, distributors, or joint venture partners in Chile, Peru, and Uruguay with optional appointments available in Argentina. Participate in Networking Receptions. Solidify business strategies and advance specific project goals. Why You Should Join: The purpose of this trade mission is to introduce U.S. firms to rapidly expanding markets for cyber-security products and services in South America.
The mission will help participating firms and trade associations to gain market insights, make industry contacts, solidify business strategies, and advance specific projects, with the goal of increasing U.S. exports to Peru, Chile, Uruguay, and Argentina. By participating in an official U.S. industry delegation, rather than traveling to Peru, Chile, Uruguay, and Argentina on their own, U.S. companies will enhance their ability to secure meetings in those countries and gain greater exposure to the region. By participating in the mission, U.S. companies will partake in customized, one-on-one, business appointments with pre-screened potential buyers, agents, distributors, and/or joint venture partners through which they may export their products and services to the region.
The Mission will provide opportunities for participants to have policy and regulatory framework discussions with foreign government representatives in order to advance U.S. cybersecurity sector interests and it will provide participants with an opportunity to meet with local governments and/or associations, to foster long-term partnerships, and to share best practices.
Hong Kong Economic & Trade Office, San Francisco & WTCLA Webinar
Mar 1 @ 5:00 pm – 6:00 pm
COVID-19 has impacted global trade and investment against a complex geopolitical backdrop. As companies around the world look for growth opportunities, how can Hong Kong play a role for US businesses? Hear about the latest situation and business sentiment on the ground in Hong Kong, which has been in the spotlight over the last two years. What are the facts? What are the key, emerging opportunities and how can companies explore them? This webinar co-hosted by the Hong Kong Economic Trade Office in San Francisco and the World Trade Center Los Angeles will share perspectives from Hong Kong investment leaders on how the region is attracting global players. How will Hong Kong maintain its role as Asia's leading business and financial center? Join us to find out!
Mar
4
Thu
Executive Roundtable on China-EU relations, Brexit, and Implications for the United States with Ambassador Declan Kelleher
Mar 4 @ 9:00 am – 10:00 am
Ahead of St. Patty's Day on March 17, join Asia Society Northern California on Thursday, March 4 at 9:00 a.m. Pacific for an off-the-record Executive Roundtable with Ambassador Declan Kelleher, who previously served as Ireland's permanent representative to the EU and its ambassador to China on how Brexit is affecting intra-European cooperation, the complex relations between China and Europe, and how all these interactions impact the United States. By most metrics, the United States, European Union and China are the world's most important economies and geopolitical actors. COVID-19 has amplified the importance of the crucial relationships between these global powers and placed a particularly bright spotlight on both the ongoing uncertainty surrounding Brexit and China-EU engagement.  Isabel Hilton, CEO of the China Dialogue Trust and international journalist and broadcaster, will join us from London to moderate the discussion
Mar
5
Fri
Importing Gray Market Goods- The Rules are not Black and White
Mar 5 @ 1:00 pm – 2:00 pm
Staff Contact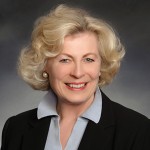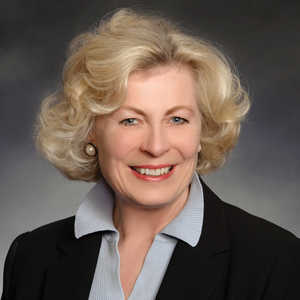 Susanne Stirling
Vice President, International Affairs