Impact of Tariffs: A new analysis by the U.S. Chamber of Commerce outlines the state-by-state impact of retaliatory tariffs from China, the European Union, Mexico, and Canada, which have been imposed in response to new U.S. tariffs on imported goods.Send a message to Congress.
$5.6 Billion in California Exports Target in Trade Retaliation CalChamber, July 3, 2018
Overview
California is one of the 10 largest economies in the world with a gross state product (GSP) of more than $2 trillion. International-related commerce (including exports and imports of goods and services, plus investments) accounts for approximately one-quarter of the state's economy. Although trade is a nationally determined policy issue, its impact on California is immense. California exports to over 225 foreign markets.
The California Chamber supports expansion of international trade and investment, fair and equitable market access for California products abroad, and elimination of disincentives that impede the international competitiveness of California business.
Urge President Trump Not to Finalize Stand-Alone Steel/Aluminum Tariff
– Commentary by Susanne Stirling
(February 21, 2019) The United States-Mexico-Canada Agreement (USMCA) underscores a renewed understating among the USMCA parties on the importance of our mutual trading relationships, everyone agreed yesterday at an international luncheon at the California Chamber of Commerce to celebrate Canada Day in Sacramento.
With the support of the Consulates General of Canada of San Francisco and Los Angeles and the Consulate General of Mexico in Sacramento, experts convened at the CalChamber for a thorough update and discussion on the agreement with more than 100 attendees.
On September 3rd, 2018 the U.S. Trade Representative released a statement on the outcome of the U.S.-Korea FTA Amendment Negotiations, announcing the original agreement which entered into force in 2012 has been modified to "improve implementation of the trade pact".  The amendments can be found here.
The California Chamber of Commerce reaffirmed support for the U. S.-Korea Free Trade Agreement (KORUS) in a letter sent to members of the Trump Administration, including the Secretary of Commerce and the US Trade Representative. The full text of the CalChamber's comments can be found here.
CalChamber International Trade Issues and Priorities
CalChamber Reiterates Trade Priorities for New Administration, Congress, January 24, 2017.
CalChamber Council for International Trade
CalChamber Council for International Trade hosts trade events, forums, and guests.
International Activities
Overview
Cuba Policy Trip
Trade Missions
Awards
Recent News



News and Publications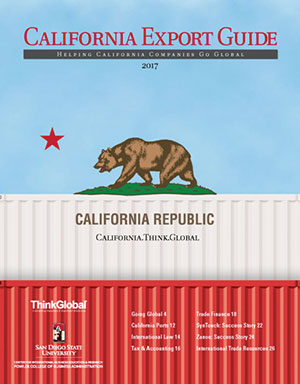 Resources
International Contacts
Councils
Coalitions
International Events
Apr
24
Wed
Doing Business in Austria and Hungary
Apr 24 @ 11:00 am – 12:00 pm
Austria is the 12th largest economy in Europe and continues to hold its economic standing among larger Central European countries. Austria has increased its imports and is the fourth largest trading partner with the United States.
Hungary is the 21st largest economy in Europe. Despite Hungary's size it is one of the largest growing economies in Europe and is the 13th largest trading partner with the United States. Hungary has steadily increased the number of American products it imports annually and continues to develop its economy and ensure an open market and solid trade relationships with American companies among different sectors. The webinar will give an overview of each market with a question and answer session at the end of each webinar.
For more information or to register, please click here: 
Aerospace Fair Mexico 2019
Apr 24 @ 9:00 am – Apr 27 @ 5:00 pm
This international fair has brought together around 500 companies from across 35 nations, and accomplished over 4,000 business meetings. Aside from representatives of the field, who bring their important insight, the companies have benefited from access to the latest technological advances in today's contested aerospace industry.
The business stockholders and companies expected to attend, national and international leaders will also be part of this three-day event. These include 12 state governors, 53 ambassadors accredited in Mexico, 11 defense ministers, 37 air force commanders and a number of high-level businessmen and executives from companies such as Boeing, Airbus, Embraer, Bombardier, Bell Helicopters, Russian Helicopters, and many more.
For more information or to purchase tickets, please click here: https://www.f-airmexico.com.mx/
Understanding Brexit
Apr 24 @ 12:00 pm – 1:30 pm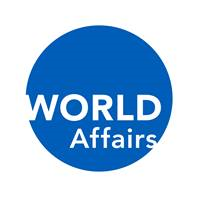 The California Chamber of Commerce and World Affairs, Sacramento
Invite you to: An International Luncheon Forum
Sponsored by:

Brexit is the latest phenomenon in the western world presently characterized by shock and schism. Dr. Matt Beech, Senior Fellow at the Institute of European Studies at UC Berkeley, provides an analysis of the potential implications for the US and specifically, trade in California, with Britain's potential withdrawal from the EU. The UK is California's 10th largest export market and the state did more than $5 billion in exports to the UK in 2017. His insights on the Brexit decision are sure to spark a lively discussion on the aftershocks of Brexit and a nuanced understanding of British history, political culture, and the English mind. Dr. Beech is a political scientist and historian who teaches post-war British political history, government and ideas – and is a Fellow of the Royal Historical Society and the Royal Society of Arts. Dr. Beech has appeared in the Washington Post, Financial Times, USA Today, Chicago Tribune, Le Figaro, BBC Radio, and CNBC Asia. Dr. Beech's talk is funded by a Getting to Know Europe Grant (2017-2019) from the European Commission to the Institute of European Studies at UC Berkeley.
For more information, click here: https://advocacy.calchamber.com/wp-content/uploads/2019/02/Brexit-Flyer-2.26.19-1.png
May
2
Thu
93rd Annual World Trade Week: SoCal – The Engine of Global Trade & Economic Growth
May 2 @ 7:15 am – 11:00 am
For over 90 years, World Trade Week (WTW), an initiative of the L.A. Area Chamber, has been the most extensive and unique program of its kind in the country. Join us for the largest celebration of international trade in the nation at the 93rd Annual World Trade Week Kickoff Breakfast.
WTW dedicates itself to educating the public on the importance and benefits of global trade on the local and national economy through a series of educational programs and events.
World Trade is celebrated throughout the month of May with more than 30 events hosted by partnering organizations in Southern California that are jump started by the Chamber's Annual WTW Kickoff Breakfast with more than 800 guests.
World Trade Week supports college and high school scholarships, high school student workshops, as well as briefings for civic and business leaders interested in benefiting from the global economy.
Agenda
7:15 am Registration
8:30 -11 a.m. Program
LEARN MORE at www.worldtradeweek.com
May
6
Mon
Trade Winds Indo-Pacific Forum & Mission 2019
May 6 @ 3:19 pm – May 13 @ 4:19 pm
Are India, Sri Lanka, and Bangladesh good markets for your products/services?
The 2019 U.S. Commercial Service Trade Winds program includes an Indo-Pacific focused business forum in New Delhi, India consisting of regional and industry specific conference sessions as well as pre-arranged consultations with U.S. Diplomats representing commercial markets throughout the region.
Customize an optional business matchmaking schedule, based on input from our Commercial Specialists throughout the region, and grow your international sales through meetings with pre-screened potential buyers, agents, distributors and joint-venture partners in the following Indian cities on May 8-10: New Delhi, Mumbai, Ahmedabad, Bengaluru, Chennai, Hyderabad, Kolkata
Optional business matchmaking appointments may also be arranged in Bangladesh or Sri Lanka on May 13.
Learn how to increase profits and overcome barriers in the Indo-Pacific region during business development conference.
Network with the region's leading industry and government officials and experienced U.S. and global companies
Want to learn more about these dynamic markets? Click on each to access their Country Commercial Guide: India, Bangladesh, Sri Lanka.
Deadline to Register for Trade Winds: March 1, 2019
Register Here: https://live.eventtia.com/en/tradewinds19/Registration/#
Staff Contact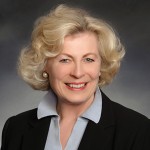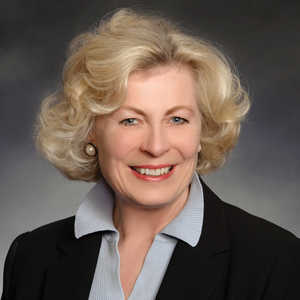 Susanne Stirling
Vice President, International Affairs