ATA Carnet
Get Back to Global Business
The California Chamber, in partnership with the United States Council for International Business (USCIB), is offering a special ATA Carnet rebate program to help businesses recover and get back to global business. ATA Carnet, or the Passport for Goods, is a powerful tool for companies doing business internationally because it allows the temporary importation of goods for up to one year in multiple countries, without having to pay import duties or taxes. Check it out!
ATA Carnet Fact Sheet 
ATA Carnet 2021 Promotion
ATA Carnet Rebate Form
Interview Series Featuring California's Key Trading Partners
Overview
California is one of the 10 largest economies in the world with a gross state product (GSP) of more than $3 trillion. International-related commerce (including exports and imports of goods and services, plus investments) accounts for approximately one-quarter of the state's economy. Although trade is a nationally determined policy issue, its impact on California is immense. California exports to over 229 foreign markets.
The California Chamber of Commerce supports expansion of international trade and investment, fair and equitable market access for California products abroad, and elimination of disincentives that impede the international competitiveness of California business.
(February 26, 2020) Representatives of the Canadian Consulate General from San Francisco and Los Angeles visited the California Chamber of Commerce yesterday in celebration of Canada Day in Sacramento, affirming that the updated United States-Mexico-Canada Agreement (USMCA) underscores a renewed understanding among the countries on the importance of mutual trading relationships.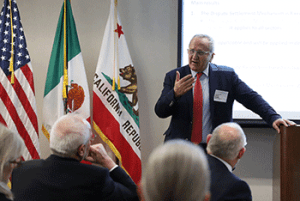 (January 30, 2020) The U.S.-Mexico-Canada Agreement (USMCA) is a "wide, forward-looking agreement" that brought some of the best minds to the negotiating table, Dr. Jesús Seade Kuri, Mexico's USMCA chief negotiator and undersecretary of foreign affairs for North America, told an intimate gathering of business and government leaders on Tuesday.
The January 28 luncheon held by the California Chamber of Commerce featured remarks from Seade, who explained some of the important aspects of the USMCA.
CalChamber International Trade Issues and Priorities
There are numerous trade issues that affect the United States and consequently, California. Each region and issue page gives an overview, and links to related organizations and documents. To view the trade issues, please click here.
CalChamber Council for International Trade
CalChamber Council for International Trade hosts trade events, forums, and guests.
International Activities
Overview
Trade Missions
Cuba Policy Trip
Awards
Recent News
Diplomacy Matters:
California Leading the Way
NorCal World Trade Center Webinar featuring Lt. Governor Eleni Kounalakis; Consul General of Mexico in Sacramento, Liliana Ferrer; and Susanne Stirling, VP International Affairs, CalChamber; February 2021
Celebrating International Women's Day Webinar with Women in International Trade, Los Angeles
Featuring Bella Heule, VP of Business Development, California Closets; Audrey Glover-Dichter, General Counsel, Organization of Women in International Trade; and Susanne Stirling, VP International Affairs, CalChamber; March 2021




News and Publications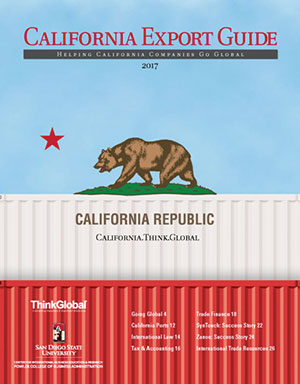 Resources
International Contacts
Councils
Coalitions
International Events
Jun
17
Thu
Consulate General of Georgia Webinar – Georgia: View from Silicon Valley
Jun 17 @ 10:00 am – 11:00 am
2021 marks the 30 year anniversary for the regaining of Georgia's independence from the Soviet Union. These three decades mark the development of Georgia into a truly democratic state, a liberal economy and a reliable strategic partner to the United States. Within the development of the economy, Georgia established a robust business environment based on strong innovation and technology ecosystem fostering growth of startups throughout the country and the region. Integration of AI into Georgia's economy and its application across multiple sectors becomes one of the main priorities for effective and efficient development.
Recent global pandemic challenge has accelerated the digitalization process and increased the role of emerging and smaller markets. In this process Georgia is taking the advantage and makes rapid adjustments and reforms in order to boost the FDI through the simplified business procedures, decreased bureaucracy, and increased intellectual and relatively cheaper human capital.
Today's discussion will focus on the developing trends of global digitalization and its effects on rapidly developing world, as well as explore the urgency in adapting to the age of technology and information. Further strengthening of U.S.-Georgia bilateral relations will rely on the necessity of close ties between the tech sectors of the countries driving innovation and productivity.
Agenda

10:00 – 10:05   Mr. Levan Beridze – Welcoming remarks and brief introduction of the speakers by the Consul General of Georgia in San Francisco

10:05 – 10:10  H.E. Kelly Degnan – Opening Remarks – Ambassador of the United States to Georgia

10:10 – 10:15 H.E David Bakradze – Opening Remarks – Ambassador of Georgia to the United States

10:15 – 10:25 Mr. Mamuka Tsereteli – President of the America-Georgia Business Council

10:25 – 10:30 Introduction of the panel discussion theme and the panelists:

10:30 – 11:30 Digitalizing Georgia: AI in the emerging economies
Moderated by: Levan Beridze – Consul General of Georgia in San Francisco
Speakers:

Mr. Irakli Nadareishvili – Deputy Minister of Economy and Sustainable Development of Georgia
Mr. Mark Caine – Artificial Intelligence and Machine Learning Lead, World Economic Forum
Ms. Mariam Lashkhi – MP, Deputy Chair, External Relations Committee, Member of the Education Committee. Associate Professor, Business and Technology University
Mr. Zaza Pachulia – Businessman and Investor
Getting Back on Track: Help is Here – Educational Webinar Series
Jun 17 @ 11:00 am – 12:00 pm
The Small Business Administration (SBA) & Public Private Strategies Institute (PPSI) are providing several educational opportunities for you to:
* Hear about what steps you can take now to learn and take advantage of new and existing programs that are available at the SBA
* Get an update regarding programs and recent policy announcements made by the Biden-Harris Administration
* Have your questions answered by SBA Leadership & small business experts
* Learn how you can become a vaccine leader in your community
* Discover tools and resources you can use to take your business digital
This week we are focusing on SBA Region 6 Serving – AK, LA, NM, OK, TX
Disclaimer:
Cosponsorship Authorization # 21-0501-14: The SBA's participation in this cosponsored activity is not an endorsement of the views, opinions, products, or services of any cosponsor or other person or entity. All SBA programs and services are extended to the public on a nondiscriminatory basis.
Reasonable Accommodation:
Reasonable accommodations for persons with disabilities (such as providing an ASL interpreter) will be made if requested at least 24 hours in advance of this event; please send an email with the subject header ACCOMMODATION REQUEST to reasonableaccommodation@sba.gov. An ASL Interpreter will be available live for the May 20th and June 3rd webinars. All the webinars will be recorded and will be available on sba.gov with subtitles within a few days after the event.
If you need live language interpreters for a webinar, please contact Stephan Jordan via accommodations@publicprivatestrategies.com AT LEAST 72 HOURS prior to the webinar you wish to attend. Please use the date of the webinar you wish to attend as the subject header with INTERPRETER REQUEST and in the email please indicate the language you would like interpreted. If you need assistance with registration or other technical difficulties, please contact Stephan Jordan at events@publicprivatestrategies.com.
Jun
24
Thu
International Trade Update and Business Opportunities for U.S. with Europe, Africa, & Latin America
Jun 24 @ 10:00 am – 11:30 am
Join us for this timely webinar in this 2 part series where trade representatives from Consulates General in Los Angeles will join us from Europe, Africa and Latin America to provide a summary update on international trade relations with the U.S. and present their perspectives for opportunities for U.S. businesses in a panel discussion followed by Q&A. 
Jun
29
Tue
Build Back Better Together: Canada-United States
Jun 29 @ 8:30 am – 11:30 am
The Institute of the Americas' virtual forum entitled "Build Back Better Together: Canada-United States" will be presented on June 29, 2021. The forum is being organized in cooperation with the Consulate General of Canada in Los Angeles and the Consulate of Canada in San Diego in honor of Canada Day. The forum will be filmed and rebroadcast by the University of California-Television (UC-TV) which reaches more than 3 million households throughout the state.
The host, the Institute of the Americas, is an independent, inter-American institution located on the University of California San Diego campus devoted to encouraging economic and social reform in the Americas, enhancing private sector collaboration and communication, and strengthening political and economic relations among the nations of Latin America, the Caribbean, the United States and Canada.
For the "Build Back Better Together" forum, we have Katherine Baird, Deputy Head of Mission for the Embassy of Canada in Washington, D.C. delivering the opening keynote address. Ms. Baird's address will be followed by a panel focused on US-Canada trade and investment that includes the participation of Ian Saunders, Deputy Assistant Secretary, International Trade Administration, U.S. Department of Commerce, as well as Eric Miller, Colin Robertson and Kirstine Stewart, (bios attached) moderated by David Weaver, Chairman and CEO, Intercap Energy Systems  (agenda attached).  The forum will close with remarks by United States Congressman Brian Higgins, Chairman of the Northern Border Caucus.  We expect 300-500 business leaders to attend the virtual forum.
Uniting US and UK LGBTQ+ Communities: Making Pride Inclusive
Jun 29 @ 10:00 am – 11:00 am
Staff Contact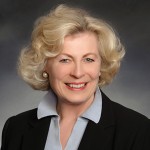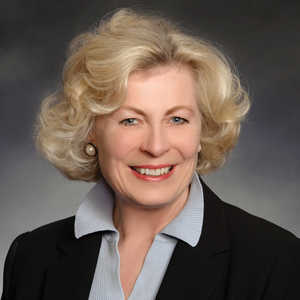 Susanne Stirling
Vice President, International Affairs