Issue Summary
Position: Unlike in the Great Recession or in normal times, the massive unemployment in 2020 and 2021 was not the result of the business cycle or business decisions made by individual employers. A global pandemic caused customer insecurity and state and local shutdown orders, which directly led to job terminations. Similarly, employers had no ability to prevent the Employment Development Department's (EDD's) mismanagement of fraud detection during the pandemic.
California's policy makers must acknowledge this partial responsibility in creating the unprecedented insolvency of California's Unemployment Insurance (UI) Fund and, following the lead of other states, provide at least $3 billion in state funding and tax credits. The funds will repay the account for the fraudulent payments disbursed by the EDD and minimize the approaching per-employee tax increases that will soon hit California employers.
Thankfully, Governor Newsom's January proposal for the 2022–2023 budget includes $3 billion over two years in direct payments to the UI Fund. The CalChamber supports the Governor's proposal and is glad to see California's government taking responsibility for the role of fraudulent disbursements and safety-related shutdowns in causing the insolvency of the fund.
Major Victories
Worked with author to make bill requiring electronic filing of unemployment insurance tax returns less onerous than originally proposed (AB 1245 of 2015).
Stopped an unemployment insurance tax increase that would have created a disincentive to hire new employees by tripling the already-high unemployment insurance taxes on California employers without a proper analysis of what is needed to reform California's broken unemployment insurance system (SB 222 of 2009).

Related News
Insurance Bills
Unemployment Insurance Bills
Staff Contact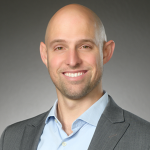 Robert Moutrie
Policy Advocate
Education, Workplace Safety, Tourism, Unemployment Insurance, Immigration