Overview
Much of the poverty in coastal California is a function of housing costs that distort expenses of wage earners. Zillow reports that renters in the Los Angeles metropolis pay 48% of their monthly income for the median rent. Almost half of working-age adults in Los Angeles County double up with one another in housing units. According to analysis by the Milken Institute, median rentals of one-bedroom apartments exceed 30% of median income in the San Francisco Bay Area, Los Angeles and San Diego.
A high cost of living is driven in large part by housing shortages and long commutes, which in turn can be addressed only through an increased housing supply and more infrastructure investment.
Related Issue Page:
Goals
Promote policies that enhance the affordability and availability of housing.
Major Victories
Supported Governor's veto of a bill in 2017 that would have eliminated Californians' local initiative power to pursue changes in land use (AB 890).
Stopped bills in 2017 creating significant uncertainty for developers (SB 224) and reducing the supply of rental housing (AB 1506); secured amendments to a proposal imposing prevailing wage on all development projects (AB 199).
Stopped several job killer bills in 2016 eroding housing affordability (AB 2162, AB 2502, SB 1318).
Supported signing of job creator bill in 2016 that will expedite additions to the housing supply by streamlining the permitting process for accessory dwelling units (aka in-law quarters, granny flats, etc.) (SB 1069).
Won enactment of 2016 proposals improving the housing climate by supporting mixed-used projects (AB 1934) and expediting housing construction (AB 2180).
Secured amendments to proposals in 2016 that would have delayed or discouraged new housing with ambiguous water requirements or conflicting requirements in the coastal zone (SB 1263, AB 2616).
Position
Oppose punitive policies that restrict the affordability and availability of housing.
Ensure that the state's SB 375 policies for land use are being carried out so as to ensure that California can achieve its Sustainable Communities Strategies' goals without impeding new commerce, industry and housing opportunities.
Oppose measures that would place building code in statute as opposed to directing one or more state agencies to investigate the issue and, if deemed appropriate, direct those state agencies to propose and adopt appropriate changes to the California Building Standards Code.
Issue Summaries
Coastal Commission
Position: The California Chamber of Commerce supports a balanced approach to development in coastal areas of the state. However, private property rights should be respected. Homeowners and businesses should not be required to give up property rights or lands as a condition for a permit from the Coastal Commission.
Access to public decision makers is critical. All participants before the Coastal Commission should continue to have equal access to commissioners to share information about proposals. Coastal Commission
Housing
Position: The 2017 housing package does not end the need for further aggressive strategies in addressing the housing crisis. The California Chamber of Commerce supports efforts to expedite project approvals; however, tying prevailing wage and other limitations to expedited approvals is unlikely to yield much by way of additional housing units.
While the CalChamber is mindful that achieving meaningful reform of the California Environmental Quality Act (CEQA) continues to be one of the most substantively and politically difficult issues in the Capitol, it believes CEQA reform is an important piece in addressing the housing crisis and reducing housing costs. The CalChamber further believes it is important to encourage market-rate housing for upper-income and higher-income families as well. When families move up from their starter homes, they free up housing for lower- and lower-middle income families.
Other strategies that deserve consideration include revival of some version of California's redevelopment agencies and property tax reform. The Legislature will need to consider all available and possible avenues to increase supply as it continues to address the state's housing crisis—the stimulation of actual construction being of the utmost importance. Housing
Wildfires
Position: The CalChamber supports adequate fire suppression availability for all areas of the state, including the ability for forestland owners and timber companies to clear underbrush and other debris, as well as remove dead or dying trees. The CalChamber also supports more inspections and stricter enforcement of defensible space regulations and use of ignition-resistant landscaping where applicable. Wildfires

Housing and Land Use Bills
Committees
Staff Contact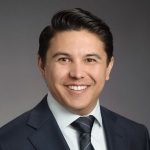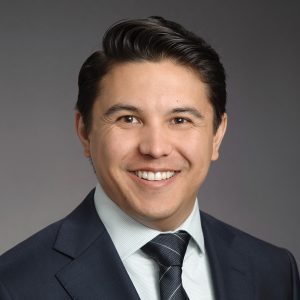 Adam Regele
Policy Advocate
Environmental Policy,
Housing and Land Use,
Product Regulation