October 2019 California Delegation to Mexico City Led by Lt. Governor Eleni Kounalakis
Home/Introduction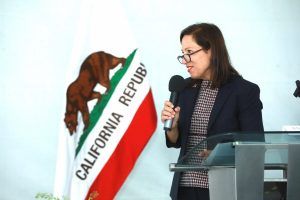 From October 1-4, 2019 a delegation of California business and state agencies led by Lieutenant Governor Ambassador Eleni Kounalakis traveled to Mexico City for a trade mission to advance business, collaboration and partnership between California and Mexico. The delegation was made up of 20 private sector leaders from the agriculture, energy, and clean-technology sectors, as well as approximately 20 representatives from an array of state agencies.
The objectives of the mission were to:
Reaffirm and strengthen California's friendship and commercial relationship with Mexico, and to lay the foundation for the Newsom Administration's ongoing and robust engagement in the future;
Open California's Trade and Service Desk in Mexico City;
Engage in dialogue among government officials and the private sector on topics and solutions important to both Mexico and California in the areas of energy, climate, agriculture, water, sustainability, migration and resiliency.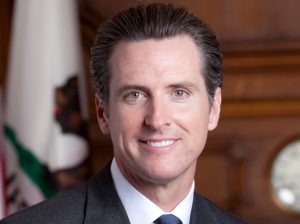 This is the first international mission of the Newsom administration, which also coincides with the beginning of the administration of President Andres Manuel Lopez Obrador in Mexico. President Lopez Obrador took office on December 1, 2018 and California Governor Gavin Newsom attended the inauguration.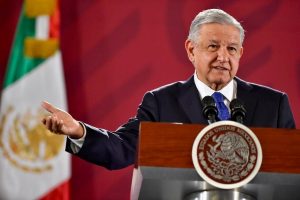 President Lopez Obrador's vision for Mexico includes eliminating high-level corruption among the Mexican political elite and halting the escalating criminal violence that is seen to be plaguing the country.  AMLO has also vowed to address the rising disenchantment people have with Mexico's unequal growth and income inequality, to empower the country's many underprivileged citizens who have been underserved in the past, and to strengthen public safety and bolster the rule of law.
Special Thanks To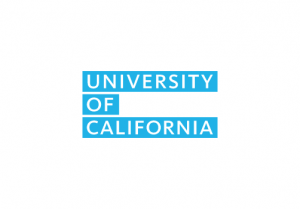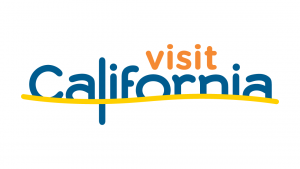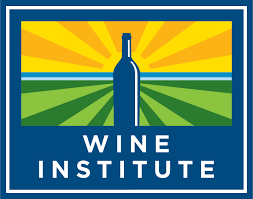 Key California-Mexico Points as Outlined By Delegation Leader Lt. Governor Eleni Kounalakis
We are very excited to be visiting Mexico City and grateful to be meeting with you, as we consider Mexico to be our closest and most important partner in many areas. The fact that our delegation includes several state agency heads, members of our legislative branch, and key business leaders — and that this is my first official international delegation — demonstrates the importance we attach to this critical relationship.
Our goal is to reaffirm and strengthen California's commitment to the deep friendship and significant commercial engagement we already share with Mexico, to determine how we can make our partnership even more effective and beneficial, and to lay the foundation for the Newsom Administration to build ongoing, robust engagement with our Mexican friends and partners.
California and Mexico have always been inextricably intertwined. And we always will be. We may be separated by a land border drawn on the map, but our histories, our cultures, our fundamental values, and increasingly our people, share commonalities that join us together.
We share a 145-mile border which last year was crossed by 17.7 million pedestrians, 32 million personal vehicles, and over 1.1 million commercial trucks. Every day, over $82 million worth of California goods make the journey across our border to Mexico. Mexico is California's number one export market – California exports to Mexico amounted to $30.7 billion in 2018.
And that trade dynamic is reciprocal and interdependent: California imported $44 billion in goods from Mexico that same year. What's more, Mexican investment into California provides job opportunities for thousands of Californians. In Southern California, for example, Mexican foreign-owned firms provide nearly 6,500 jobs at over 250 firms. This amounts to $426 million in estimated wages.
California is home to the largest number of people of Mexican origin in the United States. California has worked to integrate all foreign-born populations into the state's social fabric, expanding access to education, employment, and health care. We will continue to do so as we seek economic opportunity and pathways for growth that are inclusive to all. We are proud of and grateful for the immeasurable contributions Mexican immigrants and their descendants have made to all aspects of California life.
We also share many of the same challenges. Whether it's dealing with natural disasters, questions of air and water quality, the threat to our food supply and coastal regions posed by climate change, the scourge of drugs, crime, violence, and money-laundering, or the threats to the economic prosperity of our people caused by rising political tensions and market reactions, we need to be working together, hand-in-hand, to guarantee for the residents of our state and your country a safer, better, brighter future.
That is why we are so pleased to be signing Memoranda of Understanding during our visit. These agreements are the fruit of the hard work and cooperation of both of our teams, and they build upon firm foundations that have already been put in place by those that have come before us.
We hope that you are as excited as we are about the trajectory of our relationship, and we look forward to even closer and stronger collaboration in the future.
Key California-Mexico Issues
Energy
Climate has been a key area of focus of the Mexican government. Recent laws on climate change establish 10-, 20-, and 40-year goals. These include increasing electricity generated from clean sources up to 50% by 2050 and reducing greenhouse gas emissions by 30% by 2020.
The shared focus on energy in California and Mexico is a key area of collaboration. California and Mexico have a history of working together on renewable energy, cross-border resource management, and resiliency. California and Mexico share a commitment to continue to collaborate on these issues by working together on clean technology, biofuel, energy efficiency, and low-carbon energy.
Agriculture
In 2017, agriculture accounted for 3.6% of Mexico's gross domestic product (GDP). Agriculture remains a key area of focus for Mexican policy makers. Mexico is also a top producer for agricultural goods imported by California. The Secretariat of Agriculture and Rural Development (SADER) and the California Department of Food and Agriculture (CDFA) are committed to work together to strengthen productivity, sustainability, and competitiveness in the agricultural sector.
Emergency Services
Given the shared border and common climate and geography in California and Mexico, the two neighbors are susceptible to shared natural disasters and disease epidemics. Therefore, both are committed to supporting one another in preventing or responding to these types of crises.
Economy
Mexico's $2.4 trillion economy has become increasingly oriented toward manufacturing since the North American Free Trade Agreement (NAFTA) entered into force. Two-way goods trade between California and Mexico totaled $75 billion in 2018. Given the mutual benefit of this close economic relationship, California and Mexico aim to expand cooperation on trade and investment.
Trade Overview
Mexico is the United States' third largest goods trading partner, with two-way goods trade of $611 billion in 2018. Mexico was the United States' second largest export market, with a total value of $265 billion in goods exports in 2018, and is the second largest supplier of goods imports. Top export categories from the U.S. to Mexico included machinery, mineral fuels, vehicles, and plastics.
Trade with California
Mexico is California's No. 1 export market, purchasing more than 17% of all California exports. California exports to Mexico amounted to more than $30 billion in 2018. Electrical machinery is California's largest export, accounting for more than 25% of all California exports to Mexico. Other exports include vehicles, plastics, and medical instruments.
Mexico Trade
Mexico's largest export and import partner is the United States. In 2017, Mexico exported $409 billion in goods and services; nearly 80% of this total went to the United States.
Mexico exports manufactured goods, electronics, vehicles, oil, silver, and plastics.
USMCA
The United States, Canada, and Mexico are in the process of renegotiating NAFTA. The new agreement, the United States-Mexico-Canada Agreement (USMCA), was signed on November 30, 2018 by President Donald Trump, Prime Minister Justin Trudeau of Canada and President Enrique Peña Nieto of Mexico. The agreement aims to promote balanced trade and growth in the North American economy. Mexico already has ratified the USMCA.
The U.S. Congress currently is considering approval of USMCA, and there are ongoing discussions and clarifications around labor, environmental and enforcement issues.
Trade Agreements
Mexico has free trade agreements with 52 countries, meaning more than 90% of trade is under an FTA.
Tourism
According to Visit California, more than 600,000 visitors came to California from Mexico by air in 2018, spending $733 million.
Press Releases
California and Mexico Ratify Agreement on Sustainable Agriculture
Office of Lt. Governor Eleni Kounalakis, October 4, 2019
California and Mexico Ratify Agreement to Expand Relations in Trade, Investment, Energy, and Environmental Policy
Office of Lt. Governor Eleni Kounalakis, October 4, 2019
California and Mexico City Reach Agreement on Clean Energy
Office of Lt. Governor Eleni Kounalakis, October 2, 2019
California Opens Trade and Services Desk in Mexico
Office of Lt. Governor Eleni Kounalakis, October 2, 2019
International Affairs and Trade Development Interagency Committee Heads to Mexico
Office of Lt. Governor Eleni Kounalakis, October, August 27, 2019
Memoranda of Understanding (MOUs)
Memorandum of Understanding Between the Ministry of Agriculture and Rural Development of the United Mexican States and the Department of Food and Agriculture of the State of California of the U.S.A.
October 4, 2019
Memorandum of Understanding Between the Ministry of Economy of the United Mexican States and the Government of the State of California of the United States of America
October 4, 2019
Memorandum of Understanding for Strengthening Cooperation on Energy and Environmental Policies and Practices Between the Secretariat of the Environment of Mexico City of the United Mexican States and the Government of the State of California
October 2, 2019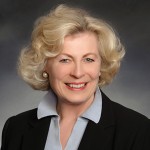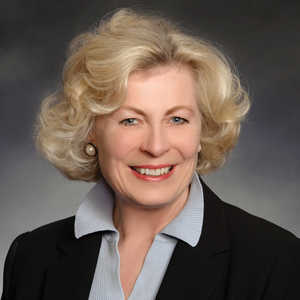 Blog By
(Mrs.) Susanne Stirling
Vice President, International Affairs
CalChamber
"I walked away from the delegation to Mexico City inspired – our group had incredible energy and drive to collaborate and partner with our Mexican neighbors to solve some of the most difficult issues facing our countries. The exposure to a wide variety of high level government officials and business representatives from both countries was illuminating. Our delegation included an impressively diverse mix of public and private sector representatives and the time spent together has continued to add value well beyond the trip."

Jennifer Haley, President, Kern Energy
CalChamber Board Member