Goal
Protect employers' rights to organize, direct and manage their companies' employees in an efficient, safe and productive manner.
Major Victories
Defended Employers in 2018 by:
Securing amendments removing new stand-alone private right of action for failure to prevent harassment or discrimination (SB 1300).
Prevented passage of proposal creating unworkable requirements for providing hotel worker panic buttons (AB 1761). S
Stopped bills imposing another layer of wage statement penalties (AB 2613).
Sponsored job creating legislation in 2018 that protects employers/employees in sexual harassment cases. AB 2770 will ensure sexual harassment victims and employers aren't sued for defamation for simply reporting and investigating harassment.
Supported Workable Balance for Employee Accommodations in 2018. Secured amendments to bill signed into law that includes a hardship exemption in its requirements for providing lactation accommodations to employees (AB 1976) and backed veto of a second bill containing significant changes in requirements and penalties (SB 937).
Protected employers' ability to manage workplace in 2017 by:
Leading coalition that secured multiple sets of amendments that clarified language ambiguities and reduced burden on employers under existing regulations on the use of criminal history in employment decisions (AB 1008).
Winning amendments to limit employer liability and administrative burdens in legislation that otherwise put employers in a no-win situation between federal immigration enforcement and state enforcement (AB 450).
Supporting Governor's veto of proposal that would have inappropriately allowed organizations unaffiliated with the employer to gain access to a potentially unlimited scope of employer internal documents (AB 978).
Led coalition in 2016 to stop mandate to pay double the regular rate of pay on Thanksgiving (AB 67).
Secured amendments to legislation in 2016 that would have threatened employers with civil litigation for seeking an applicant's prior salary and benefit information even though the applicant suffered no harm in compensation from the inquiry (AB 1676).
Led coalition in 2016 that defeated legislation adding to time off that employers must provide employees (AB 2405).
Led coalition in 2016 preventing passage of proposal to subject employers to random investigations for alleged retaliation against employees even when there are no employee complaints of retaliation (AB 2261).
Stopped new maternity/paternity leave mandate in 2016 for small employers with as few as 20 employees (SB 1166, SB 654).
Clarifying Leave Requirements. Sponsored legislation signed into law in 2011 to clarify the requirements of paid bone marrow and/or organ donation leave, to provide employers with certainty as to how this leave should be implemented (SB 272).
Related Issue Page:

Recent News
Coalitions
Committees
Related Products/Services
Staff Contact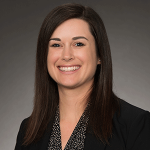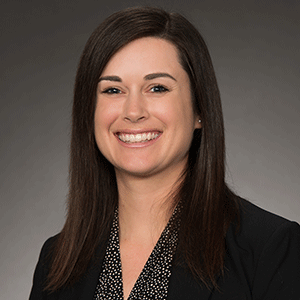 Ashley Hoffman
Policy Advocate
Labor and Employment, Legal Reform and Protection, Workers' Compensation