Overview
California's Changing Energy Market Must Include Flexibility to Sustain Growth
Clean energy in California has become carbon-free energy. Energy and climate change policy are so entwined it is unclear where clean energy and climate policies begin and end. To meet our 2030 greenhouse gas emission reduction mandates, drastic changes will need to be made across all sectors. As policies shift away from fossil resources, new demand on the renewable electric sector is created.
Given these mandates, the production, transmission and cost of energy continue to be an issue for California residents, the business community and overall economy. In pursuit of the state's carbon and clean energy goals, cost impacts to end use customers are real. For California to remain competitive, leaders should adopt policies to minimize costs while upgrading and expanding the energy system to electricity customers in order to meet the state's environmental goals. Reliability and affordability need to be at the forefront of California's evolving energy market.
Related Issue Pages
Goals
Recommend policies on issues concerning utilities and commerce, including electricity, telecommunications, commercial transactions, corporate governance, economic stimulus and development.
Major Victories
Prevented increased fuel costs from an arbitrary petroleum use cutback proposed in 2015 (SB 350).
Stopped legislation in 2015 that limited in-state energy development (AB 356 and AB 1490).
Kept lid on fuel costs in 2014 by stopping plan to levy an oil severance tax (SB 1017) and to place a carbon tax on gasoline at the pump (SB 1156).
Stopped proposals in 2013 leading to fuel and gas price increases due to moratoriums on hydraulic fracturing (AB 1301, AB 1323) or an oil and gas severance tax discouraging production in the state (SB 241).
Stopped proposals in 2012 leading to fuel price increases, including two that increased energy costs by allocating funds from an illegal tax to various programs that are not needed to cost-effectively implement the market-based trading mechanism under AB 32, the state's landmark climate change law.
Supported legislation in 2012 streamlining projects converting from solar thermal to photovoltaic technology (AB 1073).
Preventing electricity cost increases by stopping in 2011 an eight-year extension of a tax (public goods charge) on electricity ratepayers in the territories of the investor-owned utilities (AB 724, SBX 1 28).
Aggressive campaigning and advocacy by CalChamber-led coalitions dampened enthusiasm for tax increases and new taxes, including an energy tax that raises the price of gasoline and California-produced crude oil.
Position
As California pursues its clean energy goals, the driving force for the state's energy policies needs to be maintaining a reliable, efficient and affordable energy system. It is critical that California's electricity generation keep pace with its growing population and increased and changing demand.
Flexible resources to sustain future economic growth and to ensure renewables are able to come online in time to keep up with the various programs being implemented across agencies need to remain a focus. To meet the changing grid demands, maintaining and expanding the state's energy infrastructure is vital. Continued research and development is needed in technologies that help advance energy efficiency goals, reduce costs and increase grid reliability.
Recent News
Energy Bills
Committees
Staff Contact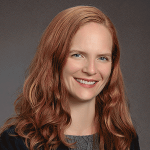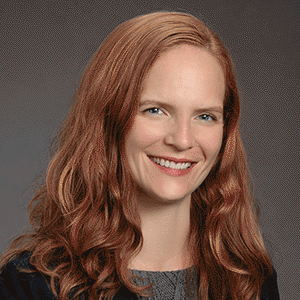 Leah B. Silverthorn
Policy Advocate
Climate Change, Energy, Environmental Regulation, Transportation