Goal & Issue Summaries
Goal
Protect employers' rights to organize, direct and manage their companies' employees in an efficient, safe and productive manner.
Issue Summaries
Position: While the California Chamber of Commerce appreciates the recognition in AB 5 that the Dynamex decision is not one-size-fits-all and agrees that there must be some exemptions, the law's industry carveout approach is unfair and impractical. That is made evident by the fact that there now are more than 100 one-off exemptions. Carveouts should be available for workers who meet certain criteria, such as the ability to set their own schedules, choose whether to take assignments, and negotiate their own rates. Flexibility is necessary to recover from the financial devastation of COVID-19, and as demonstrated by voters with Proposition 22, the current workforce values flexibility. What's needed is a more flexible and holistic approach to applying Dynamex that reflects today's modern workforce.
AB 5 Independent Contractor Law
Child Care Crisis
Position: The CalChamber recognizes the challenges working families face with reliable and affordable child care and supports the efforts made with the budget surplus to increase child care slots and reduce costs. The Governor and Legislature should build upon this success with the anticipated budget surplus in 2022 instead of imposing costly mandates on the employer community.
In addition, other policy changes can be made through legislation that will provide employees with more flexible work options to help with family responsibilities.
Position: The CalChamber supports public policies that create incentives for businesses to create quality jobs, but a one-size-fits-all approach disguised by this new rhetoric will punish employers who do business in traditionally lower-wage or intensely competitive markets.
Further, any data collected to determine whether an employer is qualified for an incentive program should be kept confidential. The publication of this type of data, inevitably free of context or explanation, is intended to smear a company's reputation and subject employers to frivolous litigation.
Position: The CalChamber believes the state should focus on enforcing existing laws instead of placing more burdens on private businesses that face automatic liability under these laws, even if the businesses have little to no control over the workers. California has the most protective, robust employment laws in the country. We must enforce those laws so that the bad actors are held accountable instead of simply passing the buck to others.
Position: Although the CalChamber supports the need for employees to stay home from work while they are sick, especially during a pandemic, the proliferation of different types of leaves and differences between state and local leave laws has placed an enormous burden on businesses to keep up with these requirements. The availability of the COVID-19 vaccines also has reduced the chance of workers being exposed to and getting ill from COVID-19.
Employers are making good faith efforts to comply with all the existing mandates, but struggle with the lack of clarity on how to calculate leave entitlements, how to update wage statements, and the interaction of state mandates with local ordinances. These uncertainties make businesses of all sizes vulnerable to litigation, including PAGA, even when the mistakes are unintentional.
Future changes to paid sick leave mandates should be minimal and easy for employers to implement and understand with no penalty for honest errors.
Position: PAGA is a primary concern of the employer community due to the financial leverage it provides to plaintiffs' attorneys to pursue claims for minor violations of the California Labor Code. Questionable litigation that results in significant monetary settlements wherein the plaintiffs' attorneys retain a majority of the money for fees and employees are provided a minimal amount is not fulfilling the stated intent of PAGA.
The CalChamber is supportive of any efforts to reform PAGA to ensure the goals of labor law enforcement are satisfied, and that it is not used as a vehicle to enrich trial attorneys.
Position: Employees deserve the right to decide whether they want to be a member of a union and pay dues. The CalChamber opposes policies that seek to strip employees of that right to choose and impose requirements on employers at the expense of small and new businesses.
California has robust, complex labor laws that are the strictest in the country. The CalChamber supports increasing enforcement mechanisms of the Labor Commissioner rather than outsourcing this role.
Major Victories
Defended Employers Against Unwarranted Litigation in 2018:
Won veto of legislation that would have banned settlement agreements and arbitration agreements for labor and employment claims (AB 3080);
Blocked a bill banning the use of arbitration agreements for small businesses seeking financial investors (AB 2527).
Secured amendments removing new stand-alone private right of action for failure to prevent harassment or discrimination (SB 1300).
Stopped bill exposing employers to costly litigation related to medical marijuana in the workplace (AB 2069).
Prevented passage in 2018 of proposal creating unworkable requirements for providing hotel worker panic buttons (AB 1761); and stopped bills imposing another layer of wage statement penalties (AB 2613).
Sponsored job creating legislation in 2018 that protects employers/employees in sexual harassment cases. AB 2770 will ensure sexual harassment victims and employers aren't sued for defamation for simply reporting and investigating harassment.
Supported Workable Balance for Employee Accommodations in 2018. Secured amendments to bill signed into law that includes a hardship exemption in its requirements for providing lactation accommodations to employees (AB 1976) and backed veto of a second bill containing significant changes in requirements and penalties (SB 937).
Blocked an effort in 2017 to eliminate worker and employer flexibility with an unfair scheduling mandate (AB 5); won veto of new data collection mandate on lawful wage differentials (AB 1209).
Defeated a proposal in 2016 discriminating against arbitration agreements in consumer contracts (AB 2667) and in employment agreements (AB 2879).
Derailed attempts in 2016 to permit price-setting by independent contractors (AB 1727); exposing employers to a private right of action related to their Injury and Illness Prevention Program (AB 2895); and eliminating worker and employer flexibility with a mandated scheduling requirement (SB 878).
Defended employers against unwarranted litigation by securing amendments in 2016 to state-run retirement savings program to limit employer liability (SB 1234).
Halting job killer legislation in 2015 that would have increased labor costs, including a one-size-fits all scheduling mandate (AB 357); automatic minimum wage increase (SB 3); significant expansion of the California Family Rights Act (SB 406); and significant increase in workers' compensation costs (SB 563).
Securing approval of urgency legislation giving employers a limited opportunity to cure technical violations in an itemized wage statement before being subject to costly and devastating litigation, so an employer can devote its financial resources to expanding its workforce (AB 1506 of 2015).
Reducing Unnecessary Requirements in 2015:
Backed bipartisan state legislation creating additional conformity between state and federal tax law, thereby easing accounting, recordkeeping and filing requirements for businesses (AB 154).
Supported veto of plan to create expansive new notification requirements from employers to individuals who are not employees in order to solve a narrow concern with variance applications for elevators (AB 578).
Won defeat of proposal to mandate double pay for almost all employees who worked on Thanksgiving (AB 67).
Clarifying Employer Responsibilities in 2015:
Worked extensively with author to obtain employer-friendly amendments to clean-up legislation to the 2014 paid sick leave bill, including grandfathering in paid time off policies in effect before the new law, options for different sick leave accrual methods and options for calculating the appropriate rate of pay for paid sick leave (AB 304 of 2015).
Negotiated amendments to legislation clarifying basis for an employee to take leave under existing school activities leave law (SB 579 of 2015).
Secured substantive amendments to wage theft bill to alleviate concerns of employers trying to comply with the law (SB 588 of 2015).
Worked with author to make bill requiring electronic filing of unemployment insurance tax returns less onerous than originally proposed (AB 1245 of 2015).
Winning Safe Harbor for Employers with Gender Equity Pay Bill: Negotiated legislation placing in statute what existing case law requires employers to do, including safe harbor language so that employers can avoid unnecessary litigation when there are legitimate reasons for pay differences. (SB 358 of 2015)
Stopped costly workplace mandates in 2014, including minimum wage increases linked to the Consumer Price Index (SB 935); increased workers' compensation penalties and litigation (AB 2604); and expansion of discrimination litigation (SB 404).
Stopped economic development barriers in 2014, such as allowing liens on an employer's property based upon alleged-yet-unproven wage claims (AB 2416).
Supported legislation signed into law in 2014 to clarify that employers don't violate state law regarding discrimination against employees with driver licenses that note they are not documented citizens if the employer must take action in compliance with immigration law (AB 1660).
Supported legislation in 2014 easing compliance by allowing email or telephone reporting of work-related incident subject to immediate notification of Cal/OSHA (AB 326).
Defeated costly workplace mandates in 2012, such as a bill driving up the cost of commodities to consumers by removing the overtime exemption allowed for agricultural employers (AB 1313); an automatic minimum wage increase (AB 1439); expanded leave requirements (AB 2039); and a targeted burden on companies with call centers (AB 2217). Also secured amendments to remove the threat of frivolous litigation for inquiring into an applicant's most recent employment background (AB 1450). Advocated veto of bill increasing the cost of food by creating unprecedented and excessive consequences for perceived and actual violations of heat illness prevention regulations (AB 2346).
Supported legislation signed into law in 2012 that preserves existing employer rights to conduct workplace investigations with regard to personal social media (AB 1844).
Negotiated amendments in 2012 to bills that would otherwise have exposed employers to new wage-and-hour litigation or greater likelihood of penalties for good faith administrative errors on wage statements (AB 1744, SB 1255).
Supported veto in 2012 of proposed requirement for individuals and families who hire "domestic work employees" to comply with onerous wage-and-hour mandates that even sophisticated businesses struggle to satisfy (AB 889).
Local Proposals
Budget Proposals
• Child Care – Support (01/24/22)
Labor and Employment Bills
Coalitions
Committees
Related Products/Services:
Staff Contact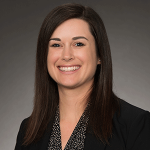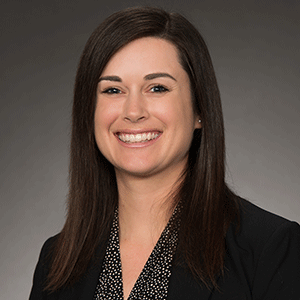 Ashley Hoffman
Policy Advocate
Labor and Employment, Legal Reform and Protection, Workers' Compensation