Overview
High Court Offers Little Guidance on How Emissions, Regional Plans Should Relate
The California Environmental Quality Act (CEQA), passed in 1970, is an extraordinarily complex and all-encompassing environmental law. CEQA and its multitude of su bstantive and procedural requirements are implicated for nearly every type of land use project in the State of California, including, but not limited to, housing and mixed-use developments, transit and transportation infrastructure, hazardous waste facilities, mining operations, renewable energy and school facilities, as well as quasi-legislative approvals such as zoning amendments, general plan updates, and regional transportation plans.
Unlike its federal counterpart—the National Environmental Policy Act (NEPA)—CEQA contains a substantive mandate that prevents public agencies from approving projects with potentially significant environmental impacts if there are feasible mitigation measures that would eliminate or substantially reduce those impacts. In addition to its substantive mandate, CEQA contains comprehensive procedural requirements. The cornerstone of CEQA's procedural requirements is public participation. CEQA provides the public with ample opportunity to review and comment on the environmental document beginning from its draft stage, all the way through the day on which the final environmental document is certified.
California Environmental Quality Act (CEQA)
Related Issue Page
Goals

Oversee issues related to the California Environmental Quality Act (CEQA.) Recommend policies that meet the mutual objectives of protecting human health and the environment while conserving the financial resources of business to the fullest extent possible in order to help California businesses grow and promote their technologies/services.
Regulations
California Communities Environmental Health Screening Tool
Major Victories
Supported legislation signed into law in 2016 that expedites the California Environmental Quality Act (CEQA) process for certain projects (SB 734, SB 1008).
Secured approval of urgency legislation in 2015 expediting and reducing the cost for certain roadway repair and maintenance projects by continuing to exempt them from the California Environmental Quality Act (AB 323).
Legislation in 2014 that would have created more opportunities for litigation and substantially increased project cost and delay by creating mandatory consultation requirements with Native American Tribes was significantly amended to be more workable (AB 52); and the most onerous provisions were amended out of a proposal to double penalties issued by the state air board, regional air districts and the Department of Toxic Substances Control (AB 1330).
Supported bills making a start toward California Environmental Quality Act (CEQA) reform by exempting roadway projects and bike lanes in existing roadways from the CEQA process (AB 890, AB 2245).
Halted expensive unnecessary regulatory burdens, such as an expansion of reasons to sue under the California Environmental Quality Act in 2013 (SB 617, SB 754).
Supported four bills signed into law in 2010 that will lead to increased construction jobs by streamlining the California Environmental Quality Act process for certain projects (AB 1846); authorizing use of design-build by the Riverside County Transportation Commission (AB 2098); creating construction jobs building travel infrastructure (SB 1192); and ensuring expedited permitting of environmentally sound solar thermal projects (SBX3 34).
Position
The California Chamber of Commerce supports the underlying goals of California's greenhouse gas reduction policies. In implementing such policies, however, political leaders must be mindful regarding how such policies impact other statewide development priorities, such as smart growth, affordable and infill housing, school construction, transportation infrastructure, renewable energy, transit and water projects.
Unfortunately, all these projects, which are needed to achieve the state's greenhouse gas reduction targets, are currently required to undergo greenhouse gas emissions analyses without any concrete guidance or certainty. The lack of direction and certainty underlying the CEQA process in the context of greenhouse gas reduction breeds litigation, which in turn stifles the state's ability to accommodate population growth and expeditiously achieve its greenhouse gas reduction targets.
The CalChamber is mindful that achieving meaningful CEQA reform continues to be one of the most substantively and politically difficult issues in the Capitol. We are hopeful, however, that the issue of greenhouse gas reduction policies and the role they play in the CEQA process will spark a much-needed conversation about how the state can achieve its climate change goals while creating more legal certainty for the very projects that are needed to achieve these goals.
Recent News
CEQA Bills
Coalitions
Committees
Policy Contact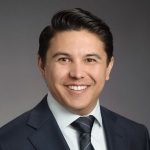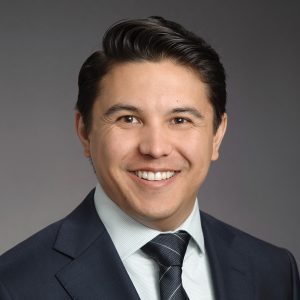 Adam Regele
Policy Advocate
Environmental Policy,
Housing and Land Use,
Product Regulation