Goal
Goal
Seek comprehensive tort reform legislation that will prevent lawsuit abuse, halt runaway liability risk and promote greater fairness, efficiency and economy in the civil justice system.
Major Victories
Protected Employers Against Costly Litigation in 2018:
Won veto of legislation that would have banned settlement agreements and arbitration agreements for labor and employment claims (AB 3080);
Blocked a bill banning the use of arbitration agreements for small businesses seeking financial investors (AB 2527).
Secured amendments removing new stand-alone private right of action for failure to prevent harassment or discrimination (SB 1300).
Stopped bill exposing employers to costly litigation related to medical marijuana in the workplace (AB 2069).
Stopped a bill in 2017 increasing potential litigation on environmental standards (SB 49); a gender pricing mandate (AB 1576); and California-only labeling for sugar-sweetened drinks (SB 300).
Defended Employers Against Unwarranted Litigation in 2017:
Blocked a proposal that would have led to increased litigation by interfering with the settlement of cases (AB 889).
Supported signing of a bill protecting rental car companies from civil liability when they help law enforcement find missing children by permitting the company to access the GPS information in a vehicle subject to an AMBER alert (SB 466).
Supported legislation signed into law in 2016 that limits frivolous litigation related to disability access compliance (SB 269).
Stopped increased unnecessary litigation costs in 2015 that jeopardized access to credit for home mortgages (AB 244); precluded mandatory employment arbitration (AB 465); and mandated California-only labeling for sugar-sweetened drinks (SB 203).
Limiting liability for employers in 2015:
Filed a friend-of-the-court brief in a case that led to a pro-employer unpublished appellate court opinion that on-call rest periods are lawful (Jennifer Augustus, et al. v. ABM Security Services, Inc., 2nd District Court of Appeal). The case is currently pending at the California Supreme Court.
Backed veto of proposal expanding liability for operating a drone above property (SB 142).
Supported signing of safe harbor for innovative vision care centers (AB 684).
Backed veto of bill to prohibit employers from obtaining relevant information important in the hiring process, with little benefit to the applicant and increased risk of litigation to the employer (AB 1017).
Stopped increased unnecessary litigation costs in 2015 that jeopardized access to credit for home mortgages (AB 244); precluded mandatory employment arbitration (AB 465); and mandated California-only labeling for sugar-sweetened drinks (SB 203).
Protected access to the courts. Supported veto of bill to put constraints on the courts' ability to become more efficient as they try to effectively manage reduced appropriations (SB 682 of 2015).
Stopped economic development barriers, such as significant liability for car dealers on safety recalls (SB 686 of 2014).
Stopped unwarranted expansion in 2014 of product defect litigation and associated claims by allowing consumers to pursue claims after the warranty has expired (SB 1188).
Advocated veto of legislation in 2014 that would have hurt small businesses, made it more difficult for a franchisor to terminate an underperforming franchisee and reduced investment opportunities for franchisees due to expanded risk of potential litigation (SB 610).
Kept lid on inflated liability costs in 2012 by securing amendments to legislation that would have discouraged settlement agreements (AB 2149); halting anti-arbitration legislation (SB 491); and defeating a bill that would have inflated litigation and insurance costs (SB 1528). Also in 2011 by advocating veto of a bill undermining judicial discretion (AB 559); securing amendments to legislation that could have led to new shakedown lawsuits against businesses (SB 111); and killing a bill that would have undermined enforcement of arbitration agreements in contracts (AB 1062). Also in 2010 by advocating vetoes of proposals invalidating certain arbitration agreements (AB 1680) and limiting judicial discretion to reduce or deny exorbitant legal fees in fair employment and housing cases (AB 2773).
Speeding judicial process by supporting an expedited alternative to full-length jury trials, allowing individuals and organizations to resolve disputes efficiently and effectively (AB 2284 of 2010).
Won veto of legislation that could have resulted in new shakedown lawsuits against business establishments by making it a strict liability violation of the Unruh Civil Rights Act, subject to minimum damages of $4,000, if a business limits the use of a customer's language, even if unintentionally (SB 242 of 2009).
Collaborated on shaping bipartisan, comprehensive reform increasing public access for individuals with disabilities while reducing unwarranted litigation (SB 1608). See ADA Reform
Spearheaded effort to strengthen California's anti-counterfeiting laws in 2008 (AB 1394).
Prevented major expansions of liability in 2008 by working with key legislators from both parties and the Governor. Key victories included the vetoes of a proposal that would have expanded workplace lawsuits (AB 437) and another that would have expanded rewards to plaintiffs for costs of litigation from private attorney general actions (SB 1113). Also stopped was an expansion of liability for manufacturers (AB 2690).
Limiting inflation for liability awards. Won veto of 2007 proposal that would have artificially inflated medical damage awards in third party liability cases by not allowing judges to consider the actual cost of medical expenses as evidence, ultimately increasing, not only legal costs, but also rates for auto and general liability insurance (SB 93)
Halted attacks on employers' right to arbitrate. In 2006, stopped potential increases in litigation costs for employers by defeating legislation that would have eliminated an employer's ability to mandate the use of the less expensive and faster process of arbitration, rather than court, to resolve discrimination claims by employees under the California Fair Employment and Housing Act (AB 2371, failed passage in Assembly 5/31/06).
Maintained Attorney General accountability. Ensured the Attorney General did not receive unchecked power and unfair settlement leverage against companies in "fishing expeditions" and lawsuits alleging violations of the Unruh Civil Rights Act, corporate securities laws, environmental laws, and numerous other statutes, by winning a veto of legislation that would have required defendant companies to pay all the investigation and lawsuit costs, including attorney's fees, if the Attorney General "prevailed." "Prevailed" was not defined and could have included a slight change in behavior by the company or miniscule settlements. (SB 1489, vetoed by Governor). In 2005, overcame a similar attempt (AB 153, Vetoed by Governor, 2005).
Held the line on punitive damages reform. Achieved a veto by the Governor, halting end-of-session 2006 legislation that would have hampered much-needed reforms to California's out-of-control punitive damage system by establishing that 50% of all punitive damages awards go to an undefined state "public benefit" fund, potentially controlled by the attorney general, while 25 percent would still go to the plaintiffs' lawyer and the remaining 25% to the plaintiff (SB 832, vetoed by Governor).
Supported reforms of lawsuit abuse under Unfair Competition laws. Helped advocate and achieve passage of Proposition 64, which curbed predatory lawsuits by requiring attorneys who file section 17200 lawsuits to have an actual plaintiff who has been harmed or suffered by financial injury.
Protected confidentiality of proprietary information. In 2005, defeated legislation that aimed to impede a business' ability to maintain the confidentiality of its proprietary information, thus exacerbating an already-hostile legal environment (AB 1700, Assembly Inactive File, 6/2/05).
Kept the lid on excessive litigation. In 2005, won a veto of legislation establishing new "sue your boss" lawsuits, which would have increased employer liability by providing new incentives for plaintiffs and their attorneys to file lawsuits by establishing new types of "sue your boss" lawsuits (SB 174 — vetoed by Governor). Also blocked new reasons to sue certain private sector employers by setting in statue a very detailed notice process that an employer must follow exactly in order to able to utilize any severance agreement (AB 1310, vetoed by Governor).
Related Issue Page:

Legal Reform Bills
Committees
Staff Contact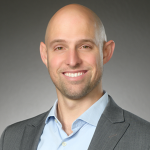 Robert Moutrie
Policy Advocate
Education, Workplace Safety, Tourism, Unemployment Insurance, Immigration