Goal & Issue Summaries
Goal
Encourage responsible water quality goals and water development policies to meet the increasing demand for reliable water supplies.
Issue Summaries
Position: The California Chamber of Commerce supports a comprehensive solution to the state's chronic water shortage to ensure all Californians have access to clean and affordable water. Water storage combined with conveyance is an important part of achieving a water supply adequate to meet the needs of Californians.
Any reduction in water supplies for environmental purposes must be carefully balanced against the harm it will have on the business community. A robust economy depends on a thriving business climate. It's business that provides jobs, housing, food and a good quality of life for residents of the state.
Access to Water
Position: The CalChamber supports legislation to improve the Groundwater Sustainability Management Act to alleviate the impacts on farmers, businesses, and landowners. The CalChamber also supports research and development of new technologies and water management practices that promote water use efficiency, recycling and reuse.
Groundwater: The New Frontier
Position: The CalChamber supports a comprehensive solution to the state's chronic water shortage. Delta conveyance in conjunction with increased storage, new technologies, and water use efficiency techniques will help provide a reliable and consistent water supply.
The CalChamber supports the single-tunnel proposal as a viable means of conveying water through the Delta. To assure a future robust economy, every avenue needs to be explored to further increase business's access to affordable water.
Long-Term Water Strategy
Position: The CalChamber supports a balanced approach to securing a safe and reliable supply of water for all Californians. Conservation, desalination, recycling, reuse, water use efficiency, conveyance and storage should be vigorously pursued to help increase water supply. Permit streamlining among the various agencies should be undertaken to expedite the approval process.
Companies must participate at every opportunity in the regulatory process to educate regulators about business practices—especially compliance requirements imposed by other state, local and federal entities. Business productivity and cost containment should be foremost considerations in business comments.
New Water Future
Position: The CalChamber supports the voluntary agreements process as a viable means of meeting environmental objectives of the Bay-Delta Water Quality Control Plan. Stakeholders are working with regulators and environmentalists to improve conditions for fish and wildlife on the San Joaquin River and its tributaries. They are voluntarily reducing their water draw at certain times of the year, modifying some of their business practices to use less water, and contributing to conservation habitats in the Delta. A voluntary process to achieve environmental goals is preferable to mandatory restrictions.
Voluntary Water Settlement Agreements
Major Victories
Protecting Vital Public Works Projects by opposing an initiative rejected by voters in 2016 that would have delayed or stopped vitally needed infrastructure projects all over the state—including water reliability projects, road safety and bridge repairs, university and college buildings—as well as impeded the state's ability to make emergency repairs after a natural disaster (Proposition 53).
Promoting Availability and Security of California Water Supplies
Supported landmark federal legislation in 2016 containing much-needed funding for water projects and allowing water regulators to make the best use of water to benefit all parts of the state (S. 612).
Improving Management of California Water Supply
Supported follow-up legislation in 2015 to the landmark 2014 groundwater management law to improve judicial proceedings in comprehensive adjudications of groundwater rights without changing the law or existing water rights.
In 2015, stopped misguided proposals to increase the excise tax on water use, publicize a business' water and energy use and require labeling of agricultural products irrigated with cleaned wastewater from oil fields (SB 789, AB 1520, ABX2 14).
Investing in Water Supply Reliability
Supported voter-approved Proposition 1 in 2014, providing funding for needed water storage projects, enabling the state to save in wet years for the inevitable droughts.
Preserved ability for voters to consider a legislative and bond package putting the state on a pathway to long-term water supply reliability and ensuring a safe drinking water supply (AB 1265). Instrumental in developing that package in 2009 (SBX7 1, SBX7 2, SBX7 6, SBX7 7, SBX7 8).
Recent News
Water Bills
Coalition
Committees
Delta Vision
Staff Contact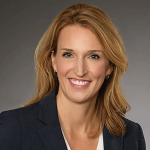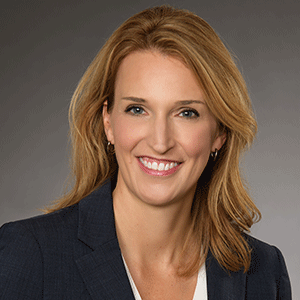 Jennifer Barrera
Executive Vice President