Overview
The federal Resource Conservation and Recovery Act (RCRA) of 1976 is the primary law governing the disposal and treatment of hazardous waste. RCRA is a comprehensive "cradle to grave" regulation that imposes stringent recordkeeping and reporting requirements on generators, transporters, and operators of treatment, storage and disposal facilities handling hazardous waste.
The California Department of Toxic Substances Control (DTSC) has administered the federal RCRA program in California since 1982. Indeed, Congress designed RCRA so that it could be administered by the states because states are closer to, and more familiar with, the regulated community and are therefore in a better position to administer the programs and respond to local needs effectively.
Most California hazardous waste regulations are very similar to federal RCRA regulations. In many circumstances, however, the California regulations are more stringent and broader in scope than federal regulations. If and when the waste leaves the state, the waste is treated as nonhazardous. For this reason, treating and disposing of hazardous waste in California is preferable in terms of environmental protection because California's protocols are more rigorous in comparison to those in federal RCRA regulations and other state regulations.
Related Issue Articles
Related Issue Pages
Goals
Oversee issues related to the environment, such as air quality, climate change and AB 32 implementation, the California Environmental Quality Act (CEQA), Proposition 65 and green chemistry, hazardous and solid waste, surface mining and land use issues. Recommend policies that meet the mutual objectives of protecting human health and the environment while conserving the financial resources of business to the fullest extent possible in order to help California businesses grow and promote their technologies/services.
Regulations
California Communities Environmental Health Screening Tool
Major Victories
Backed veto of proposal in 2017 that would have increased costs and likely delayed permits for hazardous waste operators (AB 1179).
Ensured fair treatment for business operations by securing amendments in 2017 to provide protections for facilities in legislation that otherwise would have allowed an air district to shut down a facility for a perceived danger to public health or the environment before a hearing determined action was needed (AB 1132).
Prevented passage of proposals in 2017 threatening energy reliability (AB 127); banning expanded polystyrene foam food service containers (SB 705); and increasing permitting fees and delays (SB 774).
Stopped bills in 2016 leading to increased environmental litigation (AB 2748) and frivolous litigation about alleged gender-based pricing of goods (SB 899).
Prevented passage of proposals in 2016 that would have discouraged investment in upgrading and improving facilities that treat hazardous waste.
Stopped increased burdensome environmental regulation in 2015, including limits on in-state energy development (AB 356, AB 1490); new unsubstantiated emission reductions (SB 32); and an unworkable hazardous waste permitting process (SB 654).
Stopped economic development barrier in 2014, such as significantly limiting in-state energy development by allowing local moratoriums on well stimulation treatments (AB 2420, SB 1132);
Halted in 2014 a dramatic increase in nuisance-based pollution penalties for nonvehicular air quality violations. (SB 691);
Legislation in 2014 that would have created more opportunities for litigation and substantially increased project cost and delay by creating mandatory consultation requirements with Native American Tribes was significantly amended to be more workable (AB 52); and the most onerous provisions were amended out of a proposal to double penalties issued by the state air board, regional air districts and the Department of Toxic Substances Control (AB 1330).
Halted in 2013 new double penalties for most air/environmental citations at facilities in disadvantaged regions of the state (AB 1330);
Supported bills making a start toward California Environmental Quality Act (CEQA) reform by exempting roadway projects and bike lanes in existing roadways from the CEQA process (AB 890, AB 2245).
Halted expensive unnecessary regulatory burdens, such as an expanded waste bureaucracy in 2010 (AB 479, AB 737) and a 2012 vote rejecting a ban on the use of polystyrene foam food containers (SB 568); and in 2013 an expansion of reasons to sue under the California Environmental Quality Act (SB 617, SB 754).
Supported four bills signed into law in 2010 that will lead to increased construction jobs by streamlining the California Environmental Quality Act process for certain projects (AB 1846); authorizing use of design-build by the Riverside County Transportation Commission (AB 2098); creating construction jobs building travel infrastructure (SB 1192); and ensuring expedited permitting of environmentally sound solar thermal projects (SBX3 34).
Issue Summaries
Community Air Monitoring
Position: The CalChamber will:
Monitor and engage in the development of a uniform statewide system for reporting emissions of air pollutants and air toxic containments as required under AB 617.
Oversee and engage in the process for developing air monitoring systems throughout the state as well as community monitoring systems.
Ensure that businesses are represented during the development of community emissions reduction programs.
Endangered Species
Position: The CalChamber supports reforms to state and federal laws that achieve a balanced approach between environmental protection and social economic progress. Environmental regulations should be based on sound science, subject to peer review. Economic impacts should be evaluated to ensure that the benefits outweigh the social costs of imposing mitigation measures. Endangered Species
Indirect Source Rules
Position: Any emissions goals or targets must be balanced with clear, specific and measurable economic targets, and there must be engagement with industry stakeholders in developing these targets. California's freight transportation system is responsible for one-third of the state's economy and jobs. Any new rules or regulations must be transparent, reasonable and contain meaningful offramps if compliance proves unworkable in the future. Rules and regulations should be technology-neutral, technologically feasible and cost-effective. In order to effectuate the goals contained in the Action Plan, the state must develop long-term, dedicated funding sources for freight infrastructure. Indirect Source Rules
Recycling
The CalChamber supports economically practical recycling programs that yield environmental benefits, and the underlying intent of AB 341. Statewide policy decisions are, however, best left to the Legislature rather than administrative agencies. Members of the California Senate and Assembly are elected officials accountable to their constituents, whereas regulators in administrative agencies are not. In making statewide policy decisions, the members of the Legislature must balance various policy impacts. An administrative agency's focus is, in contrast, limited to its function and statutory directive.
The CalChamber believes it is imprudent to delegate broad discretionary authority with several important statewide and local impacts to a regulatory agency with a narrow directive. An administrative agency's actions will necessarily be guided by the limited scope of the lens through which it views a problem or challenge. Accordingly, the CalChamber does not support the broad statutory authority CalRecycle proposes to seek in 2018. Recycling
Environmental Regulation Bills
Coalitions
Committees
Staff Contacts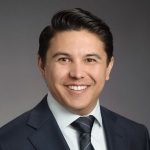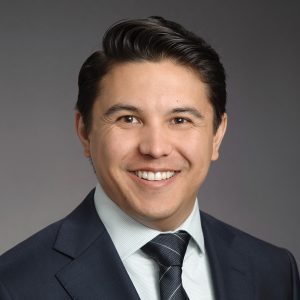 Adam Regele
Policy Advocate
Environmental Policy,
Housing and Land Use,
Product Regulation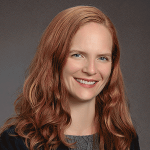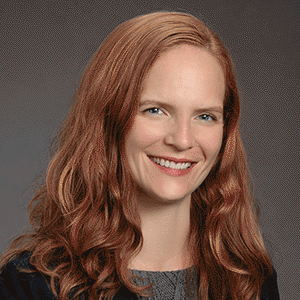 Leah B. Silverthorn
Policy Advocate
Climate Change, Energy, Environmental Regulation, Transportation