Overview
Increased Transportation Infrastructure Investment Critical to State's Continued Economic Development
In 2017 the Legislature passed and Governor Edmund G. Brown Jr. signed SB 1 (Beall; D-San Jose); Chapter 5), an important step in the state's investment in transportation infrastructure. It is estimated that the funding coming from SB 1 (Chapter 5, Statutes of 2017) will on average raise $5.2 billion annually over the next 10 years.
The vast majority of new revenues are devoted to roadway improvements and transportation systems. Although this investment is critical, it falls short of the investment needed to expand capacity and ease congestion for drivers in the state.
Goal
Develop and maintain a statewide transportation network that is adequate for the needs of business, agriculture and individual citizens.
Position
California must remain "on the move" through an efficient, integrated network of roads, transit, rail, ports, and aviation facilities that is highly accessible for all users, supports strong economic growth and encourages a high quality of life. Public agencies must be able to efficiently plan for and complete future transportation projects with stable and sufficient sources of funds. Cost-effective improvements to California's transportation systems will result in more efficient goods movement, reduced congestion, less idling and significant environmental benefits.
The state needs a long-term comprehensive, well-financed, dependable and efficient transportation financing mechanism that allows for maintenance of deteriorating infrastructure, encourages new construction projects, and ultimately creates well-paying jobs for Californians. California's continued economic development will be closely tied to an improved transportation system, both for workers and students commuting to jobs and classes, and for the movement of goods around the state and to its international seaports and airports.
Major Victories
Backed signing of legislation in 2017 that streamlines licensing for drivers in transportation network companies (SB 182).
Supported signing of urgency bill in 2017 that streamlines regulations for autonomous vehicles (SB 145).
Supported legislation signed into law in 2017 that will provide long-term revenues to fix roads, freeways and bridges across California, and put more dollars toward transit and safety (SB 1).
Stopped bills in 2017 jeopardizing the production of California-based fuel (AB 1645); and imposing additional liability for air emissions (AB 421).
Stopped or secured amendments in 2016 to bills jeopardizing the production of California-based fuel (AB 1759, AB 1882, AB 2729).
Backed legislation signed into law in 2016 that will increase transportation network companies' use of electric vehicles (AB 2763).
Stopped proposals in 2016 that would have created unnecessary and burdensome mandates on vehicle sales and stifled the ridesharing economy (AB 1108, SB 1035).
Supported legislation signed into law in 2010 authorizing use of design-build by the Riverside County Transportation Commission (AB 2098).
Stopped new tax on goods movement in 2008 by leading a coalition of associations and businesses that persuaded former Governor Schwarzenegger to veto a bill to increase the cost of shipping goods and make California less competitive by imposing an illegal per-container tax in the ports of Long Beach, Los Angeles and Oakland (SB 974).
Issue Summary
Autonomous Vehicles
Position: Creating a path to deploying autonomous vehicles without human drivers shows that California is interested in the future of autonomous vehicles in the state. Other states are taking steps to encourage the development of this technology without creating a prescriptive and burdensome regulatory environment. It is critical that final regulations facilitate—not impede—the continued safe testing and, ultimately, deployment of autonomous vehicles.
The California Chamber of Commerce supports advancements in autonomous vehicle technology and opposes overly burdensome rules and regulations that threaten to stymie California's position as a leader in developing, testing and producing these vehicles. Autonomous Vehicles

Recent News
Transportation Bills
Coalitions
Committees
Staff Contact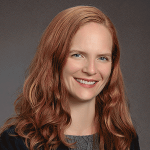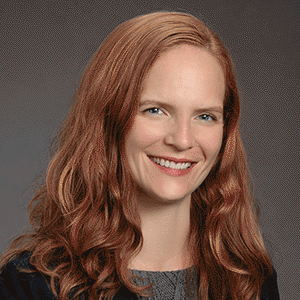 Leah B. Silverthorn
Policy Advocate
Climate Change, Energy, Environmental Regulation, Transportation