Daily Headlines December 2, 2022
We scan major news sources* and compile selected articles to keep you up-to-date on current issues affecting California business – the economy, health care, environment, transportation and more. Receive Daily Headlines by Email
Today's Top Story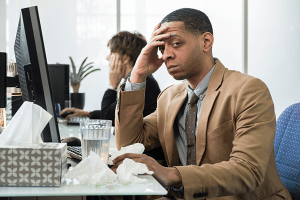 Colds, Flus, RSV: What Can California Employers Do?
After COVID-19 dominated our lives for the last few years, other highly contagious respiratory illnesses — like colds, flus and respiratory syncytial virus (RSV) — are hitting California hard. Since influenza season tends to start in October and then peak between December and February, the flu and other respiratory illnesses could still hit both businesses and employees especially hard — and some employers may be wondering if they can do anything to potentially help reduce workers' exposure.
Top California News
Top National, International News
* Some newspapers listed require the viewer to register, log in, or pay in order to view the entire article. After some time, most papers file older stories in their archive section. Access to those stories may require that you pay to view them.