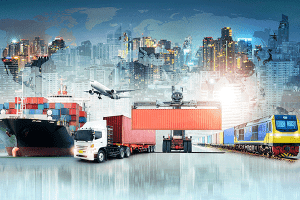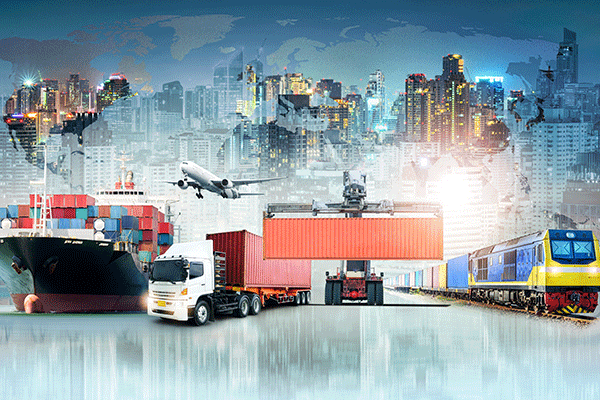 The California State Transportation Agency (CalSTA) yesterday issued final guidelines and a call for projects for $1.2 billion in one-time state funding for port and freight infrastructure projects to build a more efficient, sustainable and resilient goods movement system.
This port and freight infrastructure program aims to make long-term upgrades that will increase the capacity to move goods throughout the state while lessening environmental impacts on neighboring communities.
California is the nation's preeminent global goods movement gateway: The Ports of Los Angeles and Long Beach move roughly 35% of all containers in the U.S. and approximately 40% of U.S. imports and 25% of U.S. exports pass through the San Pedro Bay.
In January 2022, Governor Gavin Newsom proposed a $2.3 billion supply chain resilience budget package, including one-time funding totaling $1.2 billion for port and freight infrastructure to support the state's goods movement networks, which have been negatively affected by global disruptions, resulting in increased port congestion, extended shipping container and chassis dwell times, and U.S. agricultural producers reporting challenges exporting their goods internationally.
Eligible Applicants, Projects
Funding for eligible projects will be allocated to public agencies (such as cities, counties, Metropolitan Planning Organizations (MPO), Regional Transportation Planning Agencies (RTPA), ports, Joint Powers Authorities, public construction authorities and Caltrans) that administer or operate the projects as follows:
Seventy percent for infrastructure projects supporting goods movement related to the Port of Los Angeles, the Port of Long Beach, or both.
Thirty percent for other high-priority projects supporting ports and goods movement infrastructure in the rest of the state, including inland ports.
Public agencies may partner with private operators of projects, such as freight railroads, to implement an eligible project. However, one public agency will be clearly identified as the lead agency for entering into contract with CalSTA, including receiving reimbursements of allocated funds and making payments to contractors.
Eligible projects include but are not limited to:
Port-specific high-priority projects;
Intermodal railyard expansion and electrification;
Goods movement railway corridor capacity projects;
High-priority grade separations; and
Zero-emission goods movement demonstration projects.
CalSTA will award the entire $1.2 billion in a single cycle through a single program of projects, with $600 million available for projects in 2022-23 and $600 million in 2023-24, consistent with funding availability.
Applications Due January 13, 2023
For more information on project evaluation criteria and how to an submit application,  click here.
CalSTA and California Department of Transportation (Caltrans) staff will host virtual pre‐application meetings to discuss project concepts and phases, as well as clarify project application requirements. Virtual meetings will be held at select times from mid-November to mid-December 2022. If you are interested in a pre-application meeting, indicate your availability from mid-November to mid-December 2022 for a pre-meeting using this Smartsheet form by Friday October 20, 2022.
Applications are to be submitted electronically by January 13, 2023, no later than 5:00 p.m. (PST).