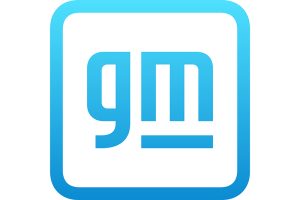 This article is part of a series of profiles of CalChamber member companies that are contributing to the state's economic strength and ability to stay competitive in a global economy. Visit California Works to learn more about this series and read past and future profiles.
With more than 500 employees, 14 facilities, and 326 suppliers in California, GM continues to invest in innovation, infrastructure and workforce development in communities throughout the state.
The global automaker has maintained an active presence in the state for over a century and shares California's vision of an all-electric future with zero emissions. GM aspires to eliminate tailpipe emissions from all new light-duty vehicles by 2035 and plans to be carbon neutral by 2040 in global products and operations. GM is focused on delivering zero-emissions vehicles across a range of categories and price points for retail and commercial customers.
Investing in Innovation and Jobs for Californians
To advance electric and autonomous vehicle innovation in the state, GM is building a new business campus in Pasadena for GM's Advanced Design Center operations. Set to open next year, the new center will increase GM's operational capacity in California and enhance its growing design footprint globally.
GM's investment in Pasadena represents a long-term commitment to maintaining a physical presence in one of North America's largest hubs for multidisciplinary design and cutting-edge innovation. The new campus and jobs that come with it will expand GM's capacity to support emerging business opportunities in areas of advanced technology, software integration and future mobility solutions.
Building the Future of Mobility in California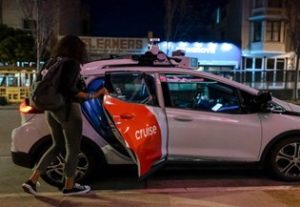 GM believes all autonomous vehicles should be electric vehicles. Cruise, founded and headquartered in San Francisco and majority-owned by GM, is developing the world's most advanced self-driving, all-electric vehicles. In June 2022, the California Public Utilities Commission voted unanimously to grant Cruise a first-of-its-kind Driverless Development Permit, making Cruise the first and only company to operate a commercial, driverless ridehail service in a major U.S. city.
Through Cruise, GM is also investing in the infrastructure needed to increase EV adoption. Cruise currently owns and operates over 40 percent of San Francisco's installed DC fast chargers and is working to establish a new charging and maintenance depot that is expected to bring $25 million in net economic benefits, including new construction and maintenance jobs, to San Francisco.
Headquartered in Palo Alto, BrightDrop, a tech startup within GM focused on decarbonizing last-mile deliveries, is tapping into California's workforce to help revolutionize the movement of goods. Launched in 2021, BrightDrop is empowering delivery and logistics companies to move goods more efficiently, reducing emissions and congestion in our cities. BrightDrop's offerings include an integrated ecosystem of electric first-to-last mile products, software and services designed to help make deliveries smarter, safer and more sustainable.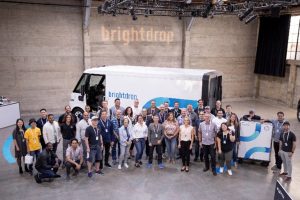 Driving Equitable Mobility in California Communities
GM believes that equitable access to electric vehicles and charging infrastructure can help uplift underserved communities while strengthening local economies across California. In Imperial Valley, GM collaborated with Comite Civico del Valle and the California Air Resources Board to expand charging accessibility by creating the region's first public charging station. This partnership exemplifies the power of public-private partnerships when it comes to making the all-electric future into reality.
As part of GM's Equitable Climate Action initiative, the company dedicated $50 million to its Climate Equity Fund to help close equity gaps in the transition to electric vehicles and other sustainable technology.
It is estimated that only 20 percent of the needed zero-emissions-vehicle (ZEV) maintenance technicians receive training. GM provided a grant to Valley Clean Air Now (Valley CAN) and its partners to expand the nonprofit's EV workforce training program at five community colleges across the San Joaquin Valley.
After launching at Bakersfield College, the training program expanded to Reedley College, San Joaquin Delta College, Fresno City College and Merced College. More than 100 students have graduated since the first program, and many have been placed in permanent full-time positions at local car dealerships and maintenance shops where they are able to use their skills in professional settings.
Separately from the Climate Equity Fund, GM loaned zero-emission vehicles to support the Latino Equity Advocacy & Policy (LEAP) Institute's 'Green Raiteros' electric ridesharing program in order to increase sustainable transportation options to Fresno County farmworkers and their families. The zero-emission vehicles helped restart LEAP's 'Green Raiteros' program and increase equitable access to COVID-19 vaccinations and testing in the area.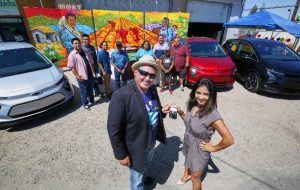 Across all corporate giving last year, GM supported more than 20 California-based nonprofit organizations, six of which are focused on workforce training programs.
Working in collaboration with GM, Cruise also supports training and certification programs for technicians in California, providing transferable skills that help increase workforce readiness around the needs of California's push for broader electrification. Cruise offers its technicians access to skills training through the GM Center of Learning as well as Cruise Academy, and also provides reimbursements for technicians seeking ASE Certification.
GM continues to identify local opportunities where its expertise and leadership can be of help to students, potential EV owners and small businesses alike throughout California.
General Motors
Chair and CEO
: Mary Barra
President
: Mark Reuss
Global Headquarters
: Detroit, Michigan
Employee Count in California
: 543
Company Business Segment
: Automotive