Goal & Issue Summaries
Goal
Advocate cost-effective and practical safety and health regulations while protecting the competitive position of California employers. Work to ensure that any new rules are feasible, based on sound science and assist the regulated community in its compliance efforts.
Issue Summary
Position: The workers' compensation system was created to provide a cost-efficient and expedited way to compensate employees for workplace injuries. Once an employee establishes that an injury is work-related, the employee is entitled to compensation, regardless of fault. Adding "rebuttable" or even worse, "conclusive" presumptions that an injury is work related, limiting an employer's ability to investigate claims, or expanding the injuries resolved in the workers' compensation system could overwhelm the system and significantly increase costs.
The Legislature must be cautious when proposing changes to the workers' compensation structure so as to maintain a balanced system that provides fair benefits to workers while minimizing costs and unfair pressures on employers.
Regulations
Cal/OSHA Emergency Regulation on COVID-19
Letter on COVID-19 Advisory Committee Comments (March 2, 2021)
Letter to Legislative Leaders (February 1, 2021)
Stakeholder Meeting Comment Letter (December 18, 2020)
Coalition Letter Asking OAL to Reject Emergency Regulation (November 25, 2020)
Coalition Letter (November 18, 2020)
Cal/OSHA Releases Draft COVID-19 Emergency Regulation (November 12, 2020)
Indoor Heat Illness
Coalition Comments on February 22, 2017 Discussion Draft (April 4, 2017)
Hotel Housekeeping Safety
Coalition Comments on February 23, 2016 Discussion Draft (March 22, 2016)
Major Victories
Prevented passage in 2018 of proposal creating unworkable requirements for providing hotel worker panic buttons (AB 1761).
Led coalition that stopped in 2016 a job killer bill exposing employers to a private right of action related to their Injury and Illness Prevention Program (AB 2895).
Backed 2016 veto of proposal creating uncertainty and potential delays for employers seeking variances from conveyance safety standards by creating expansive new notification requirements from employers to individuals who are not employees of the employer and who may not be known to the employer, in order to solve a narrow concern with variance applications for elevators (AB 1050).
Recent News
Workplace Safety Bills
Coalition
Subcommittee
Staff Contact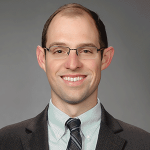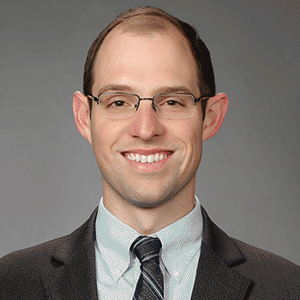 Robert Moutrie
Policy Advocate
Education, Workplace Safety, Tourism, Unemployment Insurance, Immigration