CalChamber Policy Staff: Ashley Hoffman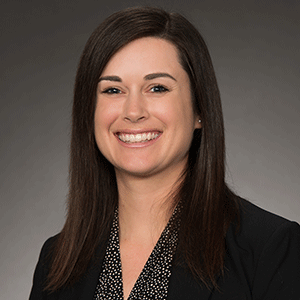 Ashley Hoffman
Policy Advocate
Labor and Employment, Workers' Compensation
Ashley Hoffman joined the California Chamber of Commerce in August 2020 as a policy advocate specializing in labor and employment and workers' compensation issues.
Before joining the CalChamber policy team, she was an associate attorney in the Sacramento office of Jackson Lewis P.C., representing employers in civil litigation and administrative matters as well as advising employers on best practices, including compliance with laws such as the California Labor Code, California Wage Orders, and the Fair Employment and Housing Act.
She previously worked as a litigation associate and a summer associate at Gibson, Dunn & Crutcher, LLP, Los Angeles, representing clients in a variety of matters including employment discrimination, consumer protection class actions, trademark disputes, immigration matters, and other issues.
She also was a law clerk at the U.S. District Court for the Western District of Tennessee in Memphis and a judicial extern for the Ninth Circuit U.S. Court of Appeals in Pasadena.
Hoffman holds a B.A. with high honors in political science from the University of California, Santa Barbara, and earned her J.D. from the UCLA School of Law where she was a Michael T. Masin scholar, an editor at the UCLA Law Review, and staff member for the Women's Law Journal.
Business Issues
Related News