California Housing
Comprehensive Reform of Environmental and Zoning Laws, Process Streamlining Needed
The COVID-19 pandemic has resulted in unprecedented economic disruptions and accelerated changes already taking place in the marketplace, including more online shopping, an unprecedented number of workers telecommuting and an exodus of workers from expensive cities. In California, these trends are even more glaring as an unprecedented number of employers and employees leave the state for less expensive locales. As the state continues to struggle with a housing crisis that has driven the state's median home price to record highs, it remains to be seen how these shifts will affect future housing demand and affordability in the Golden State.
California saw a decline in the number of housing units built in 2020, with a particular falloff in multifamily units (first tuesday Journal with data from U.S. Census Bureau). Despite strong rhetoric out of Sacramento about addressing housing and homelessness, not even a global pandemic could motivate the Legislature to pass meaningful pro-housing production policies in 2020. Only a handful of the more than 100 housing bills introduced to start 2020 made it to the Governor's desk.
The California State Auditor released a scathing new report in November 2020 detailing how California "is failing to build enough affordable housing in part because the state lacks an effective plan for how it will meet the statewide need for affordable housing."
2020 California Housing Legislation: Strong Start, Weak Close
Following the defeat of Senator Scott Wiener's highly controversial housing bill, SB 50, expectations were high that meaningful pro-housing legislation would be developed in 2020. The majority party and Governor Gavin Newsom promised legislation to alleviate the housing crisis and address the increasing homelessness across the state. With Democrats in overwhelming control of all three branches of government, it may have been fairly expected that the majority party would deliver. Unfortunately, the 2020 legislative session began with a bang and ended in a whimper.
Senate Introduces Comprehensive Housing Package
The Senate leadership introduced a meaningful package of pro-housing legislation in May 2020 intended to bolster production of new housing and remove existing barriers by further streamlining the development process. The bills were supported by the California Chamber of Commerce and affordable and market-rate housing developers.
• SB 902 (Wiener; D-San Francisco): Allowed local governments to pass a zoning ordinance that is not subject to the California Environmental Quality Act (CEQA) for projects that allow up to 10 units, if they are located in a transit-rich area, jobs-rich area, or an urban infill site.
• SB 995 (Atkins; D-San Diego): Expanded the application of streamlining the CEQA process to smaller housing projects that include at least 15% affordable housing. It also broadened application and utilization of the Master Environmental Impact Report (MEIR) process, which allows cities to do upfront planning that streamlines housing approvals on an individual project level. The bill extended and expanded a program that has generated 10,573 housing units and created nearly 47,000 jobs since 2011.
• SB 1085 (Skinner; D-Berkeley): Enhanced existing Density Bonus Law by increasing the number of incentives provided to developers in exchange for providing more affordable housing units
• SB 1120 (Atkins; D-San Diego): Encouraged small-scale neighborhood development by streamlining the process for a homeowner to create a duplex or subdivide an existing lot in all residential areas. Such applications were required to meet a list of qualifications that ensure protection of local zoning and design standards, historic districts, environmental quality, and existing tenants vulnerable to displacement.
• SB 1385 (Caballero; D-Salinas): Extended the state's streamlined ministerial housing approval process to office and retail sites that have been vacant or underutilized for at least three years to encourage underutilized land zoned for office and retail use to become eligible for residential use.
Unfortunately, intense opposition and inter-party fighting led to the demise of the entire package.
Assembly Members Introduce Their Own Housing Legislation
Unlike the California State Senate, Assembly leaders did not introduce a suite of pro-housing bills. Instead, individual members introduced their own housing production bills in 2020 with minimal success.
• One of the most promising pro-housing bills introduced in 2020 was Assembly Member Robert Rivas' (D-Hollister) AB 3155, the "Entry-Level Home Ownership Bill." AB 3155 proposed to streamline the approval process for smaller unit developments in urban infill areas to bring more affordable home ownership opportunities online for lower- and moderate-income California residents. AB 3155 had broad support from housing advocacy groups, including the CalChamber, California Building Industry Association, Habitat for Humanity, California YIMBY, and SPUR, to name a few, and cleared all Assembly policy committees.
Unfortunately, the bill was strongly opposed by labor unions and was ultimately held in the Assembly Appropriations Committee despite minimal fiscal impacts to the Department of Housing and Community Development.
• One of the few successes from the Assembly was AB 2345 (Gonzalez; D-San Diego), supported by the CalChamber and a broad coalition of pro-housing groups because it revises the number of State Density Bonus Law provisions to provide additional entitlement benefits for projects that include qualifying affordable housing, thereby helping more affordable housing projects to pencil out. AB 2345 was signed into law by the Governor.
What Legislature Should Address in 2021
CEQA Abuse
CEQA is not the sole cause of the housing shortage, but it often is a major impediment to housing development in California. CEQA requires local governments to conduct a detailed review of discretionary projects prior to their approval. CEQA protects human health and the environment by requiring lead agencies to analyze the impacts of projects and then require project developers to mitigate any potentially significant environmental impacts.
But unlike most environmental laws and regulations in California, CEQA is enforced through private litigation and therefore, ripe for litigation abuse that can substantially slow or even stop housing projects when opponents do not want added density in their neighborhood.
Community resistance to new housing construction also exacerbates the housing shortage. Local communities often fear that increasing housing density will change their neighborhood character, increase traffic congestion, lower their home values, and bring new crime. Local residents often place significant pressure on their local officials to use their land use authority to suppress new development.
As a result, approximately two-thirds of the cities and counties in California's coastal metropolitan areas have adopted growth control ordinances that limit housing development. These growth control ordinances are effective at limiting growth and consequently increasing housing costs. One study found that each additional growth control policy a city adopted had a 3% to 5% correlated increase in home prices. And even where local officials do not bend to community pressure, California's initiative process provides active residents with the ability to circumvent their local officials and intervene in local land use decisions via the initiative and referendum process.
CEQA can add significant cost and time to the housing development process. Even the threat of litigation can discourage developers or substantially raise the costs to develop housing, as developers expend significant resources preparing for and defending their projects from opponents. And because housings costs are ultimately borne by future home buyers, CEQA inevitably raises housing prices in California even if the project is unchallenged.
It may be no coincidence that California's cost of housing began to increase significantly the same decade in which the California Legislature passed CEQA and increased community resistance to new homes got stronger. Between 1970 and 1980, California home prices went from 30% above U.S. levels to more than 80% higher, according to a report from the Legislative Analyst's Office.
There were a number of attempts to amend, streamline or expand CEQA in 2020. Those efforts largely fell flat.
• The most substantial piece of legislation to change CEQA was SB 950 (Jackson; D-Santa Barbara), which the sponsor touted as "CEQA 2.0" to bring the statute into the 21st century. The CalChamber led a coalition to defeat the bill, labeling it a job killer because it proposed amendments that would have substantially expanded CEQA to create onerous translation requirements, amended CEQA's intent language to incorporate environmental justice, removed bond protections for middle class housing, and changed the Elections Code to overrule a California Supreme Court decision in order to apply CEQA to certain qualified ballot initiatives.
• Assembly Member Laura Friedman (D-Glendale) introduced two CEQA reform bills that the CalChamber supported and provided lead testimony on, AB 2323 and AB 3279, both of which ultimately failed passage. AB 2323 would have streamlined CEQA to promote more "climate-friendly" residential housing in California by allowing certain transit priority projects (TPP) to be eligible for CEQA's existing streamlining provisions, and allowing certain infill, affordable and agricultural employee housing projects to utilize CEQA streamlining provisions provided they met strict environmental criteria. The bill encountered heavy labor opposition and was held in the Senate Appropriations Committee after clearing all policy committees.
AB 3279 was amended down through the legislative process to a simple concept of authorizing a lead agency to prepare the administrative record over the petitioner's election to do so as long as the agency does not seek costs from petitioners. The amended AB 3279 was supported by both the Natural Resources Defense Council and the CalChamber because it would have improved CEQA litigation by preventing the unnecessary delays and litigation fights related to record preparation. Nevertheless, the bill was held in Senate Appropriations for unclear reasons.
Local Finance Structures Favoring Commercial Development
Different types of developments (for example, commercial, residential, industrial) yield different amounts of tax revenues and service demands. California's local government finance structure provides cities and counties with a much larger fiscal incentive to approve nonresidential development or lower-density housing development. For example, commercial developments like major retail establishments and hotels often yield the highest net fiscal benefits for cities and counties, as increased sales and hotel tax revenue that a city receives usually more than offsets the local government's costs to provide public services to the commercial developments.
In contrast, housing developments generally do not produce sales or hotel tax revenues directly and the state's cities and counties typically receive only a small portion of the revenue collected from the property tax. As a result, cities and counties often incentivize commercial developments by zoning large swaths of land for these purposes and by offering subsidies or other benefits to the prospective business owners. Luckily, Proposition 15 on the November 2020 ballot failed to pass. In addition to increasing costs on business, the proposition would have further incentivized local governments to favor commercial over residential development.
Lowering Development Fees
California local jurisdictions have relied increasingly on development impact fees to fund local services, such as school, parks and transportation infrastructure. Although these fees can and often do finance necessary infrastructure, many local jurisdictions levy overly burdensome fees that can limit housing construction by impeding or disincentivizing new residential development, especially affordable residential development. Development impact fees inevitably raise the cost of housing construction, which then increases housing costs.
Eight related Assembly housing bills in 2020 proposed to address development impact fees. All of them failed. The Legislature should reintroduce these and other policies to remove impediments to new residential construction.
Directly Address Homelessness Through Additional Shelters and Mental Health Facilities
The 2020 legislative year was supposed to be filled with legislation aimed at stemming the epidemic of homelessness in California. On February 19, 2020, Governor Newsom delivered his State of the State address devoted to solving the homelessness crisis. Any honest assessment must conclude no such policies materialized into law.
The only notable legislation addressing homelessness was arguably AB 1845 by Assembly Members Luz Rivas (D-Arleta) and David Chiu (D-San Francisco). AB 1845 sought to create a statewide Office to End Homelessness and centralize the state's efforts to tackle California's growing homeless population. It remains to be seen, however, whether the creation of another bureaucratic office will have any meaningful impact. The State Legislature has been unwilling pass policies that substantially increase the overall housing stock or streamline the construction of additional homeless shelters and mental health facilities throughout California—all of which is desperately needed and outside the authority of this new office. The Governor vetoed the bill.
Ensure Wildfire and Housing Policies Complement, Not Conflict
California has two competing and inextricably linked crises to address: a severe housing shortage and recurrent catastrophic wildfires. How the state attempts to address one crisis could intensify the problems associated with the other. California policies encouraging more residential housing can complement policies addressing the risks associated with worsening wildfires. But overly broad policies that seek to ban development in large swaths of California exacerbate the housing crisis and fail to acknowledge the diversity in California's landscape and how fire mitigation standards embedded in the state's robust building code can complement the state's wildfire agenda.
Governor's Budget Proposal Emphasizes Housing
Governor Newsom's 2021 state budget focuses more state resources to address rising homelessness across the state, support below-market rate housing, provide an additional $500 million for low-income housing tax credits, and allocate another $500 million for "infill infrastructure" for necessary site remediation or infrastructure to enable housing construction.
CalChamber Position
California's housing crisis is driving many residents and businesses out of state and discouraging new investments from coming in. Unaffordable housing forces many Californians into extra-long commutes, adding more air pollution and more traffic congestion, and reducing worker productivity.
Comprehensive reform of environmental and zoning laws is necessary to remove obstacles that hamper housing construction and increase new home prices. A comprehensive re-evaluation and reform of CEQA is one critical step to spurring housing development in California. Maintaining CEQA's legacy of protecting human health and the environment is not incongruent with more streamlined housing development.
January 2021
Housing and Land Use Bills
Committees
Staff Contact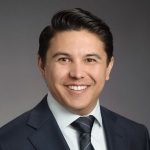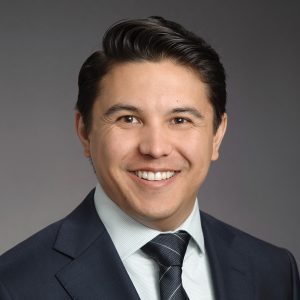 Adam Regele
Policy Advocate
Environmental Policy,
Housing and Land Use,
Product Regulation