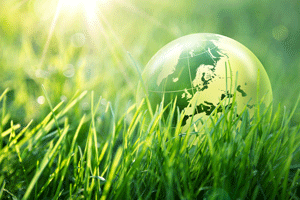 The Legislature is considering today a substantial and harmful change to the cap-and-trade market a mere 18 months after the Air Resources Board completed its rulemaking to implement bipartisan legislation passed in 2017.
These changes would force ARB to restart this rulemaking specifically to increase the previously set carbon prices in order to generate more revenue to use for various state subsidies and programs. The only way to do this is to substantially increase the cost of gas, energy, and other consumer goods for Californians at a time when they can least afford it.
A vocal minority of people who opposed the cap-and-trade system in 2017 are attempting to insert this tax increase-masquerading-as-a-benign-rulemaking provision into a tiny part of the budget bill in a way that hid the maneuver from many members of the California Legislature until just recently.
Many legislators expressed surprise and disappointment that the Legislature would consider such a cost increase at a time of record unemployment and in the midst of an economic recession. Assembly Member Jim Cooper (D-Elk Grove) expressed this frustration at a Budget Subcommittee hearing last week, noting that "without any policy committee hearing, or public input, language has been shoved in the budget that would reopen the agreement we worked on so hard."
California Chamber of Commerce members include both entities regulated by cap-and-trade and those that benefit from the revenues generated by this program, but still strongly oppose the proposal because of its substantial cost implications. The CalChamber supported the bipartisan effort to reauthorize California's first-in-the-nation cap-and-trade market-based emissions reduction program, authored by Assembly Member Eduardo Garcia (D-Coachella; AB 398, 2017). This program, which is on track to meet its emissions reduction goals, does so by setting an increasing "floor price" that increases the cost of carbon, while lowering the emissions cap over time.
At some point, these two curves will approach each other, with lower emissions and lower revenues generated from the auction. This is how the system is designed to operate, and it does so at a drastically lower cost per ton reduction, with cap-and-trade at an approximate cost of $20 per ton of greenhouse gas (GHG) reductions, compared with $60–$70 for the Renewable Portfolio Standard, and $150–$200 for distributed solar.
While it is true that traditionally this program has generated funds that the Legislature can use to pay for various programs, it is also true, and expected, that when emissions are down, revenues also will be down. This is because cap-and-trade is not a revenue tool, but instead an emissions reduction tool. When combined, the many "command-and-control" regulations imposed upon business and the transportation sector, plus the cap-and-trade program work together to meet the state's overall emissions reduction goals.
CalChamber members who typically receive funding from cap-and-trade for programs such as the Funding Agricultural Replacement Measures for Emission Reductions (FARMER) still oppose the budget tax proposal, because the costs imposed upon them from price increases may far outweigh the benefits of the FARMER grants. This is also why recipients of the funds have repeatedly asked the Legislature to commit general funds to the programs they deem important.
When asked about the proposal, Teresa Calvert with the Department of Finance, responsible for evaluating the fiscal impact of department proposals on behalf of Governor Gavin Newsom, responded: "This was not part of the administration's proposal, this is not part of our May revision proposal, so this is part of the Legislature's budget package." Negotiations between the Legislature and the Governor will continue over the coming weeks.
The question CalChamber members ask is, if the program is working to meet the state's emissions requirements, and the budget proposal risks the future of cap-and-trade, why this push to change it now? Rajinder Sohota, Division Chief at the California Air Resources Board, says that it's due to a "misinterpretation of the last California cap-and-trade auction—this is what happens when you aren't paying attention to the details of how the program works."
Staff Contact: Leah Silverthorn