Cal/OSHA Regulatory Roundup
What's Coming for Businesses in 2022
The California Division of Occupational Safety and Health (Cal/OSHA) was busy before the pandemic — and COVID-19 has pushed the understaffed agency into overdrive. Through 2020 and 2021, Cal/OSHA's COVID-19 workplace emergency temporary standard (ETS) — California Code of Regulations, Title 8, Section 3205 et seq.) — and the related guidance was arguably the most important regulatory issue in California. The ETS was constantly evolving, and it is likely to continue to do so in 2022, albeit at a slightly slower pace. In addition, Cal/OSHA has a number of long-term rulemakings that may become regulations in 2022, and out-of-state issues, including the new federal vaccine mandate from federal OSHA (Fed/OSHA) loom large.
With all of that in mind, here is a brief primer on the state's COVID-19 regulations, as well as some of the other high-profile regulations and concerns that employers should be aware of heading into 2022.
Note: Workers at healthcare facilities and other workplaces covered by California's Aerosol Transmissible Disease (ATD) Standard (California Code of Regulations, Title 8, Section 5199) face a different set of COVID-19 regulations and are exempted from the Workplace ETS for that reason. In that vein, Cal/OSHA convened an advisory committee on a proposal to require vaccination for COVID-19 in ATD settings in October 2021. Details on this rulemaking, which is likely to be completed in early 2022, are available at https://www.dir.ca.gov/dosh/doshreg/AirborneInfectious-Meetings.html.
COVID-19 Regulations in 2022
Thankfully, California has been among the most successful states in the nation in combating COVID-19 and reducing transmissibility, despite the state's relatively high population density. (At the start of 2022, before the omicron variant pushed California into the "high rate of transmission" category in the Centers for Disease Control and Prevention (CDC) nationwide analysis, it was in the "moderate risk of transmission" category. Only a few other states reached this relatively low level at any point in 2021. Up-to-date data is available at: https://covid.cdc.gov/covid-data-tracker/#county-view.)
Despite a labor shortage and considerable vaccine hesitancy among workers, California employers largely embraced vaccination during 2021 and reaped the benefits of reduced workplace cases and workplace disruption. That does not mean, however, that the Workplace ETS or COVID-19-related workplace obligations will necessarily be going away in 2022.
Procedural Timeline for COVID-19 Emergency Regulation:
Cal/OSHA initially approved an emergency regulation on COVID-19 in November 2020. In an unprecedented regulatory process, stakeholders were given no public opportunity to comment prior to the Standards Board's hearing and vote on November 19, 2020, and the text was made public only five business days before the vote. As the Workplace ETS and its guidance evolved through 2021, this pattern of minimal notice and communication improved somewhat, but remains an ongoing issue for stakeholders.
Looking toward 2022, the Workplace ETS will evolve at least once more. Procedurally, an emergency regulation can be extended only twice before it must either be turned into a permanent regulation or expire. The Cal/OSHA Standards Board voted to readopt the Workplace ETS in June 2021, and again in December 2021. With its two readoptions already used, the Workplace ETS will need to be converted to a "permanent" regulation in the spring of 2022 or it will expire on April 14, 2022. (Note: A "permanent" regulation does not necessarily have a permanent duration — but it is not constrained by the statutory timeline provided for emergency regulations. In other words, Cal/OSHA could set a limited timeline for the COVID-19 Workplace ETS when it is converted into a permanent regulation. In fact, Cal/OSHA's present proposal for the permanent regulation sets a two-year sunset for the regulation.)
Substantive Issues in COVID-19 Emergency Regulation and Changes in 2022
Employers are adapting to the changes to the regulation that Cal/OSHA approved in its second readoption of the Workplace ETS in December 2021. Substantively, these changes include increased testing for vaccinated employees after exposure and are aimed at preventing breakthrough changes. They will be in effect until mid-April 2022. (Note: The second readoption of the Workplace ETS made some substantive changes to its text, which can be found at https://www.dir.ca.gov/oshsb/documents/Dec162021-COVID-19-Prevention-Emergency-txtcourtesy-2nd-Readoption.pdf.)
Looking past April 2022, Governor Gavin Newsom issued Executive Order N-23-21 to specifically authorize a third extension for the Workplace ETS, which would extend its application from April 2022 to December 31, 2022. Although the proposed text of this third extension had not been made public as of January 3, 2022, employers should look to the proposed permanent version of the Workplace ETS (for which Cal/OSHA released draft text and held workshops in September 2021) as a likely framework.
Although Cal/OSHA's staff and the Standards Board may alter the draft permanent regulation due to stakeholder input or changing conditions, the draft text remains a helpful guideline for employers in planning for 2022, and is available online at https://www.dir.ca.gov/dosh/DoshReg/covid-19-emergency-standards/.
Substantively, the draft permanent regulation is considerably more flexible than the Workplace ETS's December 2021 readoption text and includes a two-year sunset clause. Regulators also are likely to be watching to see how California's COVID-19 case rates and hospitalization rates look before April 2022 (particularly with the omicron variant) in determining whether changes to the draft standard are necessary.
A few positive notes for employers regarding the draft permanent standard:
• Permanent standards usually are not changed as often as emergency standards — which means that the rate of revisions to the Workplace ETS and its interpreting guidance over the course of 2022 is likely to be slower than the rapid changes that occurred through 2021;
• Cal/OSHA could, if COVID-19 case rates fall sufficiently, end the duration of the permanent regulation before its sunset date — but that will hinge on California seeing considerable improvement over 2021 hospitalization and case rates.
Other COVID-Related Issues in 2022
Looking outside the text of California's regulatory environment, employers will need to monitor the Legislature and their local public health departments. Legislatively, a vaccine mandate was discussed by legislators late in the 2021 session (see Vaccine Mandate article), and is likely to be discussed again in 2022. At the local level, employers should be aware of both municipal ordinances and county public health department guidance that may apply to their locations and consider jurisdictional differences in guidance.
COVID-19 test availability (and related cost increases) is another concern on the horizon. In the last quarter of 2021, COVID-19 rapid tests became increasingly scarce as employers' and citizens' demand increased. Heading into 2022, it appears demand will increase even further with the federal vaccine mandates (see Vaccine Mandate article), due to their reliance on weekly testing as an alternative to vaccination.
In short: California employers should expect to continue adapting to a changing regulatory environment in 2022 — and keep a particular focus on the so-called "permanent" regulation draft as the March 2022 Standards Board meeting approaches. Employers will need to make their voices heard repeatedly throughout the year to ensure COVID-19 precautions are feasible and effective at maintaining employee safety.
Other Regulations That May Arise
Despite the recent focus on COVID-19, multiple other regulations with potentially huge effects on the business community are nearing their final vote with the Standards Board and will likely move forward in 2022. Two particular candidates stand out:
• Indoor Heat. California's draft Indoor Heat Regulation has been in final draft form since April 2019 and the required economic analysis — Standardized Regulatory Impact Analysis (SRIA) — was completed in 2021. Given the broad effect this regulation could have for indoor working environments in restaurants and industrial settings, this regulation deserves a close eye and will certainly be an important vote should it arise in 2022.
• Lead Standards. California's lead exposure standards in construction and in general industry have been creeping through the Cal/OSHA regulatory process since 2011 (California Code of Regulations, Title 8, sections 1532.1, 5198). Generally speaking, the draft regulation will greatly lower thresholds for testing and medical removal related to blood lead levels, and consequently greatly expand the number of workplaces and employees that will fall under blood lead monitoring.
In 2019, the SRIA was finally completed, allowing the lead exposure standards to move to formal rulemaking. However, that SRIA has prompted multiple rounds of comments from the state Department of Finance and is being revised. Once it is complete, the regulation will be nearing its vote at the Standards Board. Businesses working with even small amounts of lead — potentially even lead contained in other metals, such as brass – should keep an eye on this process as it heads to the Standards Board. Per Cal/OSHA staff, this is likely to be voted upon in early spring 2022.
CalChamber Position
The California Chamber of Commerce supports effective workplace safety policies and believes that such policies must be based on sound science, must be clearly drafted, and must be feasible to implement. The CalChamber also believes stakeholder input, even in times of crisis, is critical to drafting effective, successful regulations. The CalChamber will continue to advocate sound, effective and feasible policy at Cal/OSHA in all rulemaking processes.
Regarding COVID-19, the CalChamber acknowledges that COVID-19 appears unlikely to be eliminated in the near future and supports transitioning from emergency-footing workplace precautions to more feasible precautions befitting a disease that will remain endemic in the population.
January 2022
Recent News
Workplace Safety Bills
Coalitions
Committees
Staff Contact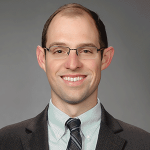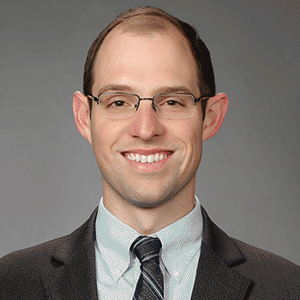 Robert Moutrie
Policy Advocate
Education, Workplace Safety, Tourism, Unemployment Insurance, Immigration