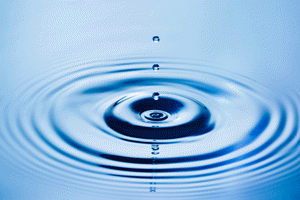 In recent days, the long-awaited Sites Reservoir project in Northern California reached two key milestones that put it incredibly close to final project approval and construction.
First, the U.S. Bureau of Reclamation and the Sites Project Authority released their Final Environmental Impact Report/Environmental Impact Statement for the project on November 2, 2023, which is the penultimate step for achieving California Environmental Quality Act (CEQA) and National Environmental Policy Act (NEPA) approval.
Days later, Governor Gavin Newsom announced that Sites Reservoir qualifies for CEQA streamlining under this year's infrastructure streamlining package. This certification allows the Sites Reservoir project to take advantage of judicial streamlining benefits if there is CEQA litigation over the project, reducing uncertainty about the project.
These are important and encouraging steps for improving California's water resiliency. Sites Reservoir is to be located off-stream of the Sacramento River, about 81 miles north of Sacramento. This region of the state receives the majority of California's rainfall, so locating a new reservoir here means that Sites can collect water in high flow events and store that water for use in dry periods. Sites would increase Northern California's water storage capacity by 15%.
When complete, the reservoir is projected to hold as much as 1.5 million acre-feet of water — enough to supply 3 million households for a year.
In a news release from the Bureau of Reclamation, California Natural Resources Secretary Wade Crowfoot said that "Sites Reservoir promises to help us adjust to intensifying floods and droughts by storing water in big, wet winters like we just had for use during the dry years that we know will return."
As California is increasingly defined by times of drought and flood, adding strategic new storage options for water in wet years helps improve water security for times of drought. This means that the economy will be able to weather drought years with less constriction as in recent extreme droughts. For example, more stability in water supply helps water managers and businesses alike better plan for future needs. In agricultural-related fields, this can translate directly to fewer jobs lost due to fewer acres planted, fewer crops harvested, and so forth. But it also assists in planning other development projects that must show that water is available to serve the project.
Sites Reservoir is a key component of making California more water secure and water resilient. It is encouraging to see that the project is moving forward with support from state and federal partners.