The People's Voice
Affordability, Public Order Concerns Creating Voter Anxiety
California voters are anxious. Reports of steady growth and low unemployment cheer political leaders, but voters are disturbed by decaying public order and unaffordable cost of living, according to the CalChamber poll, The People's Voice, 2019.
Homelessness
Top of mind for voters is the erosion of public order.
Central to that perception is homelessness. Fully half of voters say they see homeless people on the street more than five times a week. Three out of four voters say homelessness has gotten worse in California, and their perception is not much better in their own communities, where 64% of voters say homelessness has gotten worse.
Although voters generally prefer solutions created by officials closer to home, they are so frustrated with lack of action that Californians now put responsibility for solving the homelessness problem on state officials over local officials, by a 62%–38% margin.
Actions Supported
Voters support a mix of compassionate and no-nonsense actions. They most strongly supported:
• More mental health and homeless service centers specifically focused on serving homeless populations (91% support; 60% strong support).
• Involuntary commitment of homeless individuals who have severe mental/behavioral issues that may be a danger or harm to themselves or others in the community (89% support; 49% strong support).
• Build more homeless shelters (86% support; 50% strong support).
• Allow law enforcement to arrest homeless people who use dangerous and illegal drugs (82% support; 49% strong support).
Personal Safety
Another take on public order is growing unease over personal safety. 79% agree (41% strongly) that homelessness and criminal behavior have become rampant throughout California. 73% agree (37% strongly) that street crime, shoplifting and car theft have become rampant throughout California. And 60% agree (25% strongly) with the statement, "I no longer feel safe because of the danger and disorder in society today."
Economy/Jobs
Voters are also anxious about the economy. Job creation has been strong over the past decade, and voters have recognized this. About two-thirds of voters, the same as last year, have a positive impression of job creation.
The major differences are regional. Voters in the San Francisco Bay Area and San Diego/Orange/Los Angeles counties perceive very strong job creation, while inland voters in the Central Valley and Inland Empire are more pessimistic.
Indeed, when it comes to the quality of jobs, a strong majority of Bay Area voters believe most new jobs "lead to higher pay and middle class," while significant majorities in the Inland Empire and Central Valley disagree, believing new jobs "tend to be dead ends and do not lead to middle class."
A slight majority of voters statewide perceive new jobs as "middle class," but that feeling is trending downward from 2018.
Anxiety about Affordability
The central anxiety for voters is affordability.
Nine of 10 voters agree that "earning enough to enjoy a middle-class lifestyle is becoming almost impossible in my part of California," with 52%—an absolute majority—strongly agreeing with that statement.
Most sobering, a record high 2 out of 3 voters with children living at home say their kids "will have a better future if they leave California." This is a 5 percentage point jump from 2018. More than a third (36%) strongly agree with this statement—a 9 percentage point jump from 2018. This should be a flashing caution sign to policymakers to address affordability issues for rising generations of Californians.
Opposition to Taxes
One of the not-so-surprising consequences of this anxiety: voters are reluctant to embrace new taxes to pay for even popular ideas.
The bellwether for California tax attitudes is Proposition 13, and after more than four decades, California voters maintain their attachment to this historic reform. 80% of voters have a favorable view of Proposition 13, including 46% who are strongly favorable. Three-quarters of renters have a favorable view of Proposition 13, as do young people and Democrats. Strong support for Proposition 13 has remained consistent for many years.
Property taxes are not the only forbidden territory marked out by voters. Recent interest in applying the state sales tax to services used and paid by businesses is not shared by voters.
By a 71% to 29% margin, voters rejected extending the sales tax to business services. Opposition was widespread in all demographic groups: renters and low-income groups were strongly opposed; Democrats opposed by 2 to 1.
Climate Change
Voters continue to strongly agree that climate change is happening at present, and that the state of California must act now. But that agreement does not extend to taxing cars and gasoline to achieve those goals.
Convincing majorities oppose (60%, with 35% strongly opposed) increasing taxes on automobiles that run on gasoline or diesel to discourage their use. A similar majority oppose (58%, with 35% strongly opposed) increasing taxes on gasoline or diesel to discourage use of internal combustion engines.
Voter Expectations
California voters have high expectations that their elected leaders address housing, climate change, homelessness, education and infrastructure issues. But they also demand solutions that go beyond the predictable and expensive tax-and-spend-and-regulate template.
Poll Methodology
The CalChamber poll was conducted by PSB Research with online interviews from September 24 to 28, 2019, with 1,000 online interviews of likely 2020 general election voters. The margin of error for this study is +/- 3.1% at the 95% confidence level and larger for subgroups. This was the fifth year CalChamber published a voter survey.
Business Issues Guide
Policy Contact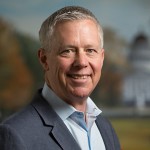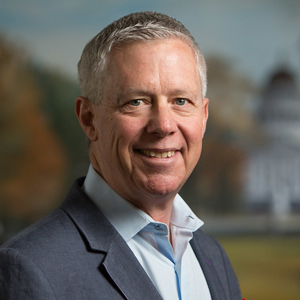 Loren Kaye
Foundation President
California Foundation for Commerce and Education
1215 K Street, Suite 1400
Sacramento, CA 95814
(916) 930-1214