Tourism in California
Potential Barriers to Recovery, Safe Reopening: Regulations, Travel Restrictions, Legislation
In normal times, California's multibillion-dollar travel industry is a vital and growing part of California's economy. Tourism-related spending supports a wide swath of California businesses, including lodging establishments, attractions, restaurants, retail stores, gas stations, and a host of other businesses that sell their products and services to travelers. In addition, the tourism industry employs more than a million Californians, including thousands in entry-level jobs that provide many Californians with their first step on the economic ladder.
COVID-19 Shut Down California's Tourism Sector
Unlike the resurgence of some sectors of California's economy, the tourism industry is far from recovered. Ongoing public safety measures in California continue to restrict indoor gatherings and international travel remains far below its 2019 levels.
For comparison — in 2019, California generated just shy of $145 billion in travel-related spending. In 2020, with international and domestic travel severely restricted and public health restrictions in effect, tourism spending plunged from $144 billion to $65 billion — a decline of approximately $80 billion, or more than 50% of all tourism-related spending. (Data comparisons between 2019 and 2020 based on statistics from California Travel and Tourism Commission (Visit California) in "Economic Impact of Travel in California 2011–2020" (May 17, 2021), available at https://industry.visitcalifornia.com/research/economic-impact.)
The pandemic's effects on the tourism industry echo throughout the economy, with local governments and workers feeling the pain as well. State and local government revenue from tourism decreased by around 50%, from $12.2 billion in 2019 to approximately $6 billion in 2020. Certain tourism-dependent cities were hit even harder, including major theme parks, convention centers, performance venues, and tourist destinations. California's workers and their families felt the loss of tourism spending as well, with more than 315,000 jobs lost in 2020.
Although complete data for 2021 is not available, initial data suggests that hotel occupancy, airport travel, and similar metrics all remain significantly below their 2019 levels. Local and state tax revenues also remain far below 2019 levels, with an estimated total of $17.5 billion in revenue lost from January 2020 to September 2021. (Data for 2021 estimates from Visit California's "California Travel-Related Spend & Visitation Forecast (September Update), published in October 2021 and available at https://industry.visitcalifornia.com/research/travel-forecast.)
Tourism Industry Has Embraced Safety as Part of Reopening
Despite these obstacles, California's tourism industry has embraced health and safety as both good for the community and good for business. Popular venues have begun reopening, and many are requiring proof of vaccination or proof of a recent negative COVID-19 test pursuant to local guidelines.
Airlines (many of which are covered under federal contractor vaccine mandates) have implemented vaccine mandates for staff and additional COVID-19 protocols for passengers. (The Biden administration announced a federal employee/contractor mandate and a broad mandate for employers with more than 100 employees in September 2021. Litigation is ongoing on both.)
Lodging establishments have changed their protocols as well, and also participated in state-funded programs to assist in isolating COVID-positive individuals.
Barriers to Reopening in 2022: Regulations, Travel Restrictions, Legislation
Despite diligent industry efforts to reopen, the tourism industry will continue to face multiple barriers to recovery in 2022. Beyond consumer concerns about safety and hesitancy to travel, observers anticipate the following policy barriers also will constrain the tourism industry's resurgence.
• First, regulatory and legal requirements related to COVID-19 are likely to continue to slow reopening. Although most social distancing requirements were removed in June 2021 (with certain exceptions and requirements related to masking and isolation of COVID-19 cases), both Cal/OSHA regulations and local public health orders will likely continue to slow recovery.
• Second, interstate and international travel are likely to continue to be reduced greatly in 2022, due to both legal hurdles and personal concerns. As an example: with the emergence of the omicron variant in late 2021, multiple nations closed their airways to travel from South Africa. Although such bans may be short-term and are unlikely to remain in place through 2022, their effect on public perception of travel and health risks may persist. Even where travel is legal and permitted, fear of COVID will likely continue to depress both domestic and international travel.
• Finally, employers across the United States — but particularly in workforce-heavy areas such as restaurants and hospitality — are experiencing a severe worker shortage. Coupled with Cal/OSHA requirements to exclude sectors of the workplace if one employee tests positive, employers are likely to scramble to find and retain necessary staff.
Legislative Actions
Thankfully, the Legislature and Governor understand that California's tourism industry is a valuable asset and a worthy investment. The 2021–2022 budget included $95 million in funds for Visit California to promote tourism once traveling returns to normal. This push was championed by Senator Mike McGuire (D-Healdsburg) and Assemblymember Sharon Quirk-Silva (D-Fullerton) via their bill, SB 285, which was subsumed into the budget. These funds will help keep California at the top of domestic and international travel destinations as the world comes out of COVID-19.
Heading into 2022, the primary legislative focus of the tourism industry will be keeping the path to recovery clear of roadblocks by minimizing burdens. Similarly, tourism employers will be watching to ensure that public health guidelines are clear for employers (and visitors) to understand, and feasible to implement.
CalChamber Position
The California Chamber of Commerce supports policies that will help California return safely to its status as a premier tourist destination both for domestic and international travelers, while also ensuring visitors and employees are protected from COVID-19. This includes supporting policies that promote tourism, including Visit California and tourism improvement districts, as well as new incentives to bring significant events or attractions to California.
Conversely, the Legislature should reject measures that increase costs or create new burdens on the tourism industry, which is still struggling to recover from the deepest pandemic-caused losses of any California industry.
January 2022
Recent News
Tourism Bills
Reports
Committees
Staff Contact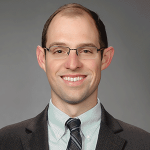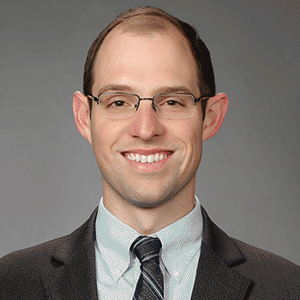 Robert Moutrie
Policy Advocate
Education, Workplace Safety, Tourism, Unemployment Insurance, Immigration