Tourism in California
Maintaining Success Helps State, Local Economies
California's multibillion-dollar travel industry is a vital and growing part of California's economy, providing benefits at the state and local levels. Tourism-related spending supports a wide swath of California businesses, including lodging establishments, attractions, restaurants, retail stores, gas stations, and a host of other businesses that sell their products and services to travelers.
Tourism Benefits California Economy
In 2018, the tourism industry continued its nearly decade-long trend of growth, with increased spending, employment, and gross domestic product (GDP). Based on statistics from the California Travel and Tourism Commission (doing business as Visit California), approximately 42 million visitors arrived in California in 2018 and spent approximately $140.6 billion–an increase of approximately 7% and 5.4% respectively over 2017.
The money that visitors spent on various goods and services also produced secondary benefits as businesses employed California residents and purchased goods and services in California. In this manner, tourism supported 1.15 million jobs in California directly, and another 795,000 jobs via secondary spending—meaning that tourism in California generated more than 2 million jobs in 2018. In total, the GDP of the travel industry rose to $79 billion in 2018, representing about 2.5% of California's GDP.
Tourism Benefits State and Local Governments
Tourism's success also benefits California's public entities. The economic engine of tourism helped fund state and local governments to the tune of $11.8 billion—a year-over-year increase of 7.3% from 2017. In fact, the travel industry generates approximately 4.6% of all state and local tax revenue in California—beyond its share, given it comprises 2.5% of California's GDP. These revenues are approximately evenly split between state and local government, with aggregate local and state tax revenues at approximately $5.9 billion each.
These tax revenues are derived primarily from visitor spending (sales tax), travel industry businesses (property and income tax), and travel industry employees' spending (sales and property taxes). On a per-household basis, the travel industry's tax contributions are equivalent to an additional $890 tax per California resident household.
Past Legislation and Future Concerns
Tourism creates vital jobs in California and generates revenue for the state and local jurisdictions. Because of tourism's importance in our state, the California Legislature should continue to support the industry through prudent policies and legislation. In 2019, legislation raised the possibility of both aid and harm to California's tourism industry. In addition to a host of labor-related bills, a few tourism-centric bills bear mention.
• AB 1387 (Wood; D-Santa Rosa) attempted to support California's recreational fishing industry by improving the sport fishing licensing process. Specifically, AB 1387 would have allowed fishing licenses to be purchased for a 12-month period, regardless of season, and also allowed for automatic renewal, making them more attractive to potential in-state and out-of-state fishermen who might be purchasing half-way or near the end of the season.
Even though there was no opposition, AB 1387 was made a two-year bill—meaning a delay in action until 2020—before it could be considered by the Senate Natural Resources and Water Committee.
• SB 736 (Umberg; D-Santa Ana) sought to create a Creative Economy Incentive Act, to be administered by the Governor's Office of Business and Economic Development, to allow local governments or nonprofits to apply for state funds to assist in attracting tourism events to their districts. The bill aimed particularly at keeping California competitive with other states, including Texas and Louisiana, which have utilized similar programs to attract large events such as NCAA tournaments and NBA All-Star games.
Although the bill had no registered opposition, SB 736 was held in the Assembly Appropriations Committee, presumably due to the fiscal cost to the state of potentially $10 million.
Legislative Activity in 2020
Expected in 2020 is additional legislation that intends to increase economic development, especially at the local level, through strategic plans, programs, or tax incentives, similar to SB 736. The challenge with these proposals is the fiscal cost to the state. Unfortunately, it is difficult to determine the revenue such programs could bring to the state through additional tourism to offset those costs.
Conversely, there presumably also will be legislation introduced that will place additional costs or burdens on all employers in California. Even though such legislation may not target the tourism industry, it may nonetheless have a negative impact.
CalChamber Position
The California Chamber of Commerce supports policies that increase and protect travel and tourism within and to the state to continue to stimulate the economy and provide jobs to Californians. This includes supporting policies that fund tourism-friendly programs, including Visit California and tourism improvement districts.
In addition, we support new incentive programs to bring significant events or attractions to California. When considering legislation that increases costs, burdens, and litigation on businesses, the Legislature should consider the negative impact such laws can have on the tourism industry and ultimately California's economy.
January 2020
Recent News
Tourism Bills
Reports
Committees
Staff Contact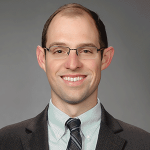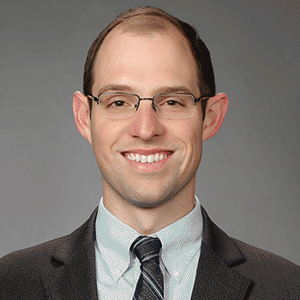 Robert Moutrie
Policy Advocate
Education, Workplace Safety, Tourism, Unemployment Insurance, Immigration