Letter to Reader
Dear Reader:
The start of a new legislative session and a new administration opens new possibilities for progress on some longstanding challenges facing our state. Working together, we can make sure to fulfill the California Promise: Opportunity for All.
In this annual Business Issues and Legislative Guide, the California Chamber of Commerce offers our perspective on smart solutions to help the state keep its promise to all:
Fiscal stability for government programs and spending.

Putting California on a path to increase available housing.

Workplace flexibility—including mutually agreed upon options for workers and independent contractors.

Fostering a skilled, well-prepared workforce by ensuring that every student graduates from high school prepared for the next step, whether college or career.

Keeping energy affordable by minimizing costs due to California's climate change policy.
We invite you to join us in working for the California Promise: Opportunity for All. Look for suggestions on how you can help at our grassroots website, calchambervotes.com. Tools available there include sample letters you can edit easily to tell your elected representatives, regulators and other government officials about your concerns.
The CalChamber Alert, our member and policy newsletter, provides regular updates on the issues in this Guide. You can download a mobile-friendly app at calchamberalert.com/app.
Collaboration is a powerful tool. With your support and active involvement, we look forward to boosting possibilities for all Californians and businesses.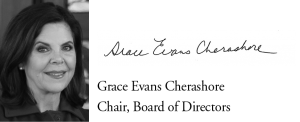 California Promise: Opportunity for All
---
Climate Change/Energy
---
Economic Development
---
Education
---
Environmental Regulation
---
Health Care
---
Housing
---
International Trade
---
Labor and Employment
---
Natural Resources
---
Legal Reform and Protection
---
Privacy and Cybersecurity
---
Product Regulation/Recycling
---
Proposition 65
---
Taxation
---
Tourism
---
Transportation
---
Water
---
Workplace Safety
---
Campaign for California Jobs
---
About CalChamber
---
Candidate Recruitment/Development
---
Pictorial Roster of Elected Officials
---