Recorded Webinar Now Available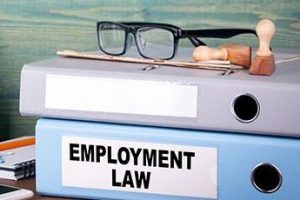 California Chamber of Commerce employment law experts will explain how recent state and federal laws, regulations and court cases apply to California employers in live webinars next month.
Although the pandemic persisted through the entire year, the California Legislature returned to business as usual, with Governor Gavin Newsom enacting a number of new laws that will affect California employers in 2022. The courts and regulatory agencies were also equally active, creating rules and rulings that have widespread effect on employers.
How will these and the ongoing evolution of the pandemic rules alter your workplace practices and policies? Get specifics from California legal experts who will delve into:
Up-to-date COVID-19-related laws and regulations, including:

Status of COVID-19 leave programs;
Vaccine mandates;
Amended workplace reporting requirements.

California Family Rights Act (CFRA) eligibility changes.
New safety and wage enforcement mechanisms and penalties.
Amendments and exceptions to California's independent contractor classification law.
Groundbreaking industry-specific wage and hour rules.
Relevant court cases from 2021 impacting all employers and cases to watch on the horizon.
Poster and pamphlet changes.
Best practices.
Seminar Dates
The 2022 Employment Law Updates webinar will run on:
January 7, 2022: 9:00 a.m. to 12:30 p.m. PT
January 11, 2022: 9:00 a.m. to 12:30 p.m. PT
January 14, 2022: 9:00 a.m. to 12:30 p.m. PT
January 21, 2022: 9:00 a.m. to 12:30 p.m. PT
This live webinar will not be recorded, so be sure to attend the live training. Downloadable seminar slides and supplemental training material will be provided.