California Works – When the Private Sector Succeeds, We All Succeed
Highlighting ways that CalChamber member companies and local chambers of commerce help keep the California economy strong and moving forward.
The more effectively CalChamber members — large and small — can compete in the global economy, the greater their ability to provide good-paying jobs to support families, and generate the revenues needed to run the state.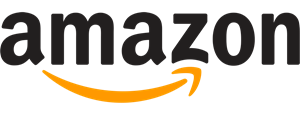 In the dynamic business world, Amazon has become a significant player, affecting both shopping and work culture. Its influence on California's economy highlights its dedication to fostering growth, innovation, and sustainable practices in the area.
With numerous fulfillment centers, delivery stations and innovation hubs across the state, Amazon has transformed the shopping experience for Californians while contributing to the growth of the economy. Through job opportunities and technological advancements, Amazon has integrated itself into California's economic and social landscape, contributing to positive changes that resonate throughout every community. Read more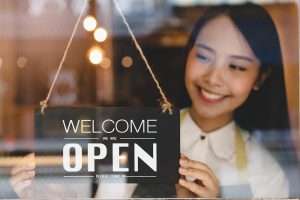 California's minority-owned businesses are a powerful asset to the state's economy, generating $28.7 billion in tax revenue and supporting 2.6 million jobs annually, according to a new report issued earlier this month.
The report also found that these minority-owned businesses contribute $192.8 billion in economic output, which is more than the annual gross domestic product (GDP) of 18 U.S. states. Read more
California is home to millions of businesses, with minority-owned small businesses accounting for 45% of all small businesses in the state. Read more

As one of California's largest health systems serving more than 3.3 million patients, Sutter Health is committed to helping close the health care access gaps. When patients cannot access timely primary care services or can only access a hospital for simple or routine procedures, it can have a negative impact on individual health outcomes and contribute to the escalating costs of care. That is why Sutter Health is ramping up investments in solutions: addressing the critical health care clinician shortage, increasing the number of ambulatory care centers and bolstering Federally Qualified Health Care Centers.
Sutter Health invests significantly in the health of California's diverse communities, including those where care is often difficult to access. As a not-for-profit health system, its goals include expanding access to health care beyond the walls of its hospitals and care centers.
Sutter Health works with and support community organizations to help identify, prioritize and address key community health needs, with a specific goal of improving community wellness and serving populations experiencing health disparities. Read more

Golden State Water Company, a wholly owned subsidiary of American States Water Company, has been thriving for more than 90 years and is one of California's largest investor-owned water utilities, recognized for its role as an economic engine, a great workplace and a company that actively supports the communities it serves.
Water providers play a pivotal role in people's lives. It's no ordinary job to provide safe, reliable water service every day — in homes, businesses, and communities across California. This foundational relationship creates a fabric that connects Golden State Water to the people, families, and businesses that it serves. It's why Golden State Water continuously plans for the infrastructure needs for the next generation.
To support and spur economic activity in the communities it serves, the company fosters and grows partnerships with a host of diverse suppliers and small businesses. Read more

On Wednesday [June 21, 2023], Joby revealed a major milestone in the road to a type certificated production aircraft with the rollout of its first model built on the company's Pilot Production Facility's final assembly line in Marina, California. Derived from released engineering drawings under the OEM's purpose-built quality management system, the production prototype makes for a "major step" on the road to aircraft manufacturing at the scale that Joby projects in both its short- and long-term plans.
In the event with longtime partner — and largest investor — Toyota, and a visit from California Governor Gavin Newsom, Joby displayed the latest version of the eVTOL. It marks a first in the industry, too, to have a production prototype out the door, complete with the special airworthiness certificate to start flying it.
"Today's achievement is the culmination of years of investment in our processes and technology and it marks a major step on our journey to scaled production," said JoeBen Bevirt, founder and CEO of Joby. "We're proud to have launched production in our home state of California. I'm incredibly grateful to the Joby team for their commitment to ensuring Joby remains the clear leader in this new sector and to Toyota for sharing their knowledge and experience with us over many years. Their support has been indispensable in helping us reach this point." Read more

The San Manuel Band of Mission Indians (SMBMI) is a federally recognized Indian tribe located on the San Manuel Indian Reservation near Highland, California. San Manuel exercises its inherent sovereign right of self-governance and provides essential services for its citizens by building infrastructure, maintaining civil services, and promoting social, economic and cultural development.
Since 2003, San Manuel has contributed more than $300 million supporting neighboring communities in the Inland Empire and Indian Country through financial contributions for education, health and wellness, economic development, and cultural projects.
San Manuel is one of the largest private employers in San Bernardino County. In 2021, the Tribe opened Yaamava' Resort & Casino, a 17-story luxury resort featuring 432 guest rooms and suites, an expansive pool area, an award-winning spa, and a state-of-the-art 2,800 seat theater. Read more
Visit California is a nonprofit organization that works in partnership with the state's travel industry to develop and maintain marketing programs that keep California top-of-mind as a premier travel destination.
As a leading destination for travelers worldwide, California boasts a robust tourism industry that serves as a major driver of jobs and economic activity in communities throughout the state. Read more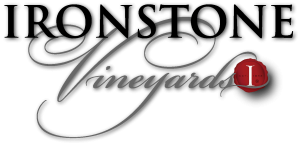 Ironstone Vineyards is one of California's agricultural crown jewels, spearheaded by a family of Californians whose farming tradition spans half a century.
"It's easy to forget that only decades ago, the Route 49 corridor and indeed great swaths of California were largely off the map for tourists," Visit California President and CEO Caroline Beteta said. "It has taken visionaries like John (Kautz), rooted in California traditions and animated by our pioneering spirit, to inspire the world's travelers to discover all corners of our Golden State."
Ironstone Vineyards practices sustainable viticulture, reducing water use, building healthy soil, and maintaining the surrounding wildlife habitat. Read more

Full Harvest is on a mission to fundamentally change the food system for the better. Company founder and CEO Christine Moseley set out to find a solution to food waste nearly 10 years ago when she noticed how much good produce was being discarded because of its appearance.
"Our vision is a world where there is 0% food waste and 100% full harvests, where everything that is grown that is edible is used towards consumption," says Moseley in an online video. Read more

As the need for digital connectivity skyrocketed during the pandemic, many were left without reliable broadband access, widening society's digital divide. The large gaps in broadband service and accessibility spurred Governor Gavin Newsom's goal of Broadband for All. Verizon, aligning with this goal, is committed to helping to close the digital divide and ensuring all Californians have access to reliable broadband service. Read more

Kern Energy is an independent, family-owned energy company producing reliable transportation fuels taking kids to school, people to work and products to market since 1934. The only refiner between the Bay Area and Los Angeles producing gasoline and renewable diesel, Kern Energy is powered by a team of 185 full-time employees and is a critical supplier of California's Southern San Joaquin Valley. Read more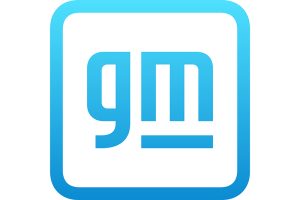 With more than 500 employees, 14 facilities, and 326 suppliers in California, GM continues to invest in innovation, infrastructure and workforce development in communities throughout the state.
The global automaker has maintained an active presence in the state for over a century and shares California's vision of an all-electric future with zero emissions. GM aspires to eliminate tailpipe emissions from all new light-duty vehicles by 2035 and plans to be carbon neutral by 2040 in global products and operations. GM is focused on delivering zero-emissions vehicles across a range of categories and price points for retail and commercial customers. Read more.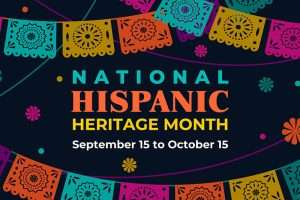 Latinos in the United States are an economic powerhouse, contributing $2.8 trillion in gross domestic product (GDP) each year. In fact, if U.S. Latinos were a standalone country, they would rank as the fifth largest GDP in the world, larger than India, Russia, Canada, England and other major economies, according to a report by the Latino Donor Collaborative in partnership with Wells Fargo.
With a quarter of Latino Americans in the United States residing in California alone, Governor Gavin Newsom last month proclaimed September 15 to October 15 as Latino Heritage Month in California. The contributions of the Latino community have officially been celebrated in the U.S. since 1988, when then-President Ronald Reagan signed National Hispanic Heritage Month into law. Read more.

Microsoft's story in California spans nearly 40 years and includes a commitment to empower every person and organization to achieve more. A hub for innovation, California remains critical to Microsoft, and the company continues to expand and grow their presence in the state.
Digital transformation is critical to the future of the global economy. Microsoft is bridging the digital divide by ensuring underrepresented communities have the tools and skills needed to succeed in today's digital world. Microsoft believes that access to digital skills and learning paths that connect to new jobs can strengthen local economies and help uplift communities across California. Read more.

Health Net was founded more than 40 years ago in California, remains headquartered in the state and maintains operations in all 58 counties. The company provides health plans for individuals, families, businesses of every size and people who qualify for Medi-Cal or Medicare, including offering several health plans through Covered California. Health Net also offers access to substance abuse programs, behavioral health services, employee assistance programs and more.
"Health Net's teams live in, and reflect, the diversity of the communities we serve," said Brian Ternan, president and CEO at Health Net. "Our employees are woven in the fabric of California, and partner closely with local clinics, community-based organizations and other providers to deliver culturally appropriate and locally driven programs. The Health Net team has the deep experience a company can only get from knowing the people it serves firsthand." Read more.

Prologis leases modern logistics facilities to 5,800 customers, including major brands, third-party logistics providers and small-to-mid-sized businesses based here in California.
As part of the Biden administration's focus on addressing supply chain vulnerabilities and congestion, a new federal effort —the FLOW (Freight Logistics Optimization Works) initiative —is designed to increase the exchange of information between aspects of the goods movement supply chain. Launched in March 2022, many public and private organizations have been invited to help, including California's own Prologis.
With its global headquarters in San Francisco and its biggest market in Southern California, California continues to be at the heart of Prologis' business. The company owns and manages more than 500 warehouses and properties across Los Angeles County and the Bay Area alone. Read more.

OCSI.co recently celebrated 28 years in the staffing industry. The company is a proud partner of major Fortune 500 companies and a national provider of human workforce management solutions as a small, minority, woman-owned, disability enterprise business and former 8 (a) firm.
"At the end of the day, it's all about the people." OCSI.co's mission is to earn the respect of its clients and employees, so that they will become their biggest champion
Sandra O'Neal Floyd, president and CEO of OCSI and member of the California Chamber of Commerce Board of Directors, founded OUTSOURCE Consulting Services Inc. (OCSI.co) in 1994 as a staffing, contingent and direct hire human workforce management firm, building and sustaining a diverse workforce of information technology (IT), professional and engineering disciplines. Read more.

For nearly 70 years, VSP Vision™ has been the largest and only national not-for-profit vision benefits company. Founded by optometrists in California in 1955, the goal was simple yet ambitious: bring access to affordable, high-quality eye care to as many people as possible. Six-plus decades later, the leading health-focused vision company serves more than 85 million members – nearly 1 in 4 people living in the United States – through a network of 41,000 doctors.
As the early days of the COVID-19 pandemic took hold, the company focused on ensuring its members had access to eye care.
"The reality is medical eye care needs don't stop just because the pandemic is going on," said Kate Renwick-Espinosa, president of VSP Vision Care and member of the California Chamber of Commerce Board of Directors. "We knew we could make a difference by helping our members stay connected to their VSP network doctor and not have to go to emergency rooms, which were under tremendous strain." Read more.

For more than 30 years, McWong International, Inc. has been bridging the best of East and West to provide quality and innovation to its customers. A California corporation, McWong has grown to become a leader in the design and manufacture of high-quality lighting control equipment and related electrical components.
McWong International was founded in 1984 by Margaret Wong, President and Chief Executive Officer of McWong International, Inc., and California Chamber of Commerce Board Member, a global entrepreneur who has launched several other highly successful enterprises forged on creating multi-million-dollar businesses and mastering international trade between the U.S. and China. Read more.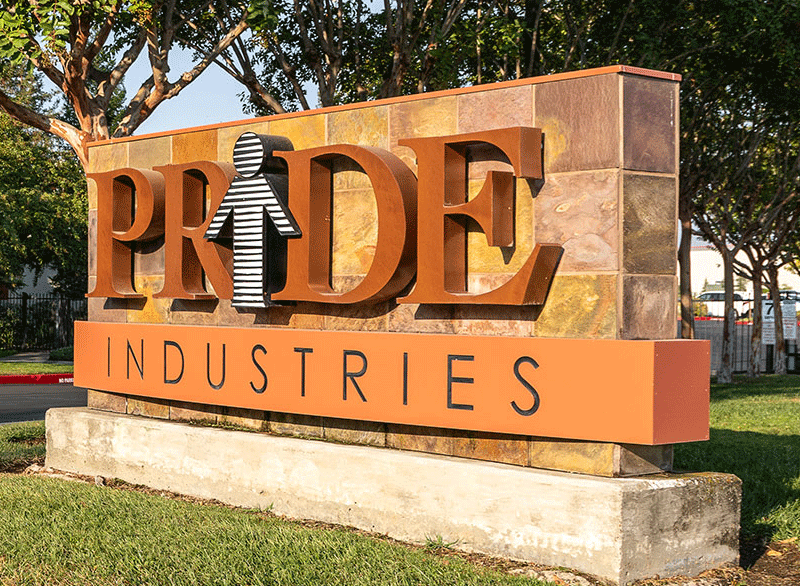 In 1966, a group of parents came together to discuss how to create employment opportunities for their adult children with disabilities. They knew these young adults had much to offer the workforce and sought a solution that would enable them to experience the dignity, independence, and purpose that comes with a job. That solution was PRIDE Industries.
Fast-forward 56 years, and PRIDE Industries, led by President and CEO Jeff Dern, a member of the CalChamber Board of Directors, is now the nation's leading employer of people with disabilities. So successful is its employment model, that it has expanded to provide jobs for those with other barriers to employment, including veterans, former foster youth, and trafficking survivors. Read more.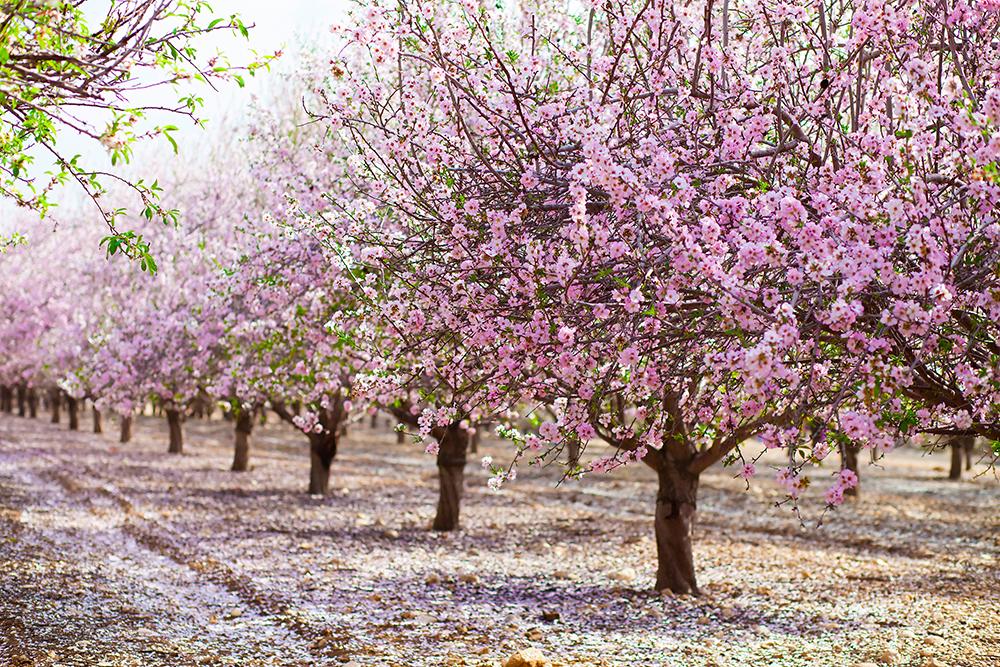 Blue Diamond Growers is a grower-owned cooperative that provides financial returns and stability to almond grower members while expanding markets and opening opportunities for future generations. The cooperative ships products and ingredients to all 50 states and more than 100 countries around the world.
While California businesses, large and small, experienced critical disruptions in labor supply and operations due to COVID-19 shutdowns and restrictions, Blue Diamond's focus on the health and safety of its almost 2,000 team members allowed its facilities to stay open and production lines to keep running through multiple COVID-19 case surges around the country. Read more.
CalChamber Member Blue Diamond Awarded $45 Million to Expand Climate Smart Orchard Programs, September 14, 2022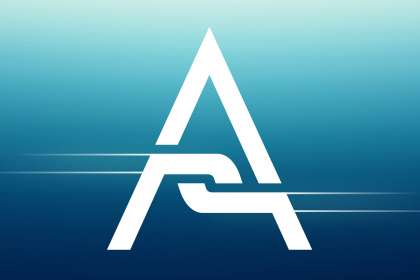 Southern California Gas Co. announced its proposal to develop what would be the nation's largest green hydrogen energy infrastructure system (the "Angeles Link") to deliver clean, reliable renewable energy to the Los Angeles region.
As proposed, the Angeles Link would support the integration of more renewable electricity resources like solar and wind and would significantly reduce greenhouse gas emissions from electric generation, industrial processes, heavy-duty trucks, and other hard-to-electrify sectors of the Southern California economy.
"The challenges we face on climate require solutions of scale and urgency," said Scott Drury, chief executive officer of SoCalGas. "The Angeles Link is designed to meet those challenges head-on. Today in Southern California we're announcing plans for one of the world's largest clean energy infrastructure systems, to help tackle emissions for which there are no easy answers. Those emissions — from power plants, industry, and heavy-duty trucks — very much 'count' and must be significantly reduced to reach our and the State's climate goals." Read more.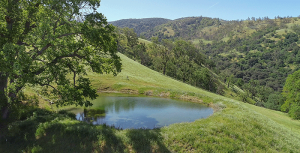 As Gregory S. Bielli, president and chief executive officer of Tejon Ranch Company, comments, "For nearly 180 years, Tejon Ranch has played a vital role in California and is positioned and ready to play an even more important one in the state's future." 
From its early beginnings as the nucleus of California's north/south connection, Tejon Ranch has been a vital bridge between the two. Residing on the state's highly trafficked north/south I-5 corridor, the Ranch is playing a significant role in addressing California's need for new housing and jobs. To meet these needs, the company is using its land to successfully develop commercial and retail properties, while also helping California deal with its substantial housing shortage through the development of four sustainable, master planned, mixed-use communities. Read more.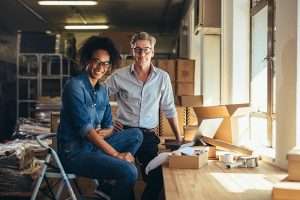 Working together, the California Chamber of Commerce and local chambers of commerce are a solid force as advocates supporting business-friendly policies and helping California businesses comply with complex laws and regulations.
While completely independent from the California Chamber, local chambers provide a real linkage to the thoughts and priorities of business—especially small business around the state. With 80%–90% of local chamber members having fewer than 20 employees, local chambers are a major grassroots voice for "Main Street" California.
Most chambers play leading roles as community problem solvers and serve as the voice of business on public policy. Chambers are catalysts for business growth, helping businesses do their jobs by providing resources, training opportunities, and expert guidance on a broad range of issues. Read more.
Local Business Profile
Torrance Bakery Owner Speaks Out for Businesses During Pandemic