In the past year, the California Chamber of Commerce has added three new employment law experts to its legal affairs team to help explain for nonlawyers how statutes, regulations and court cases affect California
[...]
The California Chamber of Commerce has begun accepting registrations for the Public Affairs Conference this fall.
[...]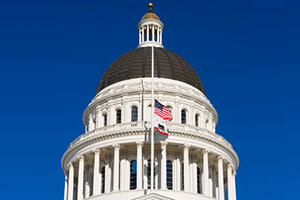 When legislators began their summer recess last week, the ultimate outcome on many priority business issues remained uncertain.
[...]
While employers cannot require their employees to get vaccinated, there are many proactive steps they can take to ensure wellness and safety in the workplace. In this episode of The Workplace podcast, CalChamber Executive
[...]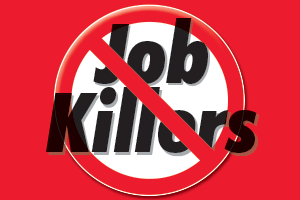 Five job killer bills that will significantly increase costs for California businesses continued to move through the legislative process as lawmakers headed home for the summer recess last week. This year, the California Chamber
[...]
Hotter temperatures and no school for the kids means many employees are using up their vacation time. In fact, nearly six in 10 workers (58 percent) save their vacation time for June, July and
[...]
Governor Gavin Newsom signed the state budget with a $21 billion surplus, but expressed his support for a new sales tax on services in California. Although details are sparse, any new tax on services
[...]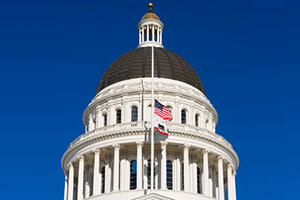 Hundreds of rideshare and on-demand delivery drivers are scheduled to rally at the State Capitol at 12:30 p.m. today to urge the Legislature to create a policy that will protect their ability to work
[...]
It's summertime in California and that means flip flops, shorts, and tank tops. Unfortunately, when the weather heats up, employees can be tempted to show up for work wearing attire that seems more appropriate
[...]
What's in a name? For years, the California Chamber of Commerce has identified its advocacy outlet devoted to encouraging involvement on legislative and regulatory issues as the Grassroots program. The Grassroots website provides resources
[...]
A number of bills that would have hindered employers in the state have been stopped for the year, but a few others remain. In this episode of The Workplace, CalChamber Executive Vice President and
[...]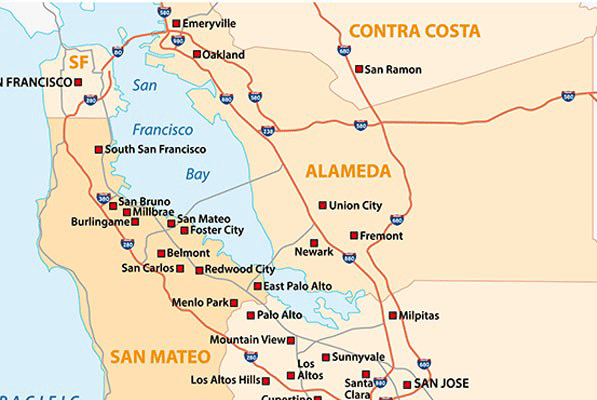 Throughout California, local cities and counties continue to pass minimum wage ordinances and other employment laws relating to paid sick leave and criminal background checks. On July 1, 2019, several local minimum wage rates
[...]
In 2016, the California Legislature passed a bill that laid the foundation for a state-run retirement plan, and in 2018, the final governing regulations were adopted. Eligible employers can begin to register for the CalSavers Retirement Savings
[...]
New regulations for safety in the workplace are in motion as Cal/OSHA looks to protect employees from detrimental effects of working near or around California wildfires. In this episode of The Workplace, CalChamber Executive
[...]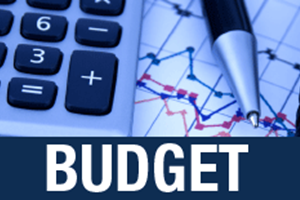 California Chamber of Commerce President Allan Zaremberg today issued the following statement on passage of the California State Budget: "The $213 billion state budget approved by the Legislature today is brought to you by
[...]
Although California's meal and rest break rules are intended to give hourly employees time to take breaks during their shifts, problems can arise if employees skip their breaks or if employers don't offer them.
[...]
California employers face major workforce challenges, especially a skills gap as high school-aged students enter the workforce without the tools necessary to succeed. One strategy to effectively prepare students for the real world is
[...]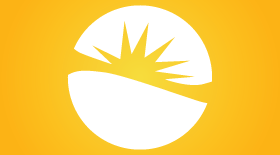 In preparation for this week's projected high heat temperatures throughout inland areas of California, the California Occupational Safety and Health Administration (Cal/OSHA) is reminding employers to protect their outdoor workers from heat illness. Steps to
[...]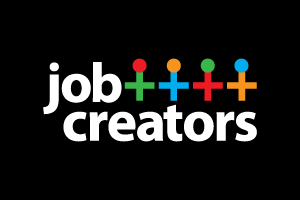 Five bills the California Chamber of Commerce has identified as job creators have passed the legislative house in which they were introduced. The proposals await action in the second house.
[...]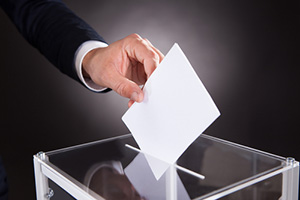 Setting back efforts to restore Los Angeles Unified to financial health, voters have decisively rejected a tax on real estate which would have raised approximately $500 million annually for the state's largest school district.
[...]