A California Chamber of Commerce-opposed-unless-amended bill that will increase costs and place regulatory burdens on businesses passed the Senate Environmental Quality Committee this week. SB 43 (Allen; D-Santa Monica) increases electricity rates and cost of transport
[...]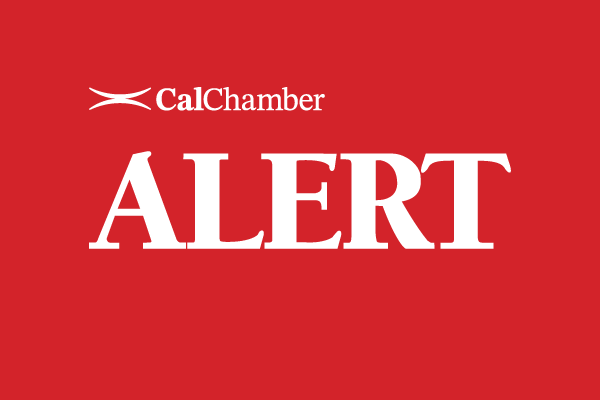 http://www.calchamberalert.com/
[...]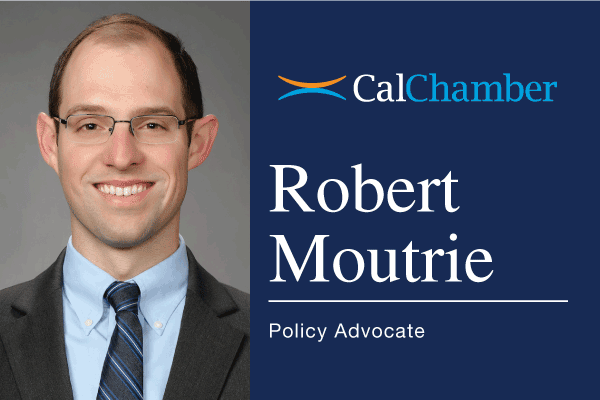 SACRAMENTO, CA — Robert Moutrie, an experienced litigator, joined the California Chamber of Commerce policy team on March 11. As a policy advocate, Moutrie will specialize in occupational safety, tourism, unemployment insurance, and immigration
[...]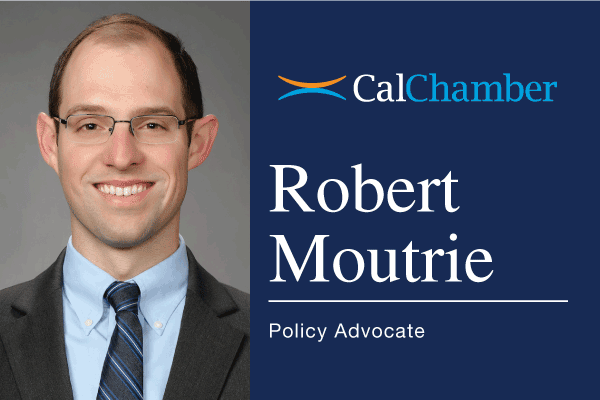 Robert Moutrie, an experienced litigator, joined the California Chamber of Commerce policy team on March 11. As a policy advocate, Moutrie will specialize in occupational safety, tourism, unemployment insurance, and immigration issues. "We are
[...]
California voters have achieved a new milestone: the distinction of being an early presidential primary state due to the Legislature moving the date up three months from June to March 2020. The 2020 presidential
[...]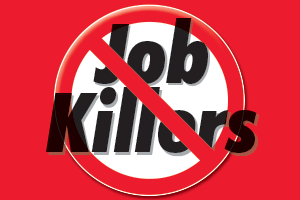 The California Chamber of Commerce today announced the second job killer of 2019 — SB 1 (Atkins; D-San Diego). The bill would give broad and sweeping discretion to state agencies to adopt rules and regulations
[...]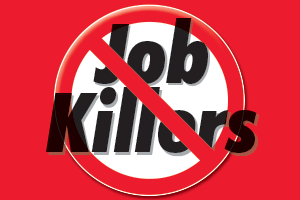 SACRAMENTO, CA — The California Chamber of Commerce today announced the second job killer of 2019 — SB 1 (Atkins). The bill would give broad and sweeping discretion to state agencies to adopt rules
[...]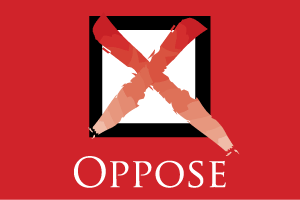 A California Chamber of Commerce-opposed-unless-amended bill that will increase costs and place regulatory burdens on businesses is scheduled to be heard in the Senate Environmental Quality Committee tomorrow. SB 43 (Allen; D-Santa Monica) increases
[...]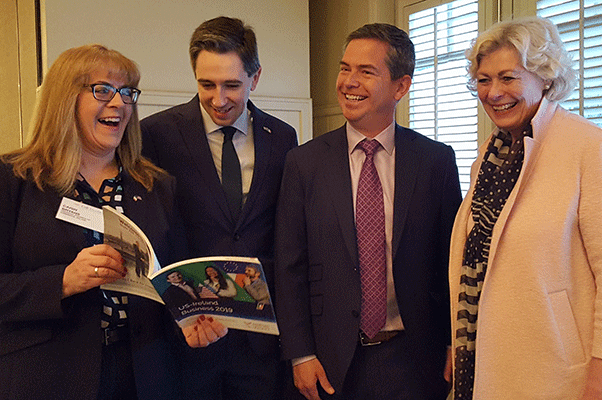 The strong trade and investment links between Ireland and the United States, as well as California, were celebrated last week at a California Chamber of Commerce breakfast held in conjunction with CalChamber Board events.
[...]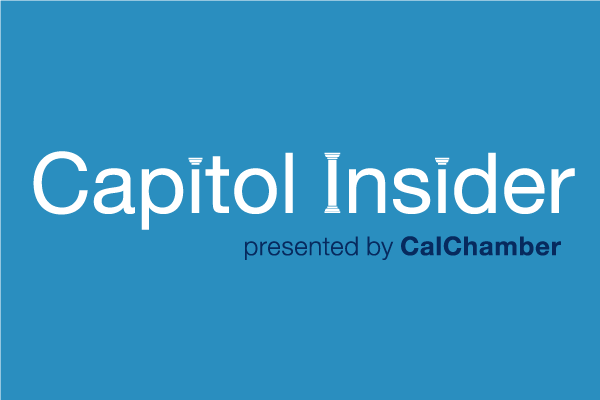 Despite bipartisan recognition of California's unprecedented housing crisis, legislative solutions being introduced this session remain hyperpartisan. On the Democratic side, with some exceptions, legislation being introduced to address housing has been focused on rent
[...]
On March 7, 2019, the U.S. Department of Labor (DOL) announced a new proposed federal overtime rule that would increase the white-collar salary threshold for exempt executive, administrative and professional employees from $23,660 to
[...]
To help businesses and taxpayers prepare for the federal tax filing deadline next month, the U.S. Internal Revenue Service (IRS) is releasing information on 12 common tax scams to be aware of this year.
[...]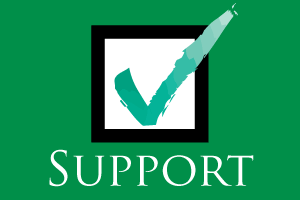 Assembly and Senate policy committees this week gave approval to California Chamber of Commerce-supported bills extending landowner protections in connection with the state endangered species law. AB 202 (Mathis; R-Visalia) protects landowners from additional
[...]
The California Supreme Court's April 2018 decision in Dynamex Operations West, Inc. v. Superior Court of Los Angeles completely changed the way in which an individual is classified as an independent contractor versus an
[...]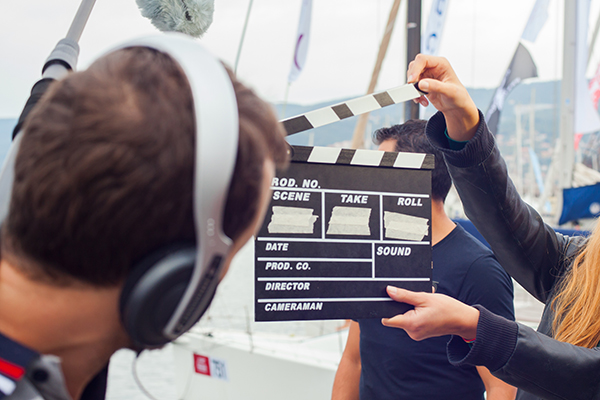 The next season of SHOWTIME'S "Penny Dreadful" will be relocating production to Los Angeles with help from the state's film and television tax credit program—expanded by a California Chamber of Commerce job creator bill—according
[...]
The U.S. Department of Commerce now has 2018 trade statistics available through the International Trade Administration's (ITA) "Trade Stats Express." In 2018, California exported $178.4 billion to 230 foreign economies, up from $172 billion
[...]
It was clear toward the end of the March 5 workshop on the proposed controversial wetlands regulations that the State Water Resources Control Board (Board) intends to adopt them at their April 2 board
[...]
A Ninth Circuit Court of Appeal's rulinghas made already strict background check requirements even more stringent. The court held that the disclosure required under the federal Fair Credit Reporting Act (FCRA) can consist only of
[...]
Registration has opened for the 2019 California Chamber of Commerce Capitol Summit and related events, set for May 22–23 in Sacramento. The half-day Capitol Summit on May 22 will feature legislative and election updates
[...]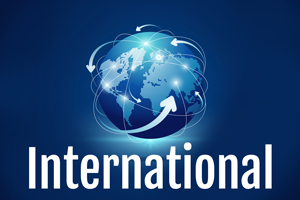 The Office of the United States Trade Representative has released the 2019 Trade Policy Agenda and 2018 Annual Report of the President of the United States on the Trade Agreements Program, outlining five major
[...]