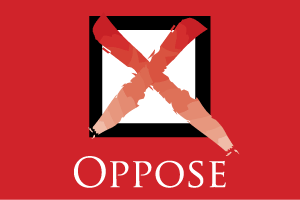 The California Chamber of Commerce and more than 110 allied organizations are expressing strong opposition to two bills which passed the Assembly yesterday.
AB 84 (Ting) and SB 95 (Skinner) would mandate the addition of up to 80 hours of employer-paid COVID-19 sick leave retroactive to January 1, 2021. The bills would apply to all employees who work for a public or private employer with more than 25 employees.
"One year after California's stay-at-home order was put in place, too many businesses remain in a fight for economic survival. Implementing this new costly mandate could sink them," said Jennifer Barrera, CalChamber Executive Vice President.
"While we understand the need for workers to stay home if they are sick, there are multiple leave programs available to them without the addition of a new, costly mandate. At a time when California is flush with cash, policymakers should not ask employers to become the state's social safety net," said Barrera.
According to a coalition letter opposing the bills, businesses are particularly concerned about retroactive provisions. Under the proposal, any employee who requests a retroactive payment must be paid upon request by the employer. This retroactive application could create an administrative nightmare for companies in the middle of a crisis. Unless a business meticulously tracked the reasons for which an employee was out over the past few months, which they are not currently required to do under California law, it will be difficult for an employer to question any request for retroactive payment.
Finally, employers are extremely concerned about the liability employers could face based on this retroactive mandate. An employee who believes they are now owed wages from January or February could argue that this mandate now also triggers penalties under the Labor Code. It would likely take costly litigation to resolve the issue at a time when employers can least afford it.
If AB 84/SB 95 were to become law it would also add a new section to the California Labor Code. Any error in implementing the retroactive portion of the bill or disagreement as to how much is owed under the new provision could lead to claims under the Private Attorneys General Act (PAGA).