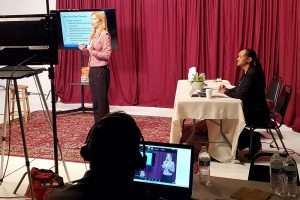 With the enthusiastic help of seminar attendees, the California Chamber of Commerce converted its in-person HR Boot Camp to a virtual seminar last week.
Using virtual technology, CalChamber's HR Boot Camp was offered live over two half days with seminar attendees asking and receiving answers to questions in real time.
The virtual format allowed attendees to maintain safe social distancing and removed the need for travel, all while gaining the key employment law information HR professionals need.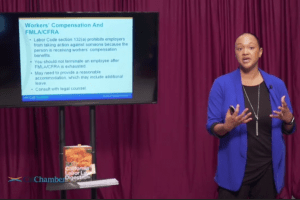 The CalChamber is weighing options about the future format for its often sold-out training sessions, such as the HR Boot Camp and Leaves of Absence: Making Sense of It All seminars.
In the meantime, as part of its ongoing effort to serve customers and members during the COVID-19 crisis, the CalChamber has put together a new COVID-19 webinar.
New COVID-19 Webinar Available May 21
Is your workplace ready for the "next normal"? As California and its localities begin to modify their shelter-in-place orders, employers across the state are thinking about how to comply with evolving workplace guidelines so that employees and customers can return safely.
In Creating a Return to Work Plan for Your California Employees, CalChamber's employment law experts will discuss factors to consider and tips to remember as you prepare to reopen. Topics include:
Overview of Governor Newsom's guidelines to reopen.
Safety considerations for workers and customers.
Providing personal protective equipment (PPE).
Administering testing and screenings.
Following guidance from the CDC, CalOSHA, DFEH, EEOC and other agencies.
Hiring and onboarding considerations.
How to bring back temporarily laid off employees.
Recruiting practices for new hires.
Considerations about when and whether to bring teleworkers back to the office.
Compliance requirements, including wage and hour, ADA, EEOC and DFEH.
Staggered work schedules.
Wage and hour rules to remember.
Recommended changes and additions to handbook policies.
Communicating your return to work plan and setting expectations.
Attendees will be able to submit questions during the webinar. Downloadable webinar slides and a recording of the live event will be made available with each webinar purchase.