CalChamber's Susanne Stirling
is Sacramento County Woman of the Year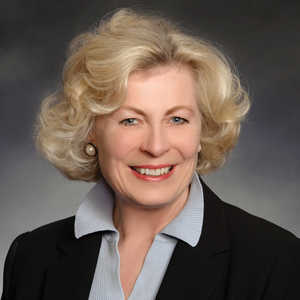 CalChamber Vice President for International Affairs Susanne T. Stirling has been recognized for her leadership and decades-long commitment to promoting economic development and cooperation between the state and other countries. In March, she was named Woman of the Year for Sacramento County by Senator Bill Dodd (D-Napa).
"In many ways, California's economy is tied to international markets, and Susanne brings a level of experience and knowledge that is critical as we successfully and safely reopen our state," Sen. Dodd said. "She has been an ambassador for international trade for many years and has continued to serve with distinction as we weathered this historic public health crisis. I'm proud to recognize her for her efforts to help our state's business community."
"I am deeply appreciative to Sen. Dodd for this recognition," Susanne Stirling said. "During this challenging time in our world with global-wide trade disruptions, my focus is to assist with the state's economic recovery on behalf of the CalChamber through our international ties. International trade is a major part of the economic engine that benefits businesses, communities, consumers and our state's prosperity."
Stirling is an appointee of the U.S. Secretary of Commerce to the National Export Council and serves on the U.S. Chamber of Commerce International Policy Committee and the California International Relations Foundation.
Previously, she was an appointee of Gov. Jerry Brown to the California International Trade and Investment Advisory Council and served on the board of directors of the International Diplomacy Council, the World Affairs Council of Northern California, the Danish-American Chamber of Commerce, and the Chile-California Council.
In November 2019, she was presented with the Outstanding Woman of the Year in International Trade award by the Women in International Trade, Los Angeles.
CalChamber Announces Promotions
for Leah Silverthorn and Adam Regele
CalChamber Executive Vice President Jennifer Barrera announced that two CalChamber staff members, Leah B. Silverthorn and Adam Regele, have been promoted to Senior Policy Advocates in recognition of their efforts on behalf of CalChamber members.
"Adam and Leah have shown significant leadership on environmental, energy and land use policies and have been effective advocates on behalf of the business community on these important issues. We are grateful for their efforts and pleased to promote them to this senior level," Barrera said.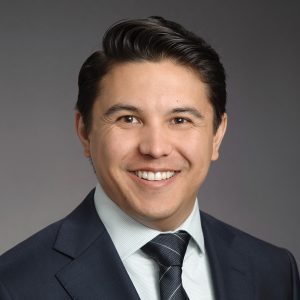 Adam Regele joined CalChamber in April 2018 as a policy advocate specializing in environmental policy, housing and land use, and product regulation issues. He came to the CalChamber policy team after practicing law at an Oakland-based law firm—Meyers, Nave, Riback, Silver & Wilson, PLC—where he advised private and public clients on complex projects involving land use and environmental laws and regulations at the local, state and federal levels. His extensive environmental and waste regulatory compliance experience includes defending in litigation matters related to the California Environmental Quality Act (CEQA), Comprehensive Environmental Response, Compensation, and Liability Act (CERCLA) and Resource Conservation and Recovery Act.
Regele earned a B.S. in environmental science at the University of California, Berkeley, and a J.D. from UC Hastings College of Law, where he was symposium editor and research and development editor for the Hastings West-Northwest Journal.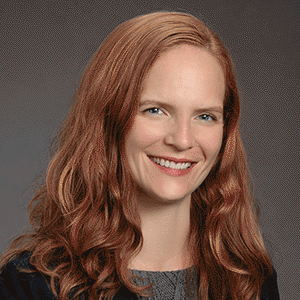 Leah B. Silverthorn joined the CalChamber policy team in May 2018 as a policy advocate. She specializes in climate change, air quality, energy, environmental justice, marijuana/cannabis, and transportation and infrastructure issues.
She brought to the CalChamber more than decade of legal experience in environmental, energy, and land use matters. Immediately before coming to CalChamber, she was the principal owner of Silverthorn Legal, based in Seattle, Washington. She focused on environmental litigation, contaminated property redevelopment, and environmental cost recovery and defense.
Silverthorn has represented Fortune 500 companies and property owners against claims by U.S., Washington, Oregon, and California regional environmental entities.
She is an honors graduate of Indiana University-Bloomington, with a B.S. in public affairs and environmental management. She earned her J.D., with honors, at the Indiana University McKinney School of Law, where she was articles editor for the Indiana International and Comparative Law Review and a member of the Moot Court Board.