CalChamber Policy Staff: Leah B. Silverthorn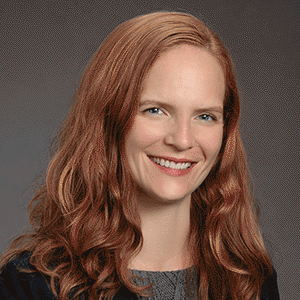 Leah B. Silverthorn
Senior Policy Advocate
Climate Change, Energy, Environmental Regulation, Transportation
Leah B. Silverthorn joined the CalChamber policy team in May 2018 as a policy advocate. She specializes in climate change, air quality, energy, environmental justice, marijuana/cannabis, and transportation and infrastructure issues. In April 2021, she was named a senior policy advocate in recognition of her efforts on behalf of members.
She brought to the CalChamber more than decade of legal experience in environmental, energy, and land use matters. Immediately before coming to CalChamber, she was the principal owner of Silverthorn Legal, based in Seattle, Washington. She focused on environmental litigation, contaminated property redevelopment, and environmental cost recovery and defense.
Silverthorn has represented Fortune 500 companies and property owners against claims by U.S., Washington, Oregon, and California regional environmental entities.
She also handled cases dealing with environmental recovery claims, environmental insurance, and toxic tort laws at Wooden McLaughlin in Indianapolis, Indiana; and at Hunsucker Goodstein, with offices in California, Washington D.C., Colorado, and Seattle. Her clients at Wooden McLaughlin included large commercial and multi-family real estate developers, oil and gas companies, and insurance carriers, as well as small farms and restaurants.
Before entering private practice, Silverthorn was a staff attorney at the Indiana Department of Environmental Management Office of Legal Counsel.
She is an honors graduate of Indiana University-Bloomington, with a B.S. in public affairs and environmental management. She earned her J.D., with honors, at the Indiana University McKinney School of Law, where she was articles editor for the Indiana International and Comparative Law Review and a member of the Moot Court Board.
Business Issues
Committees
Related News