Background
U.S.- Cuba Relations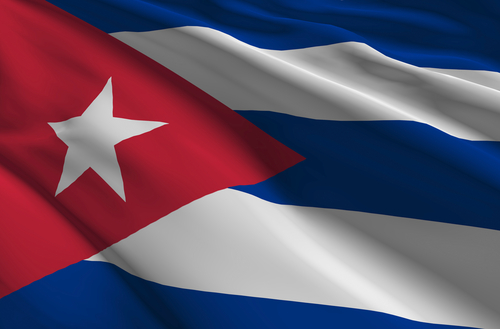 Presidents Obama and Raúl Castro met at the VII Summit of the Americas in Panama on April 10th and 11th, 2015. Cuba took part in the Summit of the Americas for the first time since the meeting's inception in 1994. It was the first time since Nelson Mandela's 2013 memorial service in South Africa that the presidents were in the same place. At the conclusion of the previous summit, the members had indicated there couldn't be any more summits without Cuba's participation.
On December 17, 2014, President Barack Obama announced that he had made an executive decision to establish diplomatic relations with Cuba. The stated reason for his reversal of more than 50 years of U.S. po​licy toward Cuba was that the old policy had not worked. Instead of continuing to isolate Cuba, the U.S. would now engage with Cuba, in order to promote the "emergence of a democratic, prosperous, and stable Cuba," according to the White House Fact Sheet, "Charting a New Course on Cuba." The U.S. broke relations with Cuba on January 3, 1961.
The two countries have maintained contact through interests sections in Havana and Washington, DC since 1977, and in recent years increasingly cooperated on issues i.e. drug trafficking and migration.
As part of the deal announced by the two leaders simultaneously, the Cuban government released Alan Gross, a humanitarian worker who was jailed for more than five years. Cuba also freed a U.S. intelligence asset who had been imprisoned for nearly 20 years, as well as dozens of political prisoners, in exchange for jailed Cuban spies.
The announcement came after 18 months of secret talks which included the US and Cuban governments, but also the Canadian government and Pope Francis.
Since then, U.S. and Cuban negotiators have met three times in a bid to hammer an agreement for establishing a U.S. embassy in Havana and easing travel and commercial restrictions. The meetings are between Roberta Jacobson, U.S. Assistant Secretary of State for Western Hemisphere Affairs, and Josefina Vidal, her Cuban counterpart.
On April 14, 2015 President Obama took Cuba off the State Sponsors of Terrorism List. Congress now has a 45 day period to contest this decision or not. The designation has meant Cuba is barred from exporting weapons and receiving certain economic aid. Those sanctions have complicated efforts by the regime to secure development loans from international institutions. The United States also wants to increase staff at its mission in Havana and have unrestricted travel for its diplomats on the island.
Further moves to end the embargo depend on the U.S. Congress. Republican and Democratic senators have introduced bills to lift travel restrictions. In February, "The Freedom to Export to Cuba Act" was introduced as positive news for all sectors of the U.S. economy, as it would make all legal U.S. agricultural products and all other U.S. products and services available for export. U.S. lawmakers are preparing a series of bills to ease U.S. restrictions on trade with Cuba, with plans to introduce them in the next months. These would be the first practical steps toward lifting the U.S. trade embargo. One piece of legislation being drafted would allow U.S. telecommunications companies to do business in Cuba and another would specifically target the market for agricultural products. A third bill would be a broader effort to lift the embargo. Advocates for ending the embargo need 60 of 100 votes in the Senate and a majority in the House. There is opposition in both houses. Public opinion polls show most Americans favor more normal relations.
The ability of American companies to do business with Cuba is curtailed by the Cuban Assets Control Regulations line 3 (31 C.F.R. 515), which were issued in 1963, that lay out a comprehensive set of economic sanctions, including a prohibition on most financial transactions with the island. These sanctions were made stronger with the Cuban Democracy Act of 1992 (22 U.S.C. sec. 6001 et seq.) and the Cuban Liberty and Democratic Solidarity (LIBERTAD) Act of 1996, which is commonly referred to as the Helms-Burton Act. The Helms-Burton Act which codified the embargo has had a lasting impact on U.S. policy options toward Cuba by imposing economic sanctions, travel restrictions, and international legal penalties. Prior to the embargo, the United States accounted for nearly 70 percent of Cuba's international trade. Cuba was the seventh largest market for U.S. exporters particularly for American farm producers, and 84 percent of all food consumed in Cuba was imported from the United States. The embargo forced Cuba to seek out new sources for its domestic consumption at the expense of U.S. exports and American jobs. According to the United States Chamber of Commerce, the embargo's annual cost to the U.S. economy ranges from $1.2 to $3.6 billion and disproportionately affects U.S. small businesses. These restrictions result in real reductions in income and employment. Allies of the United States have taken a disproportionate share of the market of an island that is only 90 miles from our shores and is a natural market for U.S. goods and services. (Information as outlined in CA AJR 3)
In January 2015, California Assemblymember Alejo introduced AJR 3: Relative to the Cuban Embargo, urging U.S. Congress to support Obama's initiative to lift the economic embargo on Cuba and normalize diplomatic relations. This resolution notes that California's agricultural growers have great technology, innovation, and investment opportunities by removing Cuban trade barriers. With California as the high-tech capital of the nation, the state is well positioned to export telecommunications infrastructure to Cuba. California pharmaceutical companies and device makers will be able to sell their products in Cuba. California healthcare providers also can benefit immensely from renewed Cuban relationships.
From March 30-April 3, 2015 Assembly Speaker Toni Atkins (D-San Diego) and Chair of the Assembly Agriculture Committee, Henry Perea (D-Fresno), led a trade delegation of legislators, agriculture industry representatives, and academics. The focus for the delegation was on finding ways to collaborate with Cuban policymakers, businesses and farmers, especially as the U.S.-Cuban relationship continues to become increasingly open.
"With the federal government moving forward with efforts to normalize diplomatic, economic, and commercial relations, it is important for California to also engage with Cuba and expand economic relationships that create new opportunities for businesses in our state," Speaker Atkins said. "The Assembly wants to do everything we can to create more jobs and business in California, and this trade delegation is one way to help California companies gain a competitive edge."
It is generally viewed that President Obama wants to strengthen his historical legacy by changing more than half a century of a much-criticized U.S. policy toward Cuba. Further, Cuba's main source of subsidized oil, Venezuela, may be headed toward economic collapse. President Obama is not the first U.S. president to try to normalize relations with Cuba. President Ford's attempt to do so during the Cold War led Cuba to send troops to Angola to support its Marxist regime. President Carter also tried to normalize U.S.-Cuban relations, but Cuba responded by sending troops to Ethiopia to support the Soviet-backed government there. In 1980 with the Mariel boatlift, Fidel Castro allowed Cubans to leave the island, resulting in the exodus of 125,000 Cubans to the United States.
It is generally understood that Cuban history in divided into four periods: the Colonial Period from the discovery of Christopher Columbus through the Spanish-American War, the American Occupation Period until 1901, the Independence Period, and the Revolution Period from 1959. There is another Period which coincides with the Revolution Period following the collapse of the Soviet Empire called the Special Period (which according to our guide isn't really all that special!).
Further back in history, Cuba gained its independence from Spain in 1898 following a 30-year struggled which culminated in the Spanish-American War. Following the War, the U.S. was present in Cuba until 1902.
The Platt Amendment, drafted by the U.S. Congress and written into the Cuban Constitution in 1901, gave the United States the right to control and limit Cuba's new independence, and to place military bases i.e. Guantánamo Bay on Cuban soil. By the 1950s, American business owned about two-thirds of the Cuban economy, including most public utilities, and upwards of 80 percent of the fertile sugar lands.
The Platt Amendment was finally removed from the Cuban Constitution in 1940 as a longstanding objective of nationalist politics. There were two Communist ministers in President Batista's 1940–1944 cabinet, and the old Cuban Communist Party played an open role in Cuban politics before Fidel Castro appeared on the scene. U.S. business complained of nationalist "Cubanization" laws to intervene in the labor market and take control of utilities for the "public good" in the late 1940s and 1950s, before the Cuban Revolution.
According to the White House on December 17, 2014 the following were the Key Components of the Updated Policy Approach:
Since taking office in 2009, President Obama has taken steps aimed at supporting the ability of the Cuban people to gain greater control over their own lives and determine their country's future. Today, the President announced additional measures to end our outdated approach and to promote more effectively change in Cuba that is consistent with U.S. support for the Cuban people and in line with U.S. national security interests. Major elements of the President's new approach include:
• Establishing diplomatic relations with Cuba
• Adjusting regulations to more effectively empower the Cuban people
• Facilitating an expansion of travel under general licenses for the 12 existing categories of travel to Cuba authorized by law
• Facilitating remittances to Cuba by U.S. persons
• Authorizing expanded commercial sales/exports from the United States of certain goods and services
• Authorizing American citizens to import additional goods from Cuba
• Facilitating authorized transactions between the United States and Cuba
• Initiating new efforts to increase Cubans' access to communications and their ability to communicate freely
• Updating the application of Cuba sanctions in third countries
• Pursuing discussions with the Cuban and Mexican governments to discuss our unresolved maritime boundary in the Gulf of Mexico
• Initiating a review of Cuba's designation as a State Sponsor of Terrorism
• Addressing Cuba's participation in the 2015 Summit of the Americas in Panama
• Unwavering Commitment to Democracy, Human Rights, and Civil Society