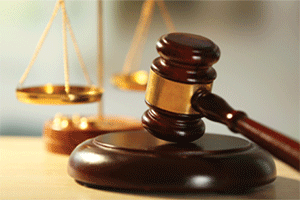 The California Supreme Court ruled this week that employees may take nonindividual claims to court even if a valid arbitration agreement requires their own claims to be arbitrated.
The state high court's ruling in Adolph v. Uber Technologies, Inc. (No. S274671 (July 17, 2023)) keeps the door open for plaintiffs whose individual claims must be arbitrated to pursue nonindividual (representative) claims in court under the 2004 Private Attorneys General Act (PAGA).
PAGA authorizes "an aggrieved employee" to bring a civil action against an employer on behalf of themselves and other current or former employees, acting as a proxy or agent of the state.
"The ruling means employers may face more litigation costs because employees still can pursue PAGA claims in court, even if a valid arbitration agreement is in place," said Bianca Saad, CalChamber vice president of labor and employment. "It highlights the need for PAGA reform."
The California Supreme Court decision in Adolph is a departure from last year's U.S. Supreme Court decision in Viking River Cruises v. Moriana and severely limits the impact of the latter.
The U.S. high court said in Viking that the Federal Arbitration Act (FAA) preempts California Supreme Court case law that precluded dividing PAGA actions into individual and non-individual claims through an arbitration agreement. That meant an employee who entered into a valid arbitration agreement, under which the employee agreed to forgo a PAGA action in favor of arbitration, could be compelled to arbitrate their individual PAGA claims instead of taking their PAGA claims straight to court as they have done over the past several years.
The practical effect of this week's Adolph decision is that the FAA and the Viking decision have no bearing on PAGA nonindividual claims. The plaintiff's ability to now pursue civil litigation in courts will add to the time and expense of the process.
The California Chamber of Commerce and a coalition of employers are supporting a PAGA reform initiative on the 2024 ballot that will put decisions on workers' labor claims back in the hands of the independent regulator.
For more detailed coverage of the Adolph decision, see the HRWatchdog blog post and a previous blog post about the decision's significance.
Staff Contact: Bianca Saad