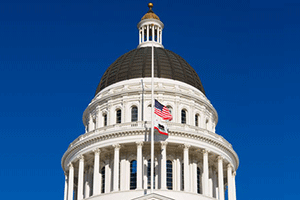 Nine California Chamber of Commerce job killer bills and two job creator bills remain after Friday's deadline for bills to pass their house of origin in the California Legislature.
Today, SB 220 (Committee on Budget and Fiscal Review), was added to the CalChamber Job Killer List, bringing the current total number of remaining job killer bills to 10.
A number of CalChamber-opposed bills also passed Friday's deadline, but two problematic bills were stopped and are likely dead for the year.
Bills Stopped
The following CalChamber-opposed bills failed Friday's deadline:
AB 9 (Muratsuchi; D-Torrance): Greenhouse Gases. Imposes additional evaluation criteria on California's cap-and-trade program that will lead to market instability and increased costs for consumers.
AB 1290 (Luz Rivas; D-San Fernando Valley): Bans Critical Packaging. Would circumvent the Circular Economy framework outlined in Senate Bill 54 (Allen-2022) by banning critically needed packaging used for products like over the counter medicines and to extend the shelf life of food products.
Remaining Job Killer Bills
The following job killers bills remain active:
Remaining Opposed Bills
Some of the CalChamber-opposed bills that passed Friday's deadline are:
SB 253 (Wiener; D-San Francisco): Corporate Climate Accountability Act. Imposes a mandatory climate tracking, and auditing on climate emissions that will fall heavily on all California businesses, impacting competitiveness and increasing costs.
Remaining Job Creator Bills
The following job creator bills passed Friday's deadline and are active:
AB 52 (Grayson; D-Concord):Manufacturing Tax Credit Expansion. Expands investment and production in California by expanding the sales and use tax exemption for the purchase of manufacturing and research and development (R&D) equipment.
SB 301 (Portantino; D-La Cañada Flintridge):Conversion to Zero-Emission Vehicles. Creates an incentive for key components of aftermarket conversion to zero emissions vehicles which will foster innovation and job growth in California.