A CalChamber webinar on Tuesday will break down what employers need to know about California's pay equity laws and will provide best practices so employers can ensure their workplace policies are compliant.
Since the 2015 Fair Pay Act, California has passed numerous employment laws addressing pay disparities by gender, race, or ethnicity. Other laws include prohibiting salary history inquiries during recruitment, requiring pay data reporting from larger employers, and, most recently, requiring all employers to divulge salary ranges for positions upon request from applicants and employees.
Even inadvertent pay differences may leave employers exposed to claims under this complex body of laws and regulations.
Webinar Runs on May 16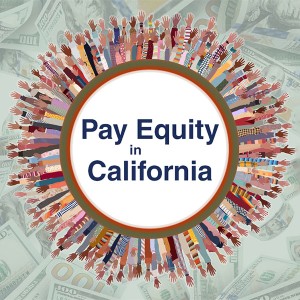 The "On Equal Foot Footing: Best Employer Practices for Pay Equity Laws" live webinar will be held on Tuesday, May 16 from 10 a.m. to 11:00 a.m. PT.
Join CalChamber's employment law experts for a broad discussion about:
The California Fair Pay Act;
Complying with California's Salary History Ban;
Bona fide factors justifying pay disparity;
Pay data reporting to the California Civil Rights Department (CRD);
Creating and providing pay scales to employees and applicants;
And more.
Webinar participants will be able to submit questions and a recording of the live webinar will be made available.
To sign up for this webinar, click here.
Free White Paper
The CalChamber is also offering a free white paper that outlines pay equity-focused requirements in California with an emphasis on employer compliance issues, tips and best practices.
The California's Focus on Pay Equity Increases Responsibilities for Employers white paper includes:
Equal Pay Act basics;
Salary history restrictions;
Pay disclosure requirements;
Pay data reporting for large employers; and
Tips and best practices for complying with pay equity laws.
To download the free white paper, click here.