Recorded Webinar Now Available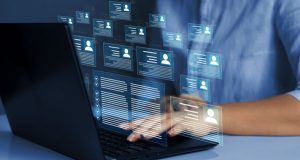 Starting January 1, 2023, the California Privacy Rights Act (CPRA) will fully take effect, bringing employment-related information under the privacy rules.
The law does not apply to every business in the state—only to for-profit businesses doing business in California that satisfy one or more of the following as of January 1, 2023:
Have a gross annual revenue in excess of $25 million in the previous calendar year;
Buy, sell, and/or share (alone or in combination) the personal information of 100,000 or more California residents or households; or
Derive 50% or more of annual revenue from selling or sharing consumers' personal information.
The CPRA is a complicated law, and compliance will be challenging. Although there is a grace period for enforcement, which won't begin until July 1, 2023, employers should prepare to comply by January 1, 2023, when the changes take effect.
Live Webinar Set for Nov. 17
To help explain the CPRA and what businesses need to consider as they prepare to comply with the new law, the CalChamber is holding a live 90-minute webinar next Thursday, November 17, from 10 a.m. to 11:30 a.m. PT.
This live webinar is created for CPRA-covered employers, and the personnel responsible for collecting and storing the personal information of job applicants, employees and independent contractors, and is formatted so participants can submit questions during the event.
Topics will include:
A brief background on the law and how we got here;
Requirements under the law and what they mean for your business;
Ways to prepare for compliance by January 1, 2023; and
Enforcement and consequences of noncompliance.
The cost to attend the webinar is $249 ($199.20 for CalChamber Preferred or Executive Members).
Register online or by calling (800) 331-8877. Each webinar purchase includes a recorded version of the live event.
Free White Paper Available
A free CalChamber white paper on the CPRA is available to download.
California Privacy Rights Act: What Employers Need to Know answers frequently asked questions about the law and its upcoming changes, including:
Are the California Consumer Privacy Act (CCPA) and the CPRA different laws?
Does the CPRA apply to my business?
My business is covered, so what's changing on January 1, 2023?
What CPRA information do we need to include in our employee privacy policy?
And more.