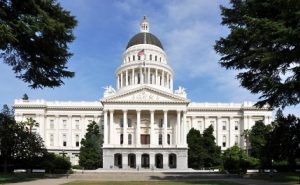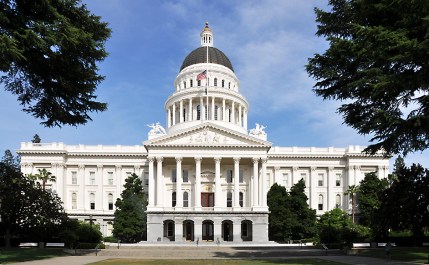 It's that time of year again — for planning fall and winter holidays and vacations, and anticipating and preparing for new employment laws. The California Legislature recently finished up its legislative session with a rush of activity, ultimately sending hundreds of bills to Gov. Gavin Newson, who signed many that will affect employers in 2023.
These newly enacted laws include leaves of absence, discrimination, pay scale and pay data, workplace safety and more. So, as 2022 comes to a close, take a moment to familiarize yourself with the upcoming employment law changes before 2023 is upon us.
For instance, AB 1041 expands who an employee can care for under both the California Family Rights Act (CFRA) and the Healthy Workplaces, Healthy Families Act (HWHFA). Right now, both laws allow employees to take leave to care for a spouse, registered domestic partner, child, parent, parent-in-law, grandparent, grandchild and sibling. But, in the new year, employees can also take CFRA leave or paid sick leave to care for a "designated person." It's important to note that AB 1041 amends two distinct laws, and the CFRA and the HWHFA each define a designated person differently.
Two different discrimination-related bills — SB 523 and AB 2188 — expand the scope of California's Fair Employment and Housing Act (FEHA). SB 523 amends the FEHA to make it unlawful to discriminate against an employee or job applicant based on their "reproductive health decision-making," while AB 2188 will, beginning January 1, 2024, prohibit employers from discriminating against employees or applicants based on their off-duty, off-site cannabis use.
In addition to the bills above, this white paper also discusses the newly approved California Privacy Rights Act (CPRA), which amends the California Consumer Privacy Act (CCPA), as well as:
The new protected leave of absence for bereavement;
Employers' new requirement to make pay scale information available to job applicants and employees, and California's expanded pay data reporting requirements.
Extensions to the current wage replacement rates for California's Paid Family Leave (PFL) and State Disability Insurance (SDI) programs;
Revisions to CalSavers Retirement Savings Program (CalSavers), which expands on the definition of "eligible employer;"
COVID-19-related legislation set to expire on January 1, 2023, but now extended to January 1, 2024; and
Much more.
The Your Guide to 2023 California Employment Laws white paper is now available for nonmembers to download. CalChamber members can access the white paper here.
Need more preparation for these new laws? Register now for one of CalChamber's 2023 Employment Law Updates seminars. Whether you attend an in-person event or one that's held virtually, you'll engage with our California employment law experts on recent California and federal laws, regulations and court decisions, and how these will impact your business in the new year.
At CalChamber, we're all about helping California businesses do business. We provide expert guidance and advocacy for California employers so businesses like yours can comply with frequently changing labor laws and thrive in a heavily regulated environment. Not a member yet? See how CalChamber can help you.