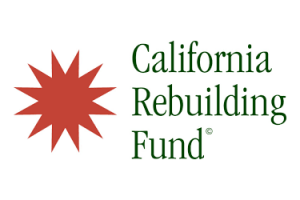 The California Rebuilding Fund is offering flexible, affordable loans and free advisory services to small businesses impacted by the COVID-19 health and economic crisis. The loan program, which was unveiled by Governor Gavin Newsom on November 20, is a private-public partnership effort built to serve the smallest of small businesses that make up an essential part of the California economy, and focuses on historically under-banked communities.
The program connects participating community lenders certified by the U.S. Treasury Department with small businesses that typically are unable to access credit from traditional banks. Businesses that submit the online pre-application are matched with a participating community lender. Once matched with a lender, applicants may then begin the full loan application process. If an applicant is approved for a loan, the loan will be made through that community lender and the applicant will continue to work with them throughout the life of the loan.
Businesses may apply now at http://www.CALoanFund.org.
Loan Details
Loans will need to be paid back over a 3- or 5-year term with a fixed annual interest rate that is currently 4.25%. Loans are capped at $100,000 or up to 100% of a business' average monthly revenues for three months prior to the COVID pandemic outbreak (in 2019 or early 2020), whichever is less. The actual size of the loan for which a business may be approved will be determined by the lender after a review of business documentation and financial information.
Loans under the California Rebuilding Fund are not associated with the federal Paycheck Protection Program (PPP) or any other U.S. Small Business Administration (SBA) program. California Rebuilding Fund loans are not forgivable in part or whole.
Loan proceeds can be used for working capital, inventory, marketing, refitting for new social distancing guidelines, operating and emergency maintenance, property taxes, utilities, rent, supplies, and other appropriate business purposes. Loan applicants will be required to detail the proposed use of loan proceeds when they apply.
Eligibility
There is no minimum credit score that is required under the program. Each community lender may set its own credit score limits for the loan applications it reviews.
Businesses that employed 50 or fewer full-time equivalent employees (FTEs) and had gross revenues of less than $2.5 million in 2019 are eligible to apply. For the full list of eligibility requirements, visit: https://www.connect2capital.com/p/californiarebuildingfund/business-requirements/.
Businesses that are NOT eligible include, but are not be limited to:
Firms engaged in activities that are prohibited by federal law or applicable law in the jurisdiction where the business is located or conducted;
Businesses engaged in speculative activities that develop profits from fluctuations in price rather than through the normal course of trade;
Facilities primarily used for gambling or to facilitate gambling;
Businesses or firms engaged primarily in lobbying activities; and
Passive real estate investments.
More Information
The California Rebuilding Fund is funded with support from IBank and initial private funders, including Wells Fargo, First Republic Bank, the Grove Foundation, Kapor Center, the Panta Rhea Foundation and generous individual donors.
To submit a pre-application or learn more about the California Rebuilding Fund, visit http://www.CALoanFund.org.