The California Chamber of Commerce is leading a coalition seeking technical changes to state regulations proposed to implement two laws that went into effect on January 1— the New Parent Leave Act (NPLA) and
[...]
Two California Chamber of Commerce-opposed employment-related bills that deal with harassment and discrimination claims, and create other legal predicaments for California companies have passed the Legislature and are headed to the Governor's desk. CalChamber
[...]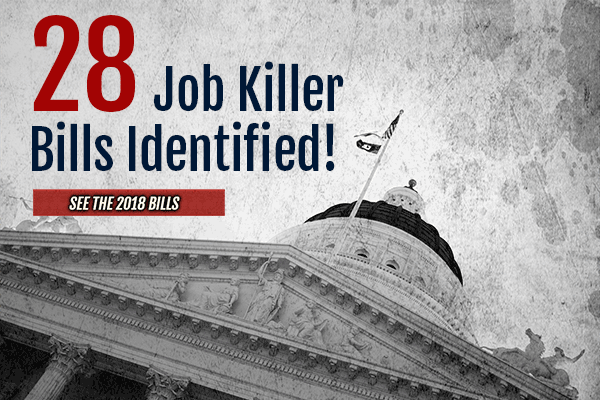 A California Chamber of Commerce-opposed bill dealing with harassment and discrimination claims has been removed from the job killer list. SB 1300 (Jackson; D-Santa Barbara) was amended on August 20 to remove the provisions
[...]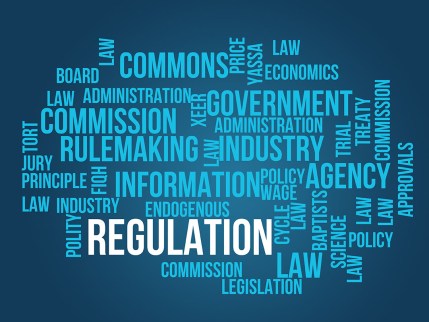 In a comment letter last week, the California Chamber of Commerce and other employer groups urged the Fair Employment and Housing Council to withdraw proposed regulatory amendments regarding harassment and discrimination prevention and training
[...]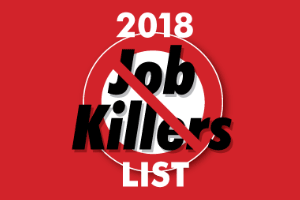 As a result of recent amendments, a California Chamber of Commerce-opposed bill dealing with pay data disclosure has been removed from the job killer list. SB 1284 (Jackson; D-Santa Barbara) was amended on August
[...]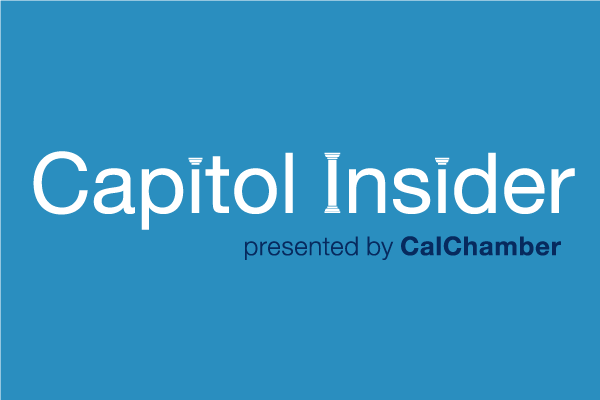 The buzz around the Capitol is slowly growing as the Legislature's summer recess comes to a close. Staffers have retired their jeans and flip flops and the Capitol cafeteria is open for business. CalChamber's
[...]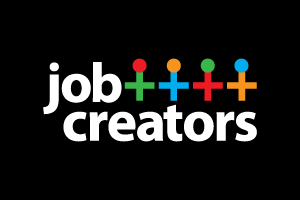 A California Chamber of Commerce-sponsored job creator bill that protects sexual harassment victims and employers from being sued for defamation has been sent to the Governor. The bill passed the Legislature with unanimous bipartisan
[...]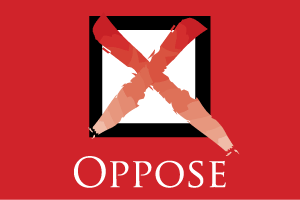 A California Chamber of Commerce-opposed bill creating another pathway of costly litigation against employers will be considered by the Senate Labor and Industrial Relations Committee today. AB 3081 (Gonzalez Fletcher; D-San Diego) passed the
[...]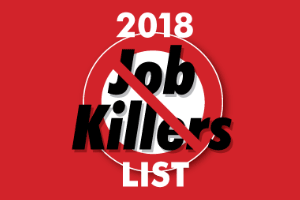 The Assembly Judiciary Committee today will consider two California Chamber of Commerce-opposed job killers, one dealing with disclosing pay data and the other about the legal standard for filing certain harassment/discrimination claims. The committee
[...]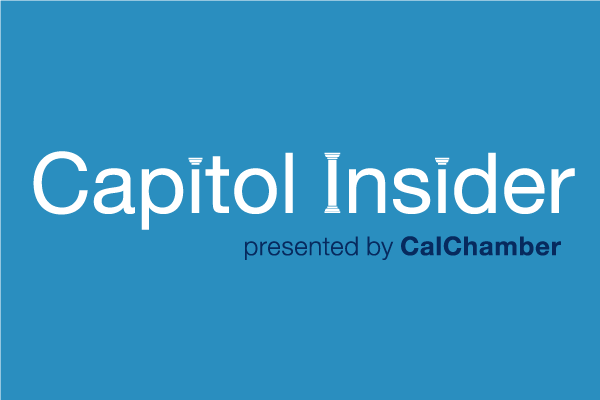 I am new to the lobbying world. It has been an exciting and eye opening transition from practicing law. One of the most unique experiences was "Floor Week". This was the week after Memorial
[...]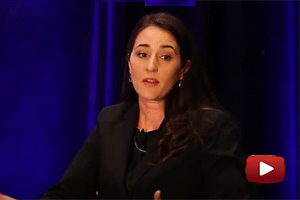 CalChamber Policy Advocate Laura E. Curtis provides the latest information on SB 1300 at the CalChamber Capitol Summit on May 23, 2018.
[...]
A California Chamber of Commerce-sponsored job creator bill that will enable businesses to avoid hiring repeat sexual harassment offenders, ending the cycle of harassment in industries across California, unanimously passed the Assembly yesterday. AB
[...]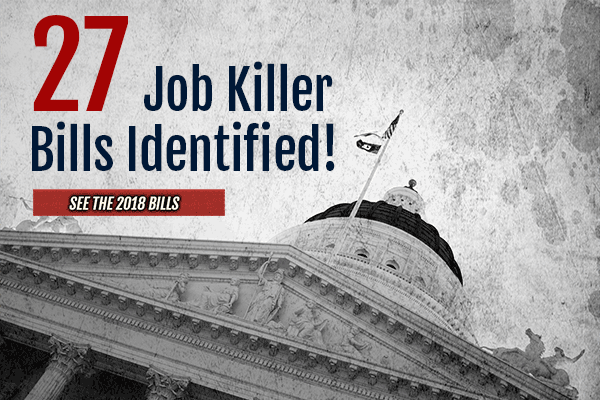 The Assembly Labor and Employment Committee and the Assembly Appropriations Committee today will consider three California Chamber of Commerce-opposed job killer bills. AB 1761 (Muratsuchi; D-Torrance) denies hotel guests due process, by requiring hotels to
[...]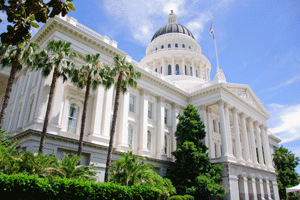 Legislative committee hearings today will give lawmakers a chance to cast votes to protect sexual harassment victims and employers from being sued for defamation, as well as block trial lawyer-sponsored attempts to create more
[...]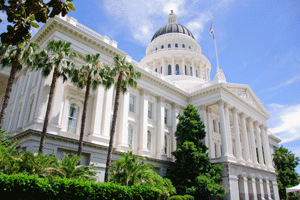 California Chamber of Commerce policy advocates yesterday highlighted for the Assembly Judiciary Committee problems with two employment-related bills. Even so, the committee approved, 7-3, a bill banning arbitration agreements and another which would expand
[...]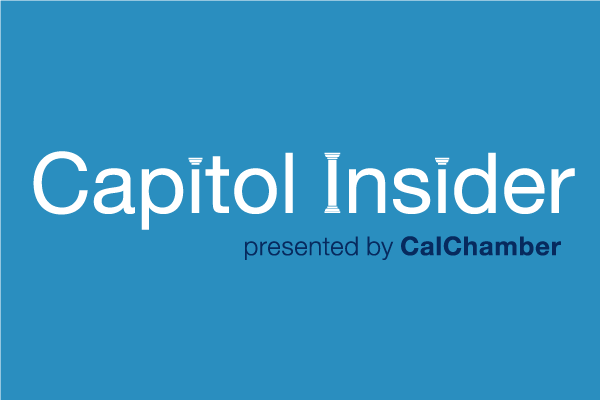 https://capitolinsider.calchamber.com/2018/04/lets-talk-about-sexual-harassment-prevention/
[...]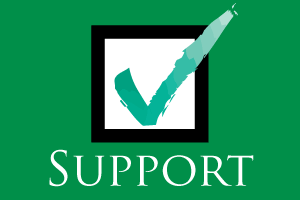 Two California Chamber of Commerce-supported bills that will provide much-needed scheduling flexibility for employers and employees will be considered in the Assembly Labor and Employment Committee. AB 2482 (Voepel; R-Santee) allows for an employee-selected flexible
[...]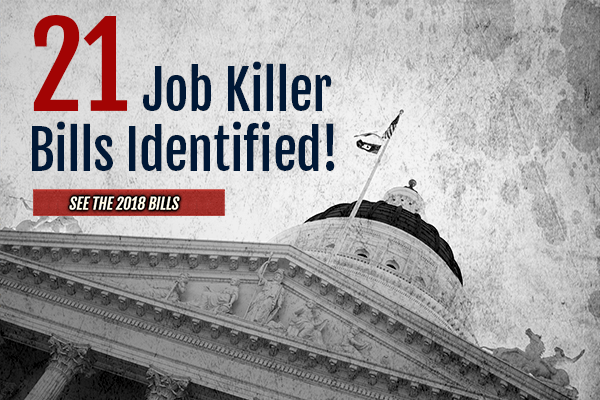 Two California Chamber of Commerce-opposed job killer bills will be heard in the Senate Labor and Industrial Relations Committee today; one deals with releasing company pay data and the other with unlawful employment practices.
[...]
Labor Law Standards Subject to Interpretation California employers are once again left with uncertainty regarding the Division of Labor Standards Enforcement (DLSE) Enforcement Policies and Interpretations Manual following a California Supreme Court ruling earlier this month.
[...]
Two Court Cases Review Complex Issue Properly classifying an individual as an employee versus an independent contractor has always been a daunting task for any business/employer, especially in California. A recent U.S. district court
[...]