Governor Edmund G. Brown Jr. yesterday signed a California Chamber of Commerce-sponsored job creator bill that protects sexual harassment victims and employers from being sued for defamation. AB 2770 (Irwin; D-Thousand Oaks) codifies case law
[...]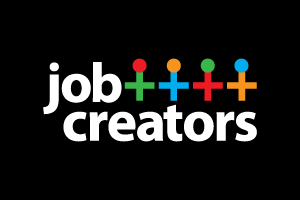 A California Chamber of Commerce-sponsored job creator bill that protects sexual harassment victims and employers from being sued for defamation has been sent to the Governor. The bill passed the Legislature with unanimous bipartisan
[...]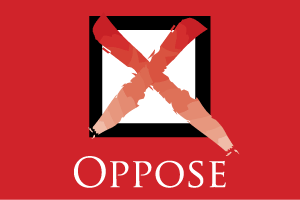 A California Chamber of Commerce-opposed bill creating another pathway of costly litigation against employers will be considered by the Senate Labor and Industrial Relations Committee today. AB 3081 (Gonzalez Fletcher; D-San Diego) passed the
[...]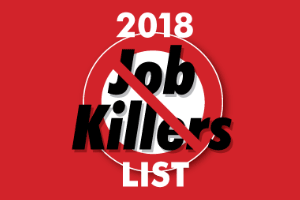 The Assembly Judiciary Committee today will consider two California Chamber of Commerce-opposed job killers, one dealing with disclosing pay data and the other about the legal standard for filing certain harassment/discrimination claims. The committee
[...]
A California Chamber of Commerce-sponsored job creator bill that will enable businesses to avoid hiring repeat sexual harassment offenders, ending the cycle of harassment in industries across California, unanimously passed the Assembly yesterday. AB
[...]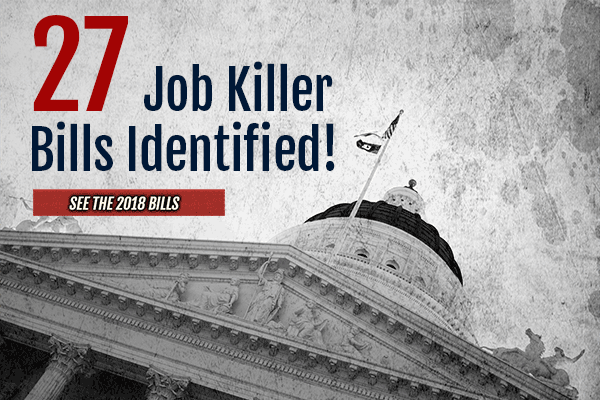 The Assembly Labor and Employment Committee and the Assembly Appropriations Committee today will consider three California Chamber of Commerce-opposed job killer bills. AB 1761 (Muratsuchi; D-Torrance) denies hotel guests due process, by requiring hotels to
[...]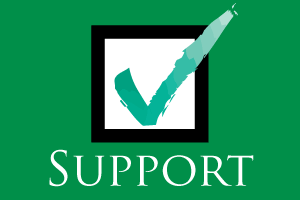 Two California Chamber of Commerce-supported bills that will provide much-needed scheduling flexibility for employers and employees will be considered in the Assembly Labor and Employment Committee. AB 2482 (Voepel; R-Santee) allows for an employee-selected flexible
[...]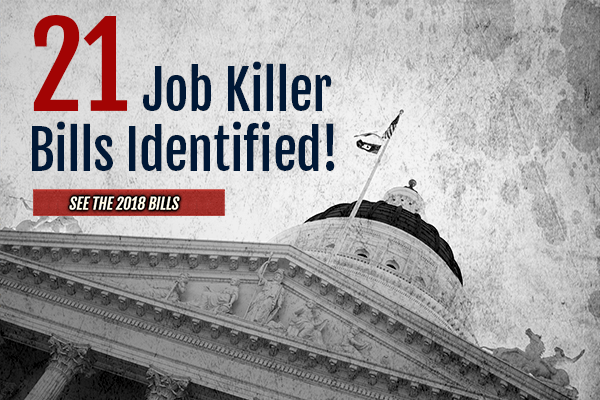 Two California Chamber of Commerce-opposed job killer bills will be heard in the Senate Labor and Industrial Relations Committee today; one deals with releasing company pay data and the other with unlawful employment practices.
[...]
Labor Law Standards Subject to Interpretation California employers are once again left with uncertainty regarding the Division of Labor Standards Enforcement (DLSE) Enforcement Policies and Interpretations Manual following a California Supreme Court ruling earlier this month.
[...]
Two Court Cases Review Complex Issue Properly classifying an individual as an employee versus an independent contractor has always been a daunting task for any business/employer, especially in California. A recent U.S. district court
[...]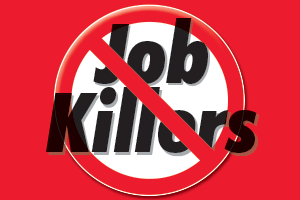 Two job killer bills that remained eligible for consideration this year failed to advance in the Assembly this month. Held in the Assembly Appropriations Committee were an unfair scheduling mandate, AB 5 (Gonzalez Fletcher; D-San
[...]
Recorded Webinar Available at the CalChamber Store California Chamber of Commerce employment law experts will discuss how recent state and federal court cases, new laws and regulatory changes apply to the workforce in an
[...]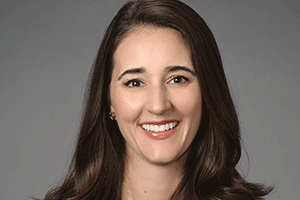 Laura E. Curtis has joined the California Chamber of Commerce as a policy advocate.  She specializes in labor and employment, workers' compensation, and elections/fair political practices issues. "Laura is a strong addition to the
[...]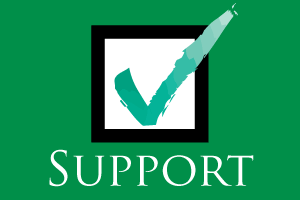 On Thursday, the Assembly Labor and Employment Committee will consider two California Chamber of Commerce-supported bills that could help to reduce employers' costs and accommodate employees' needs. The CalChamber supports AB 281 (Salas; D-Bakersfield) because
[...]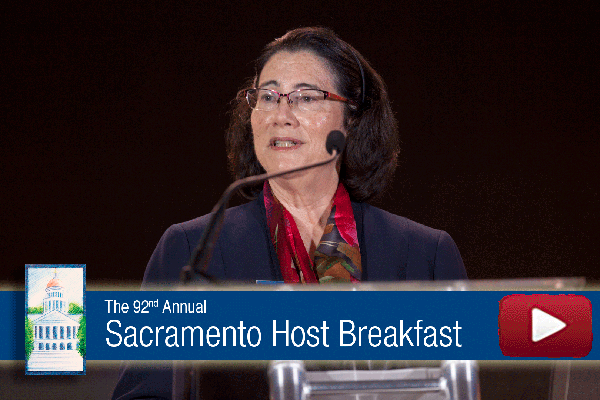 The importance of international trade, immigration reform and technology to California were the subjects of a speech given by California Chamber of Commerce Board Chair Susan Corrales-Diaz at the Sacramento Host Breakfast yesterday. The
[...]
CalChamber Senior Policy Advocate Jennifer Barrera provides the latest information on taxation, labor law and arbitration bills at the CalChamber Capitol Summit on May 31, 2017.
[...]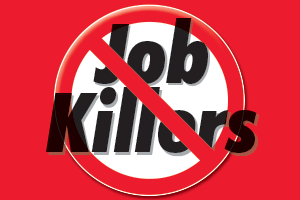 The Assembly Appropriations Committee on Friday passed one job killer bill along for consideration by the full Assembly and delayed consideration of another job killer until next year. Passed May 26 on a vote
[...]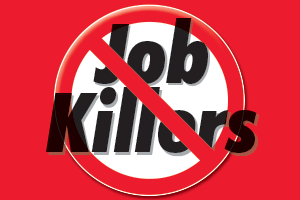 Two California Chamber of Commerce-opposed job killer bills were held yesterday in the Senate Appropriations Committee but five others were released to join a sixth that already awaits action by the entire Senate. The
[...]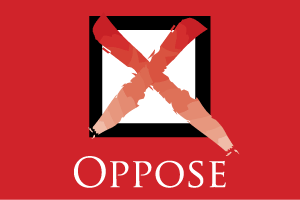 The California Assembly this week passed a California Chamber of Commerce-opposed bill that exposes employers to costly litigation for inquiring into an applicant's prior salary even when there is no harm. Sent to the
[...]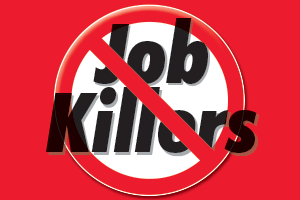 A number of California Chamber of Commerce-opposed job killer bills have been referred to the appropriations committees of the Assembly or Senate for a review of the proposals' fiscal impacts. The committees will be
[...]