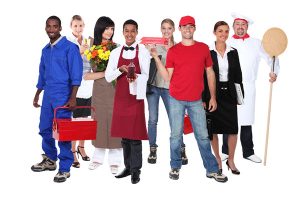 California's labor market continues to show signs of strength, with employment now 1.7% higher than it was before the pandemic. However, countervailing economic forces add volatility and uncertainty over the coming months: interest rates are rising, inflation remains high, regional banking is under pressure, tech layoffs are mounting after years of strong growth and hiring, and statewide unemployment has gone up slightly (4.3% in February vs. 4.2% in January). These trends are likely to have varying implications across California's unique regions, reflecting, in part, differences in local sectors. In this post, the Public Policy Institute of California (PPIC) examines how seven major regions of the state are faring in terms of nonfarm employment.
The Los Angeles metro area lags slightly behind pre-pandemic levels of employment.
The Bay Area is nearing full recovery of the jobs lost during the pandemic.
The Orange County metro area typifies California's job decline and recovery.
In San Diego, employment declined less and recovered more quickly than in most other regions of the state.
The Greater Sacramento area's job trajectory has been more favorable than the statewide trend.
The San Joaquin Valley has had the second strongest employment growth in California throughout the economic recovery.
The Inland Empire has seen the highest job growth in the state, driven primarily by transportation and warehousing.
To continue reading, visit the Public Policy Institute of California…