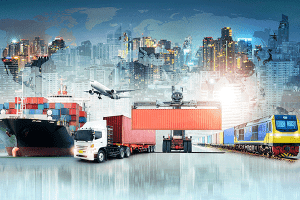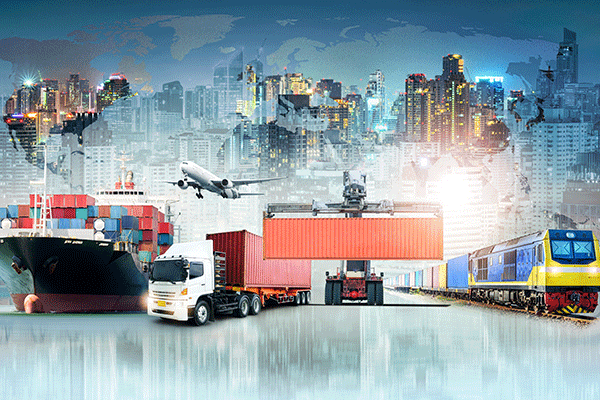 The federal government has announced a number of programs and grants to help revitalize manufacturing and address supply chain problems in the United States.
These actions come after the Supply Chain Disruptions Task Force (SCDTF) released its review of supply-chain vulnerabilities ordered by President Joe Biden last year. According to the White House, federal departments and agencies, including the Department of Commerce and the Department of Labor (DOL), will host regional summits with stakeholders in the coming months to discuss opportunities to align regional economic development strategies with the national supply chain strategy.
Port Investments
The Wall Street Journal reported in February that the backup of container ships waiting to unload at the Los Angeles and Long Beach ports was starting to ease and port officials reported that containers also were moving more quickly out of terminals.
The number of queuing ships declined to 78 vessels on February 8, down from the peak of 109 ships reached a month earlier, according to the Marine Exchange of Southern California. Although the bottleneck has receded somewhat, congestion remains at historical record highs.
In its February 24 report, the SCDTF attributed the strained capacity of the goods movement supply chain to an outdated infrastructure and the COVID-19 pandemic. In response, the U.S. Department of Transportation (DOT) launched a $450 million Port Infrastructure Development Grant program dedicated to investments in port infrastructure. Applications are due May 16; awards will be announced in the fall. For more information on this program, click here.
In the coming weeks, the DOT is expected to release more funding opportunities for transportation infrastructure projects, including those that support the movement of freight and improve supply chain resilience. A State Freight Plan Guidance also will be developed to incorporate updated requirements and consideration of cargo flows, and the impacts of e-commerce.
Financing, Access to Capital for Manufacturers
In response to the SCDTF report, the Biden-Harris administration is proposing a new domestic manufacturing initiative through the Export-Import Bank (EXIM) to provide financing to U.S.-based makers of semiconductors, biotech and biomedical products, small businesses and renewable energy companies. The EXIM's board is to vote on this initiative in the spring.
The administration also is planning to expand access to capital for small manufacturers through new and existing programs at the U.S. Department of the Treasury and the U.S. Small Business Administration (SBA).
Specifically, $10 billion in American Rescue Plan (ARP) funds deployed by the Treasury Department under the State Small Business Credit Initiative (SSBCI) will be leveraged into more than $70 billion in additional lending and investment for small businesses, including small manufacturers.
To ensure small manufacturers can access this program, the Treasury Department will convene state, local, territorial, and tribal governments this spring to share ideas and highlight best practices, building to a roundtable of elected officials and other stakeholders later this year to highlight accomplishments.
The SBA will also promote and prioritize licenses for Small Business Investment Companies (SBICs) committed to providing capital to domestic small business manufacturers.
Rare Earth Minerals
Investments also are being made in sustainable domestic production and processing of critical minerals. The U.S. Department of Energy (DOE) is expected to demonstrate the feasibility of a full-scale integrated facility to extract, separate and refine rare earth elements from mine waste.
As part of the Mining Innovations for Negative Emissions Resources (MINER) Program, the DOE also is releasing a $44 million funding opportunity to provide commercial-ready technologies that give the United States a net-zero or net negative emissions pathway toward increased domestic supplies of copper, nickel, lithium, cobalt, rare earth elements, and other critical elements required for a transition to clean energy.
Trade Partnerships
In an effort to "restore U.S. global leadership on supply chains," the Biden-Harris administration plans to partner with North American trading allies to prepare for future crises and mitigate resulting supply chain disruptions.
Through the U.S.-Mexico High-Level Economic Dialogue, the United States and Mexico will establish a joint list of critical sectors involved in cross-border supply chains and create procedures to maintain continuity of supply chains in times of crisis. The Competitiveness Committee of the U.S.-Mexico-Canada Agreement also will work to define essential industries and effective approaches for supply chains, including through information-sharing activities, providing advice and recommendations, identifying priority projects and policies, and designating a contact point for these efforts.
Lastly, as agreed to at the North American Leaders Summit in November, the United States, Mexico and Canada will hold a trilateral supply chain coordination meeting by summer 2022 to explore trilateral opportunities on supply chains based on results from the bilateral supply chain working groups.
Domestic Manufacturing, Buy American Act
The administration has also announced new actions that it says will aid domestic manufacturers and reduce U.S. reliance on foreign imports:
Creation of a Defense Production Act (DPA) Investment Program: According to the report, the United States remains critically dependent on imports for a range of key pharmaceutical products and active pharmaceutical ingredients. To address this problem, the U.S. Department of Health and Human Services (HHS) will establish a DPA Title III Program to provide loans, grants, and other financing to build and expand the health resources industrial base. This program is to ensure timely availability of essential domestic industrial resources; establish the necessary authorities and mechanisms to leverage a proposed Supply Chain Resilience and Crisis Response Office for management of the Public Health Industrial Base; support extended long-term contracts, on-hand inventory, and vendor-managed inventory; and ensure sufficient manufacturing capacity.
Buy American Act: The White House Office of Management and Budget is to issue a new Buy American rule that will create a new category of critical products that will be eligible for enhanced price preferences. Although the federal government will pay more for domestic-made products and components, the White House says the new rule will create a "steady source of demand that will help catalyze domestic production and bolster thin supply chains." Per the White House, once the rule is implemented, American manufacturers will have "an easier time securing the government contracts they need to expand their operations and create good-paying jobs."