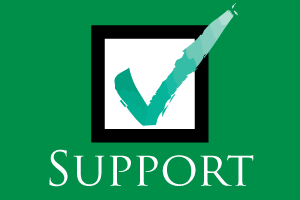 Governor Gavin Newsom signed three California Chamber of Commerce-supported bills yesterday that will increase housing production in the state and streamline zoning requirements for multi-unit housing. Eight CalChamber-supported bills that make improvements in a variety of areas were passed by the Legislature last week and await action by the Governor.
Signed Legislation
In a statement announcing the signing of SB 8, SB 9 and SB 10, Governor Newsom said: "The housing affordability crisis is undermining the California Dream for families across the state, and threatens our long-term growth and prosperity. Making a meaningful impact on this crisis will take bold investments, strong collaboration across sectors and political courage from our leaders and communities to do the right thing and build housing for all."
SB 8 (Skinner; D-Berkeley): Pro Housing Production. Provides technical cleanup and extends the sunset date to January 1, 2030 for SB 330 (Skinner-2019), a law that promotes more affordable housing development in California by reducing permitting delays and unexpected fees levied during the housing development permitting process.
SB 9 (Atkins; D-San Diego): Pro Housing Production. Streamlines more infill housing while providing substantial local control to land use development by allowing property owners to convert single-family homes into multiple units or divide their properties and build up to two residential units on each lot, all without triggering CEQA so long as all units are consistent with all local land use laws.
SB 10 (Wiener; D-San Francisco): Pro Housing Production. Provides local cities and counties with full authority to streamline upzoning in their jurisdiction for up to 10 additional middle-income density housing units per parcel without triggering CEQA, if they choose.
Bills Awaiting Action
 The CalChamber is urging Governor Newsom to sign the following bills:
Unemployment Insurance
AB 110 (Petrie-Norris; D-Laguna Beach): Data Sharing Between EDD & Department of Corrections to Prevent UI Fraud. Requires the Department of Corrections and counties to share the names and Social Security information of current inmates with the Employment Development Department (EDD) to prevent payments on fraudulent claims using inmate information, and requires EDD to utilize this information in its screening process. This would bring California up to speed with other states, and also help prevent one of the most widespread types of fraud that was widely-reported during the COVID-19 shutdown from occurring in the future.
SB 390 (Laird; D-Santa Cruz): Requires EDD to Plan for Next Crisis. Requires Employment Development Department (EDD) to develop a comprehensive plan to prepare for future economic recessions and the correlated increased demands on EDD's system for distributing unemployment insurance benefits, including staffing, logistics, and identity verification tools.
Housing
SB 290 (Skinner; D-Berkeley): Pro Housing Production. Removes four barriers that limit density bonus applicability in California by allowing low-income student housing projects to receive up to one incentive, aligning the density bonus approval requirements with those in the Housing Accountability Act, expanding the definition of for-sale projects beyond common interest developments, and adding a parking waiver for housing developments within one-half mile of transit that include 40% moderate-income units.
Recycling
SB 244 (Archuleta; D-Pico Rivera): Battery Recycling Education and Fire Prevention. Reduces fires caused by improper battery disposal by requiring CAL FIRE, the California Highway Patrol, Department of Toxic Substances Control, and CalRecycle to work with waste industry experts and local governments to develop protocols for managing discarded lithium-ion batteries and to develop a guidance document to inform, educate and increase public awareness about fire risk from improper disposal of lithium-ion batteries. It also requires waste industry enterprises to work with county fire marshals annually to develop a protocol for discarded lithium-ion batteries and thus prevent future fires.
Crowdfunding
AB 511 (Muratsuchi; D- Torrance): Crowdfunding. Allows start-up and emerging small businesses to help find investors to help capitalize them while providing greater protections for investors participating in crowdfunding.
Health Care
AB 1082 (Waldron; R-Escondido): Continues Review of Health Care Mandates. Protects employers from increased health care premiums by extending authorization of the California Health Benefits Review Program to provide the Legislature valuable independent analyses of the medical, financial and public health impacts of proposed health insurance benefit mandates and repeals.
Transportation
SB 339 (Wiener; D-San Francisco): Ensure Transportation Funding. Extends the Road User Charge Advisory Committee and allows the Transportation Agency to conduct pilot studies to evaluate potential replacements for gas tax funding for roads and infrastructure.
Wineries
SB 19 (Glazer; D-Contra Costa): Wineries. Opens new opportunities for increased revenues by allowing wineries to have one additional off-site tasting room.